Over the weekend, I was at my local quilt shop, and was inspired. Which is one of the great things about quilt shops, isn't it? I have been doing some bag making lately, but wanted a bag that was a little larger. The Birdie Sling Tote Bag
by Amy Butler looked great. Fairly simple to make, 3 fabrics, and nothing super tricky about it. Plus, it was nice and big… perfect for this weekend's trip to CHA.
I made my bag using Riley Blake fabric for the outside and handle, and a fun Kate Spain print on the inside.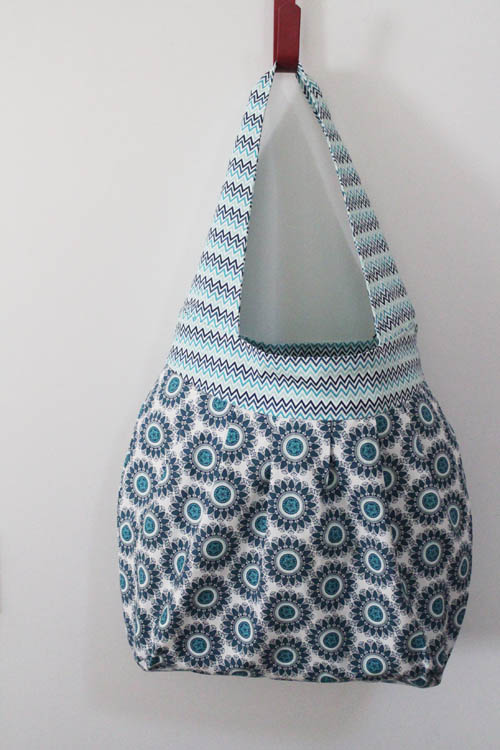 I followed the pattern and instructions exactly, with one exception. I used Soft and Stable for my lining instead of fusible fleece. I had the Soft and Stable on hand already, and wanted to save a few pennies… well, as many pennies as you can save when you're already buying a pattern, over 3 yards of fabric, and 3 yards of interfacing. Bag making isn't cheap. I guess that's why I don't make very many.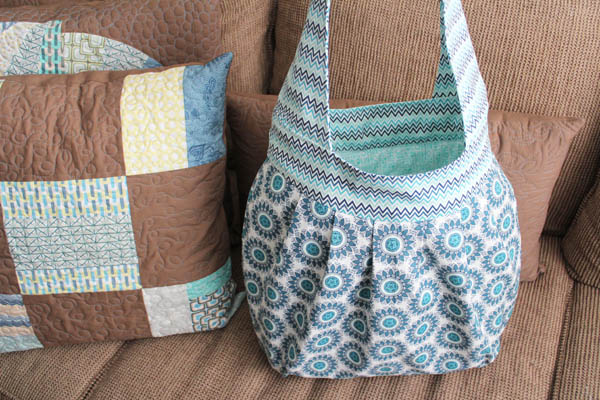 I'm looking forward to carrying around my bag this weekend… and moving forward. Such a fun bag!