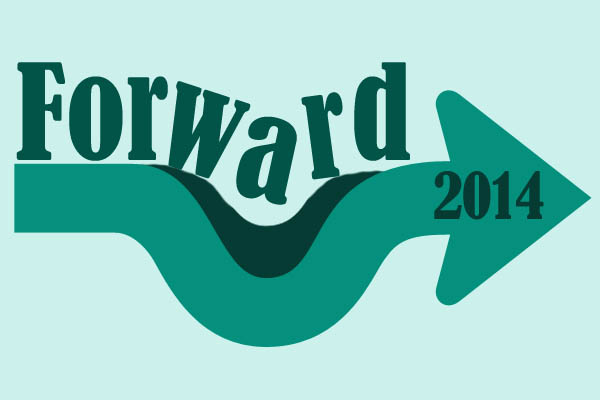 With the new year comes a new word to guide me, and keep me focused. This year's word of the year was very easy. It just came to me. My word of the year for 2014 is: FORWARD.
Merriam-Webster defines forward as:
: near or belonging to the front part of something

: moving or directed ahead or toward the front

: moving toward the future or toward a more advanced state or condition
I think all of these define where I want to be and what I want to accomplish over these next 12 months. I want to be near or belonging to the front of the craft blogging movement. It is part of why I'm working with Angie on Crafty Hangouts, and focusing more on Google+. I want to keep moving ahead – finding that next project, that next creative endeavor, and tackling it head-on. And I want to move towards the future. I have big plans. Moving forward, I'll make them all happen.
Stay tuned.