Squaring up blocks is a necessary evil, when it comes to quilting. It is absolutely necessary to get points to line up and quilt tops to lie flat. But it is tedious and boring. And I'll never love it. Though it is satisfying to see a pile of trimmings get larger on the side of my cutting mat.
Recently, I had a very pretty set of trimmings, and decided I needed to make something out of them. That same week, I dug through my stash of cards to discover I didn't have any nice cards to send out. I thought I'd kill two birds with one stone and make some pretty cards with my scraps!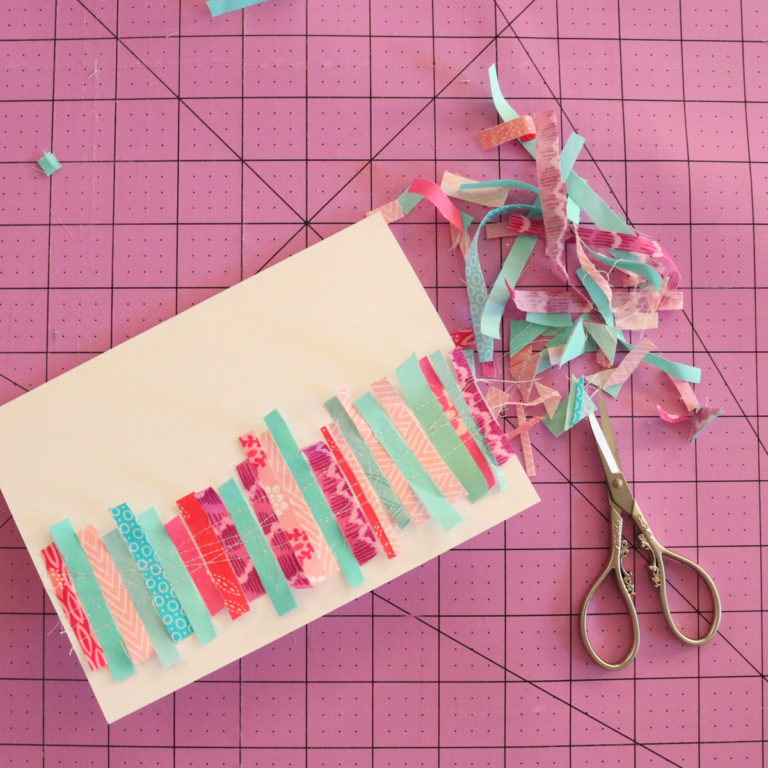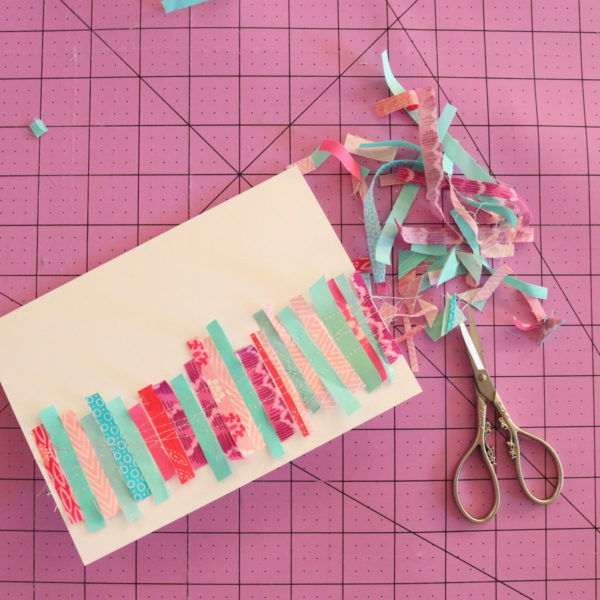 Making these cards is super simple. You need blank cards, your scraps, a glue stick (regular school glue stick is fine but you can use a fancy sewing glue stick), and your sewing machine.
Swipe a line of glue across the front of the card. Then start placing your tiny strips. Don't worry about the length, that will all get trimmed down later.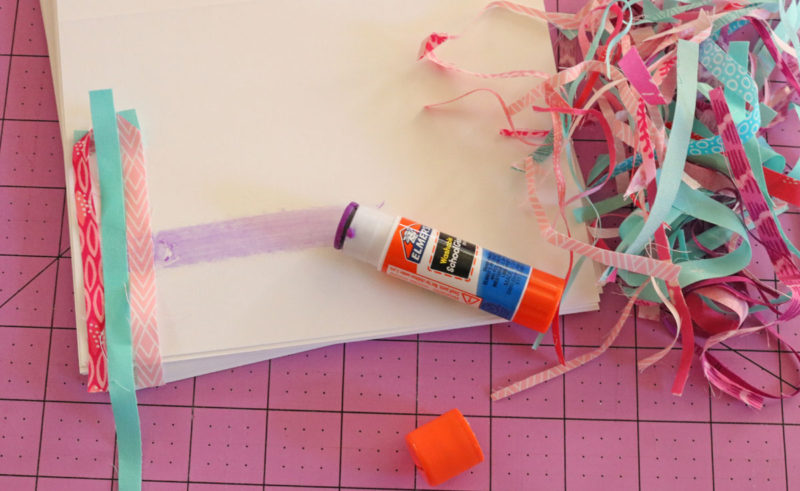 Place strips all the way across.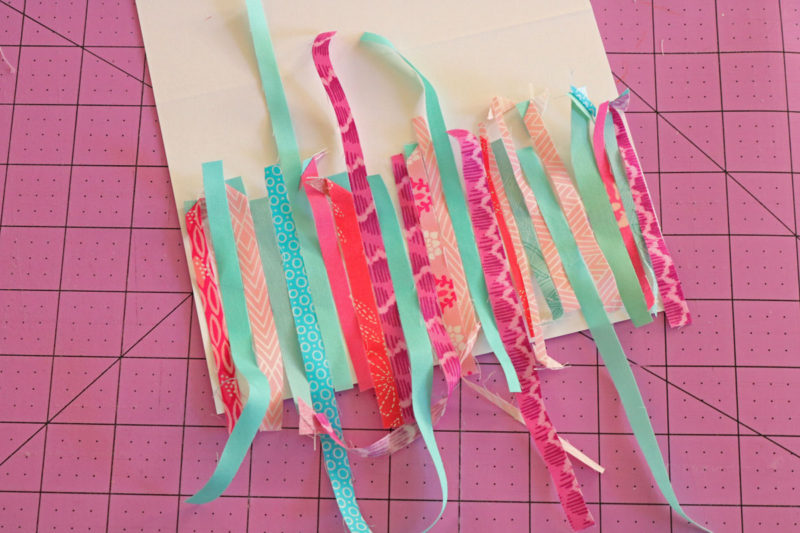 Before you stitch across, make your stitch length longer. We just need to tack the strips down, we don't need to perforate the paper.
Stitch all the way across. You can have straight lines, angled lines, curved lines, whatever you like. This is a great opportunity to use up old bobbin thread and spools that are almost empty.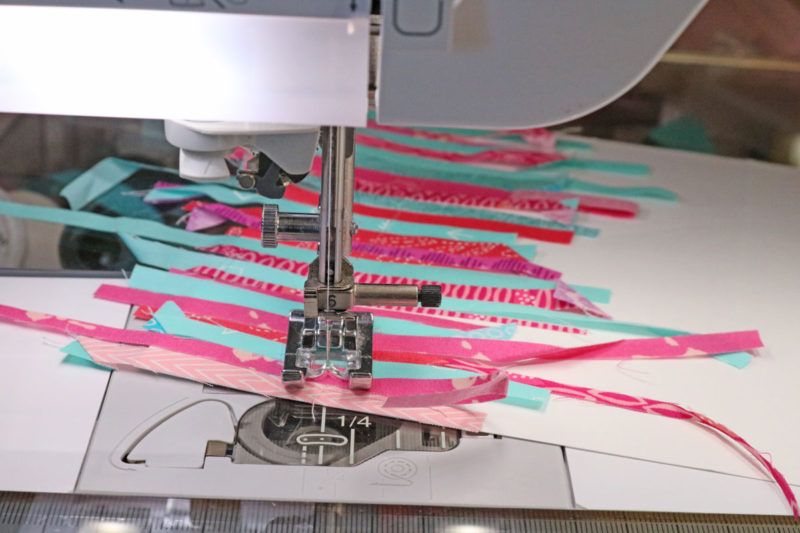 Stitch multiple times for more interest and texture. I went with five times.
Trim off the ends. Different lengths adds more interest.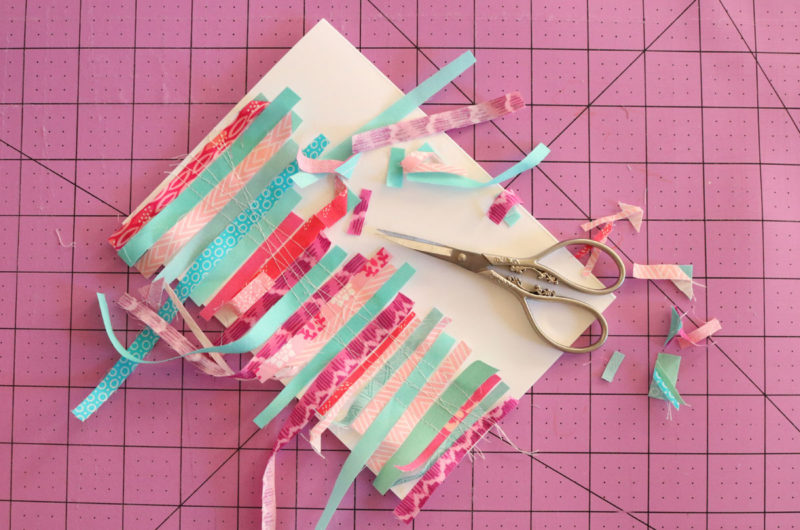 That's it! Make a whole stack so that you have fun cards handy when you want to send a little note to someone.
Oh, and you can see that I made a second type as well. Same basic process, just overlapping some extra fabric squares and stitching over them. You can do all different kinds of fun designs, depending on what your scraps look like.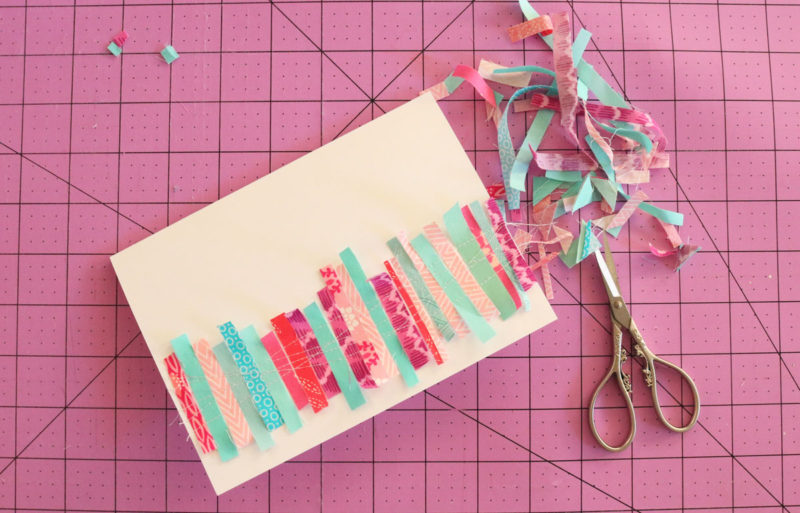 Make sure to pin this project to make later!