I am a member of the Collective Bias®  Social Fabric® Community.  This shop has been compensated as part of a social shopper insights study for Collective Bias and their client.
Do you have a cat in your home? If you do, and love your kitty the way we do, your cat is a member of your family. Our cat, Trouble, joined our family back in 2002. She was a tiny furball who loved playing with my shoelaces. She loves to sit on whatever project I'm working on, and she loves to snuggle by my feet at night – under the covers when it starts to get cool at night. And every now and then she'll give a slight nibble at my toes to remind me that she's there.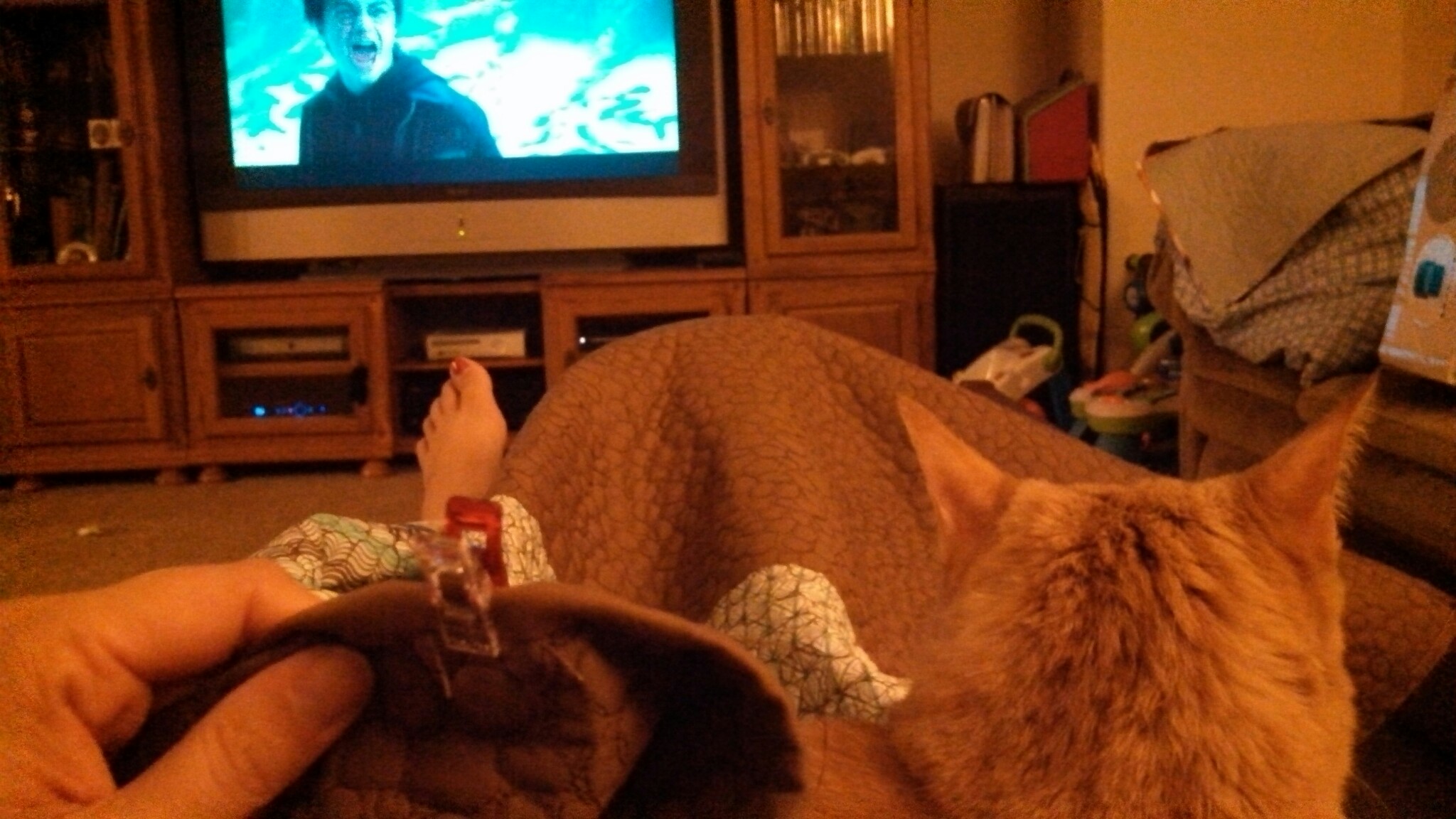 We've had Trouble longer than our two kiddos. Which means that I was exempt from litter box duty for each of the 9 months I was pregnant with my boys. Which is like one of the best perks of being pregnant. In fact, it is how my brother found out I was pregnant with my first. I was visiting him for the weekend. He left to go to work, then called from the road to ask if I could scoop the litter box. They had 3 cats, it litterbox duty was one of his morning chores. I started to say sure… but then told him I couldn't. When he asked why, I told him that I couldn't tell him. He shouted into the phone, "YOU'RE PREGNANT!?" I was shocked that he knew. It turned out that his wife had told him over and over that she was so excited that as soon as she was pregnant she could give up her share of litterbox duty!
Having a litterbox is part of having a cat… but that doesn't mean that you have to have it right under your nose all the time. Our litterbox is in our laundry room, about 20 steps away from where I do most of my crafting. But thanks to Fresh Step's Odor Shield Technology, I don't have to smell my cat's "business." I love that there are scientists out there who think of things like "triple action" cat litter… so that I don't have to!
Instead, I can think about snuggling with my cat. After the kiddos have gone to bed, she loves to come snuggle with me while we watch whatever show we've DVRed for the evening. Sometimes I'll share my snack with her, and sometimes I'll see if she's interested in turning the snuggles into a little cat-bearding. I'll admit – we have some work to do when it comes to getting the perfect cat-bearding shot.

although… we have gotten better with practice… lots of practice…

Oh! And if you want to pick up a 42lb bag of Fresh Step with Odor Shield at Sam's Club for your cat-bearding partner, they're offering double-paw points through the end of the month! You can check out my shopping trip here.