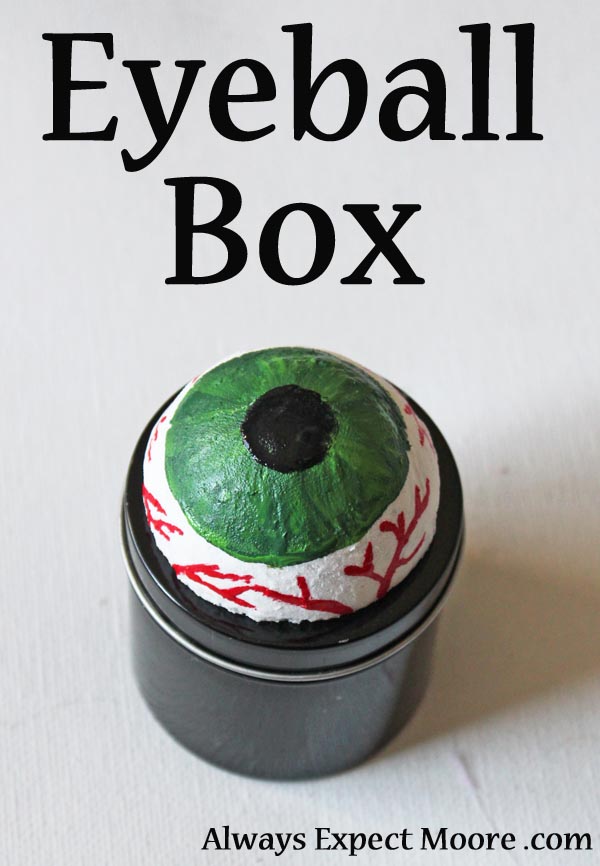 I got to play with Styrofoam's Smooth Finish, and decided that with Halloween coming, it was the perfect chance to make an eyeball box. It took less than 30 minutes of hands-on time to put it together, and I'm loving the way it turned out! My kiddos think it is pretty awesome, too.
To make your own eyeball box you need:
Small tin (got mine in the discount section at Michael's)
Styrofoam Ball
Smooth Finish
Sponge or paper towel
Water
Fine grit sandpaper
Paint & Paintbrushes
Glue
Start by cutting your foam ball in half, and putting on the Smooth Finish. Once you have it in all the nooks and crannies, wipe it down with a wet sponge or damp paper towel to smooth it.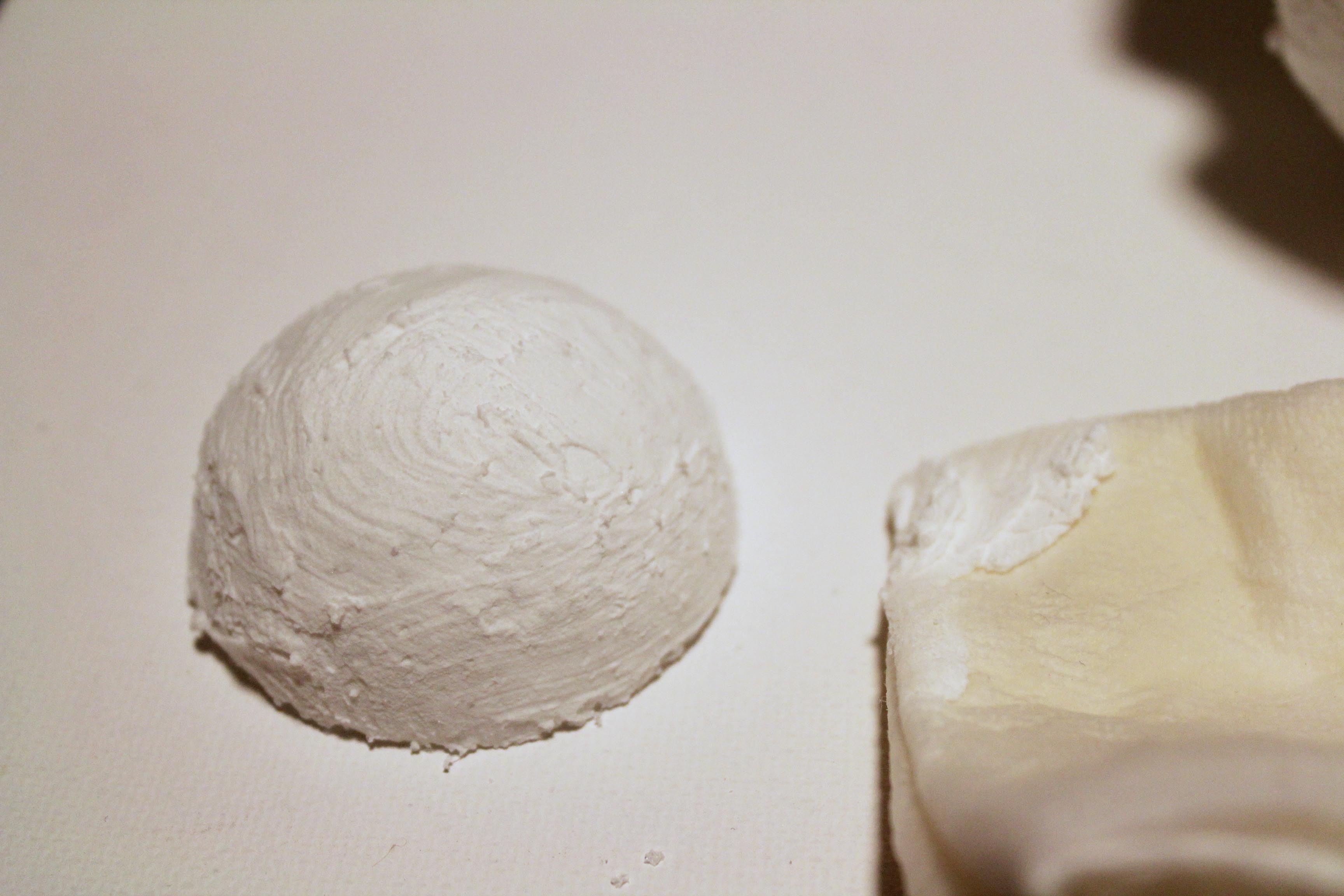 Let dry fully. Overnight. Or a couple days… whichever. Then use fine grit sandpaper to smooth out any rough spots.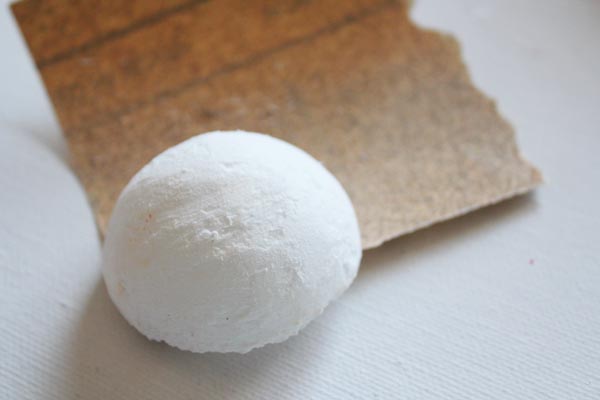 Pick your paint colors. I chose 2 tones of green for the eye, in addition to red and black (not shown).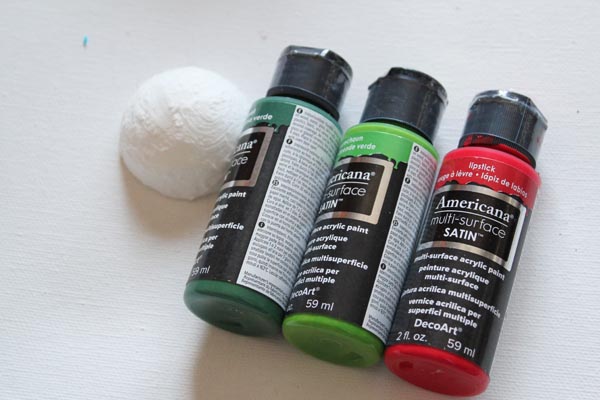 Start by painting the iris.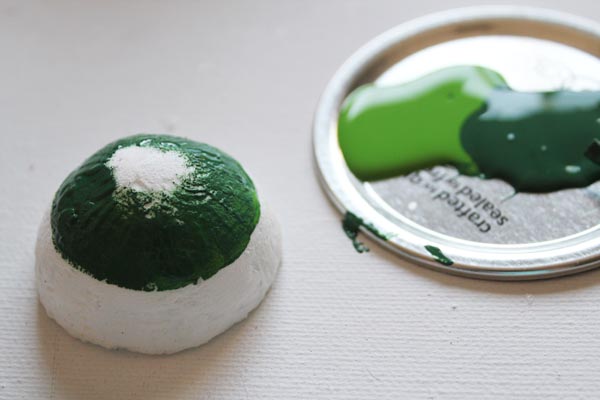 Use both colors to get a more realistic look. Then paint on red blood vessels with a fine-tipped paintbrush.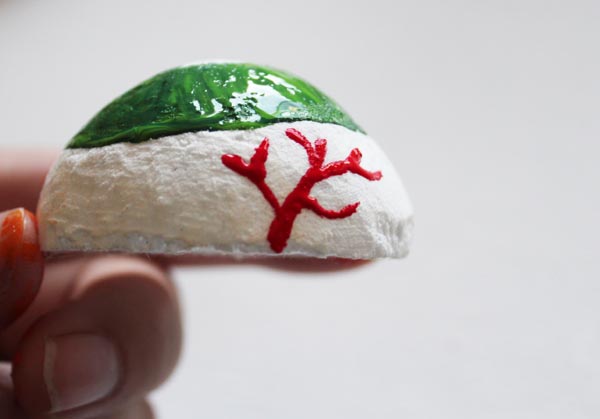 Add the black pupil in the middle.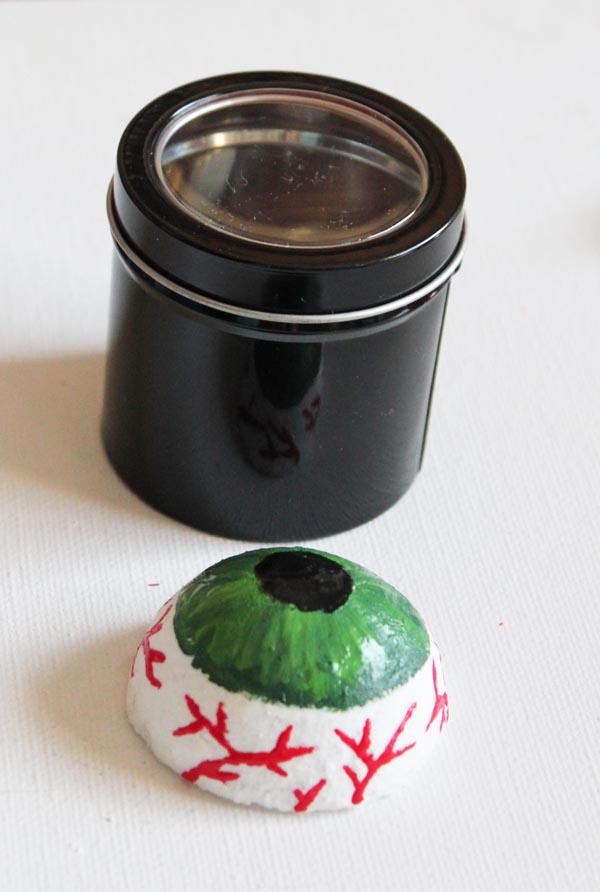 Lastly, glue the eyeball to the top of your tin, and you're all done!