I'm so excited to share this quilt block with you! The pieces aren't too tiny on this block (I know I've done some tiny piecing in past blocks), and when you make several to put together, they make a super fun "chain" quilt design!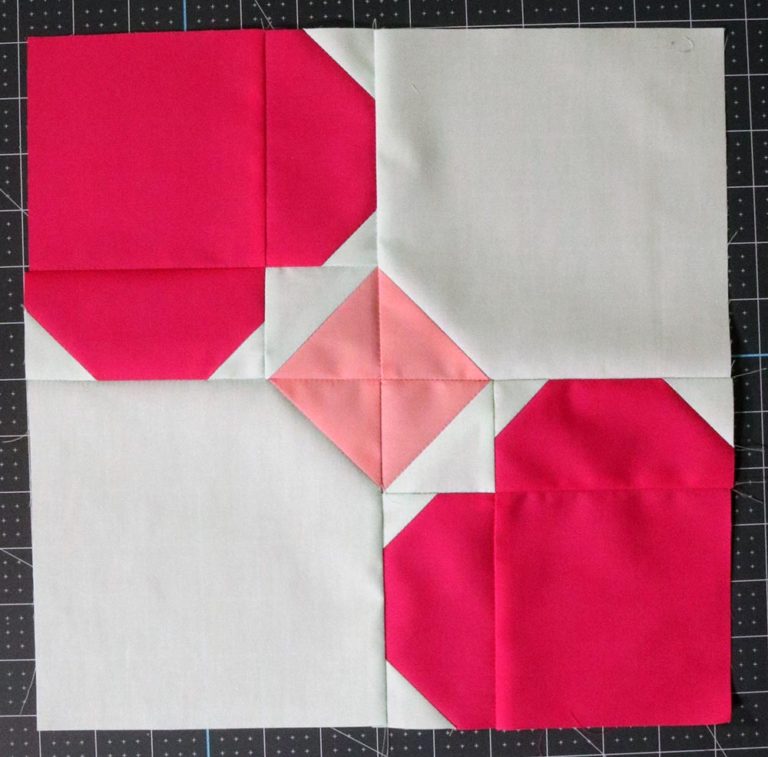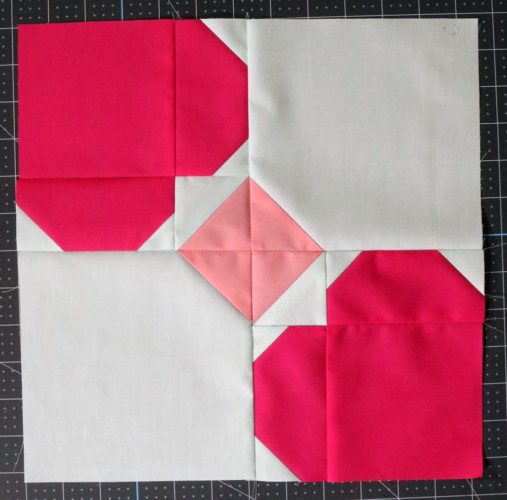 You can make yours simple, as I've shown in the illustration below, or you can make yours super scrappy! Personally, I love a scrappy quilt!!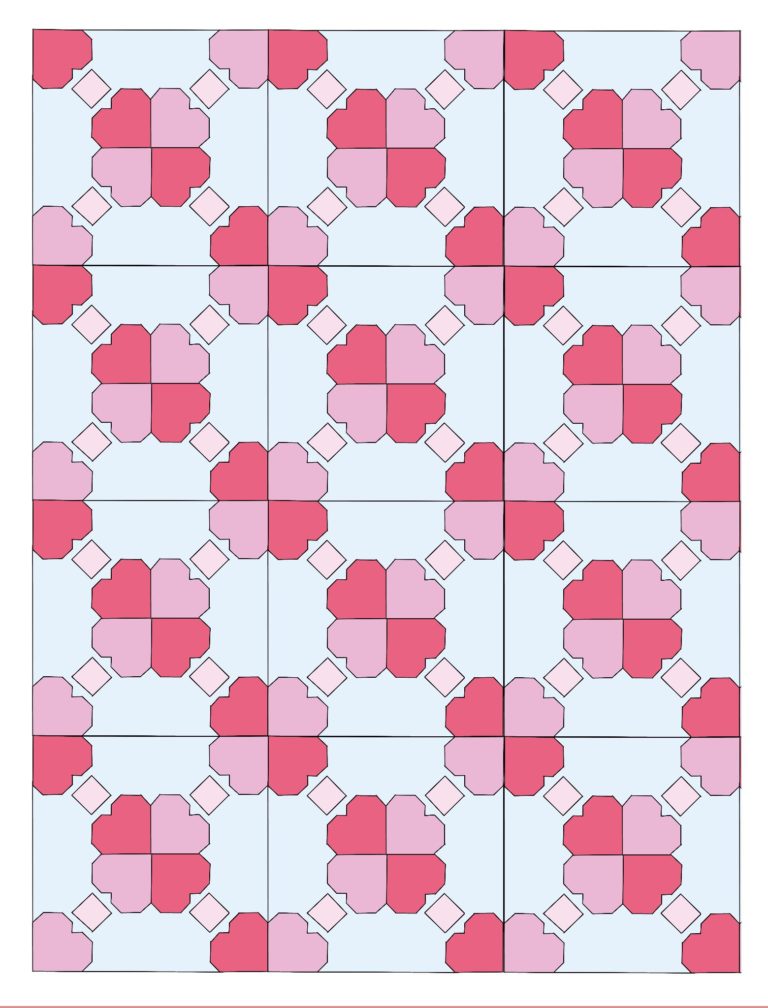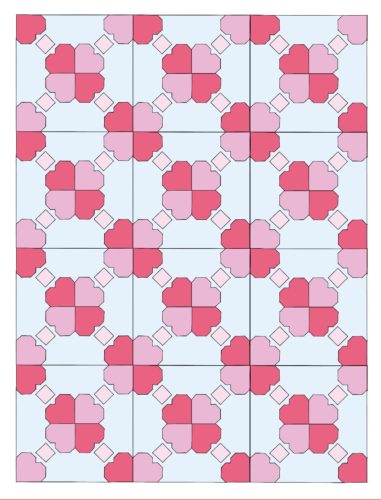 Sign up below to get your free block:
If you don't see the email, be sure to check your Spam, Promotions, and Bulk folders. If you still don't see it, you can contact me at carolina@carolinamoore.com.
And if you like quilting, you'll want to be sure to subscribe to my YouTube Channel so you don't miss any of my quilty videos! I have so many fabulous videos on my channel already, and am adding more all the time!
Check out all these other fabulous "Romance" inspired Quilt Blocks:
Chain of Hearts by Carolina Moore
Heart Postage Stamp by Slice of Pi Quilts
Special Delivery by Appliques Quilts and More
Intertwined by Devoted Quilter
Interlocking Heart Halves by Blockofthemodotcom
Romantic Patchwork Heart by Love to Color My World
Love Notes by Blue Heron Quilting
Woven Together at Patti's Patchwork
Love Arrows by Cotton Street Commons
refracted heart at Duck Creek Mountain Quilting
Puppy Love
Be Mine by Perkins Dry Goods
Love is family at Puppy Girl Designs
Love Owl-Ways by Studio R Quilts
Lacy Hearts by QuiltFabrication
Piece of My Heart by Orange Blossom QDS, LLC
Quilting by Candlelight by Snowy Days Quilting
Sunset Walk Block by Sara Flynn
Mini Log Cabin Heart by Katie Mae Quilts
Flowers and Candy by PhoebeMoon Designs
On Point Heart by Oh Kaye Quilting
Love My Gnome
Love Conquers All
Blue Bear Hug by Blue Bear Quilts
Love Me Knot by Pretty Piney Quilts
Pieceful Heart by Off the Wall Quilt
Rose Buds by Rona the Ribbiter
House of love
First Love by Sarah Marcina
Love postcard by Capaquilts