Making these Cherry Turnovers is easy to do! You can whip up the filling the day before, then put them together in the morning and be a sweet breakfast hero, or a snacktime pastry savant!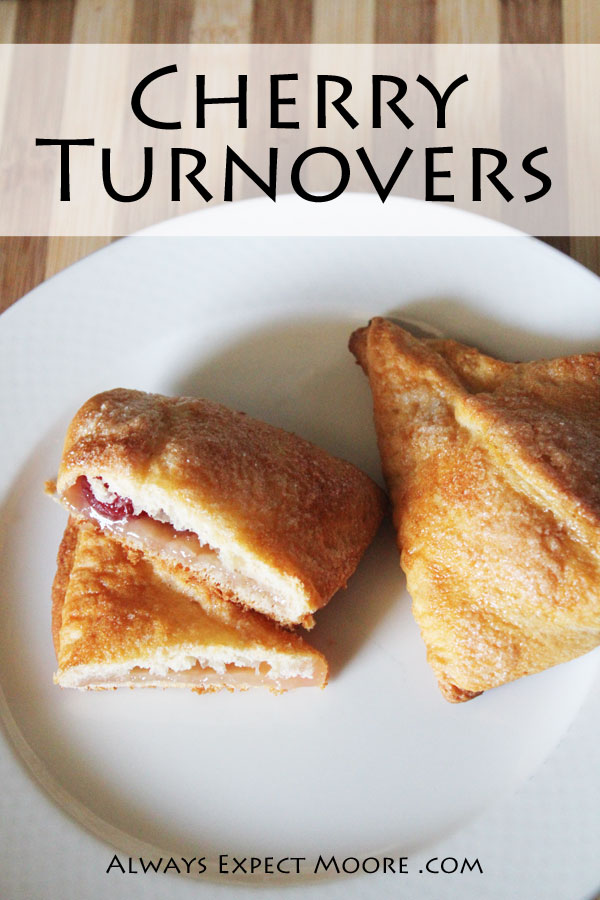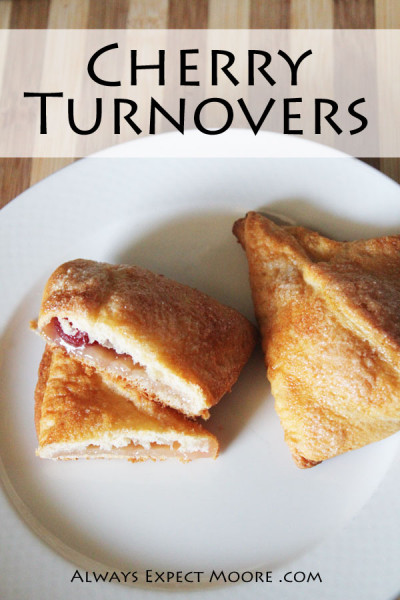 You'll need:
One tin of refrigerated crescent dough
1 8oz jar cherries
1/2c sugar (plus extra for sprinkling)
2 tbsp corn starch
1 tsp vanilla extract
1 egg white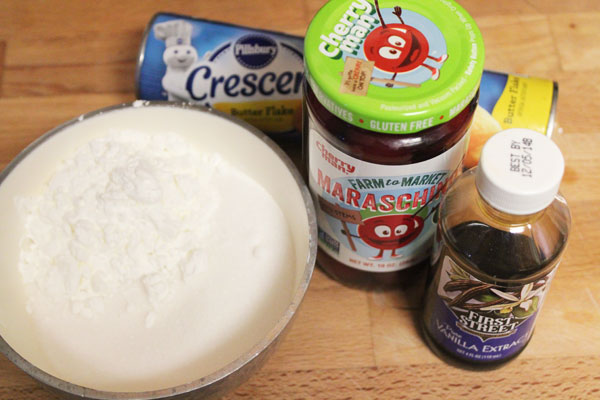 Preheat your oven to 375 degrees.
Mix together sugar and corn starch with whisk. Combine in a saucepan with cherries (with half the syrup) and the vanilla extract. Heat to a low boil, then simmer until sauce reduces and becomes thick. Set aside to cool.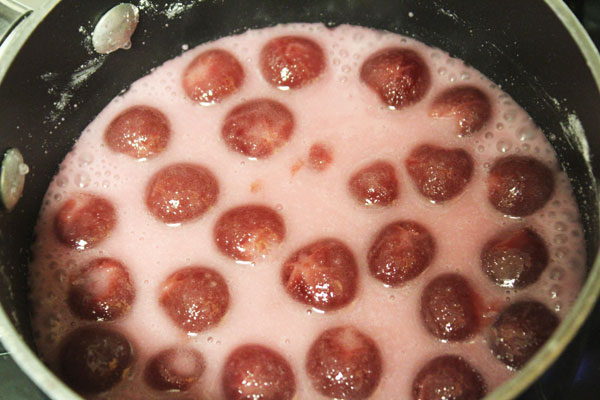 Open biscuits, lay out individually, and stretch gently (you can roll with a rolling pin if you prefer). Place 2-4 cherries in the center, then fold up the sides. Seal the edges by crimping with a fork.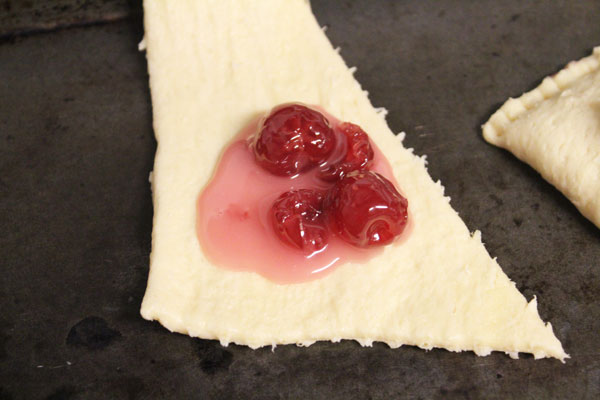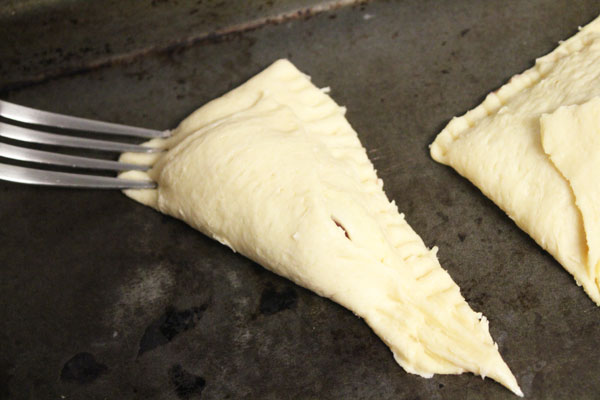 Allow 1-2 small holes in the top for steam to escape.
Bake at 375 degrees for 10-12 minutes. Move to a rack to cool. Serve warm or room temperature.