I'm on the Thermoweb design team, which means I get paid to work with the fun products that Thermoweb carries, and create all kinds of stuff… and hopefully inspire some of you with my creations! I've been working on quite a few things, and though I've shared some of them on Instagram, I don't think I've shared many here… so I thought I'd share some of them…
The coloring book craze is alive and well! This quilt was made with Coloring Book fabric that I used Decofoil liquid adhesive, and foils on. I quilted with black thread on the lines in the foiled squares, and did free-motion quilting in the white space with white thread. Quilting this one was a LOT of work, but had a fun effect!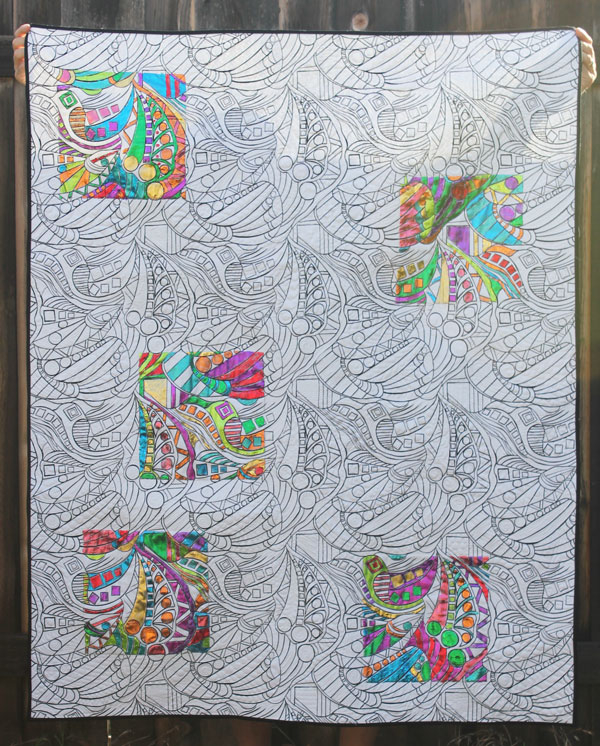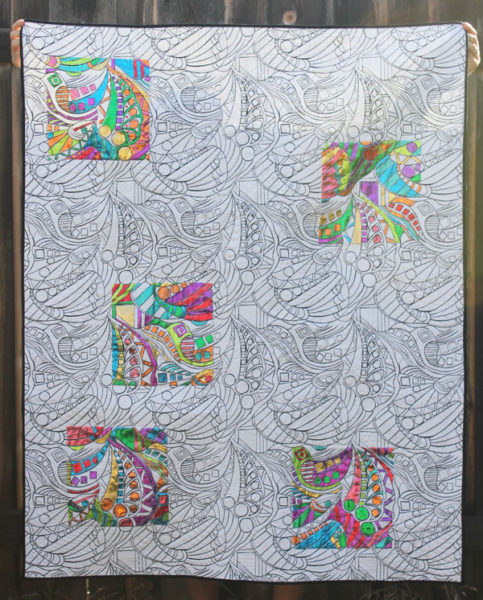 This quilt was made for QuiltMarket, and was the showpiece in the Thermoweb booth at fall market. It is about 4'x5′, and was a labor of love. So much time went into this (and more than a few tears). It was a technique that nobody had tried before, so I jumped in with two feet (is there any other way to jump in?), and did my best. I'm really, really proud of the finished result! The pattern is based on "Modern America" by Indygo Junction, and you can make it using traditional applique if you don't want to do foil.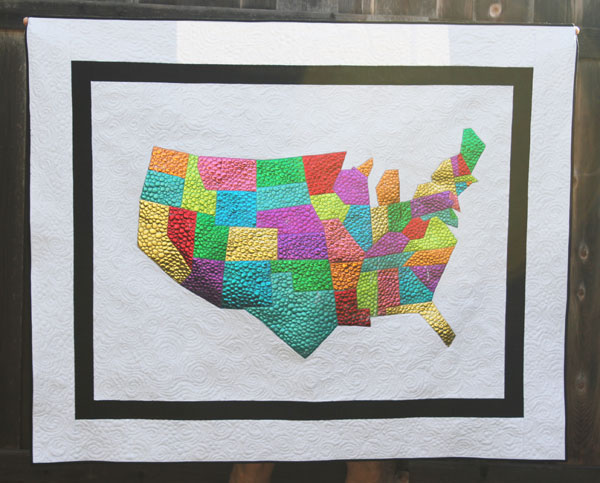 If you love the foil look, and want a fun project, but these big quilts intimidate you… check out these foiled birthday seals. I have a printable and all the instructions over on my 30 Minute Crafts site.