This shop has been compensated by Collective Bias, Inc. and its advertiser. All opinions are mine alone. #MyUnique4 #CollectiveBias
Have you seen the fun Diet Coke "It's Mine" glass bottles? Each one is unique. Isn't that awesome? Coca-Cola came up with a way to package each of the bottles with its own unique packaging. From a distance, they might look similar… but when you get up close, you'll see that each one is completely unique! These bottles are available for a limited time only, so make sure you pick yours out the next time you're at Target… though the outside of each bottle is different, the inside is filled with 12oz of the same Diet Coke we all know and love. That's right, they're not changing our favorite Diet Coke, they've just found a fun way to personalize these bottles for all of us Diet Coke fans!
I love finding creative inspiration in all kinds of places, and these Diet Coke "It's Mine" bottles are bursting with inspiration. There are so many different color combinations, patterns, motifs… lots of ways to be inspired! I took my inspiration to a canvas, to make some modern artwork inspired by one of my favorite Diet Coke "It's Mine" bottles. And I even used the Diet Coke "It's Mine" bottle to paint it!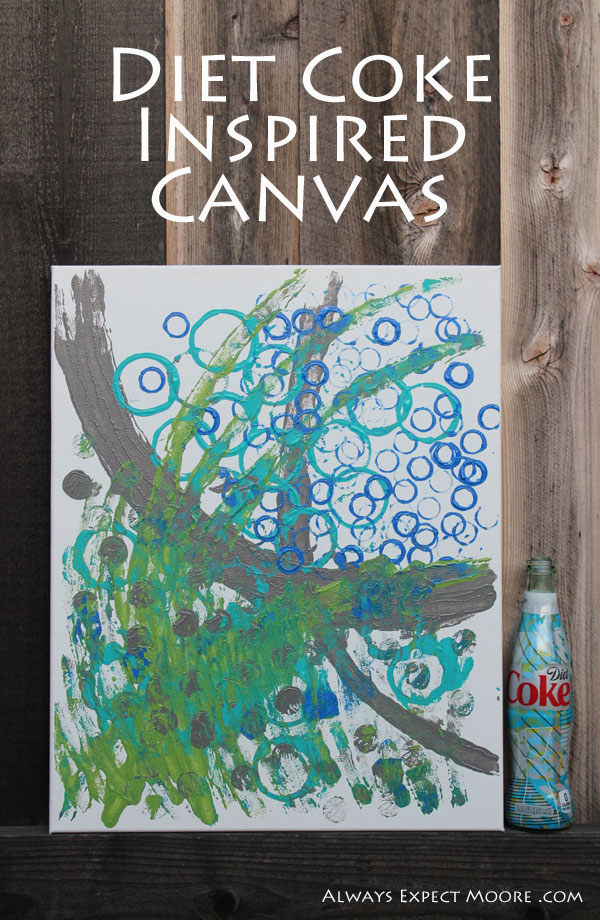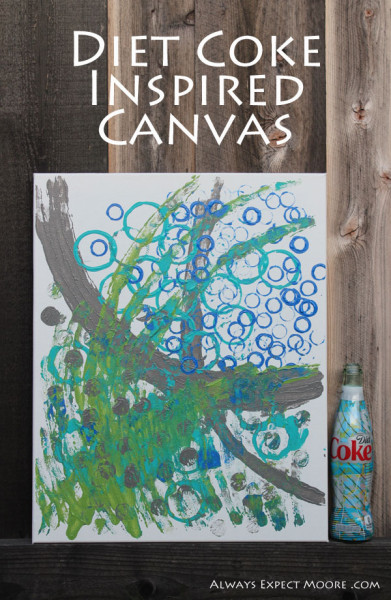 If you want to make art of your own, here's what you'll need: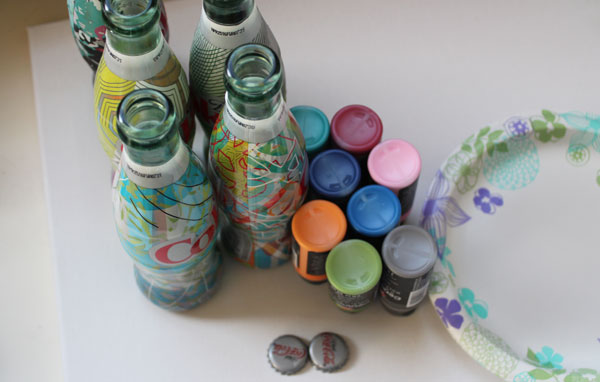 Diet Coke "It's Mine" bottles (if you buy four bottles, you can get a 10% discount exclusively at Target!)
Bottle Caps
Blank Canvas
Acrylic Paint
Paper Plates
I picked up my Diet Coke at Target. The display was between the jewelry section and the checkout.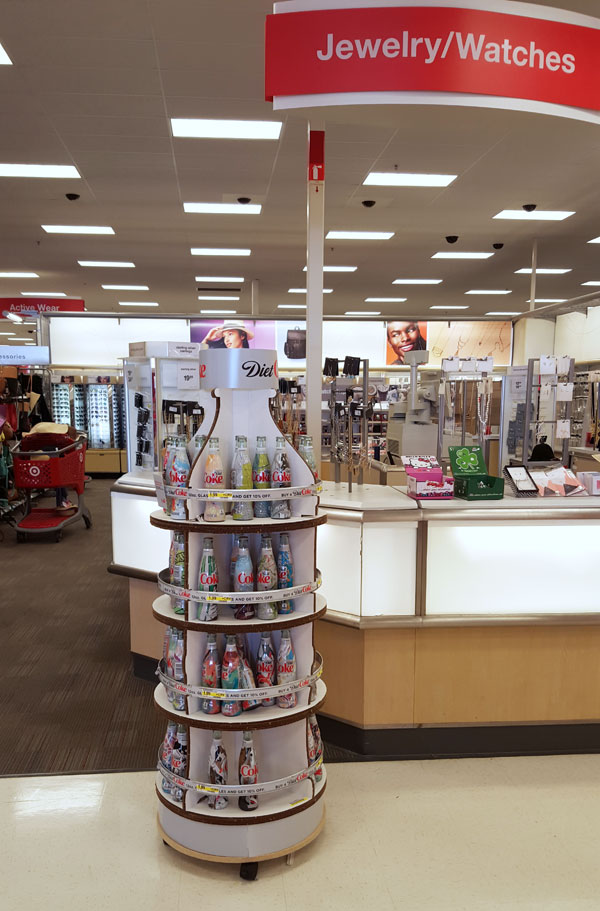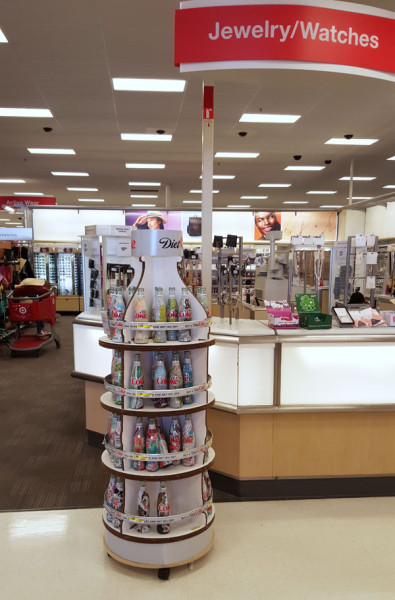 Pick your favorite design to get your inspiration.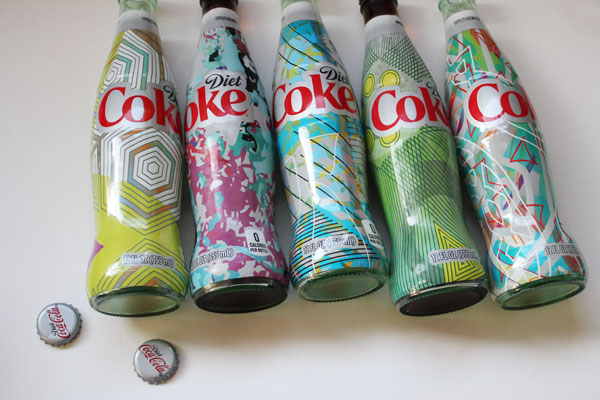 I picked one, and used the colors to draw some inspiration for my art.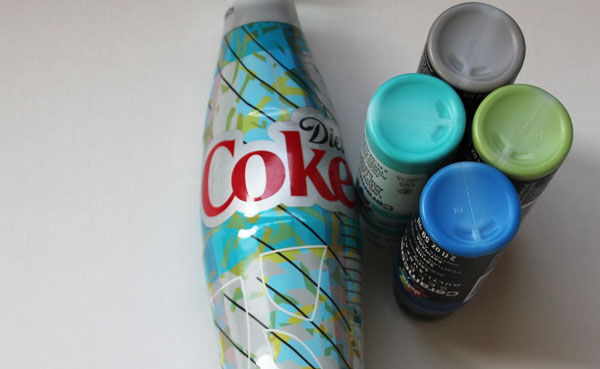 Time to get painting! The bottles can be rolled in paint, the ends can be dipped in paint, and even the bottle cap can be used to apply some color to the canvas!
I started by rolling the end of the bottle in some paint.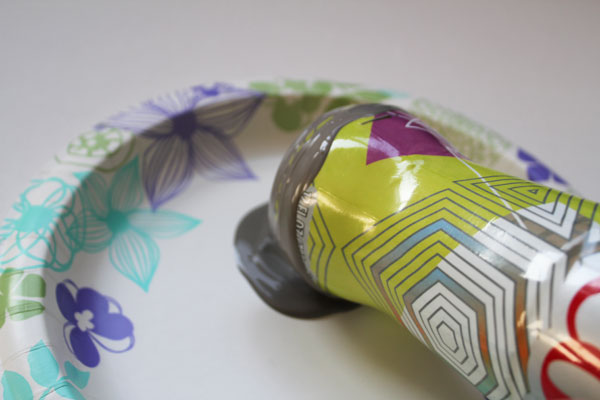 Roll it back-and-forth on the canvas. By holding the neck of the bottle while rolling, I got a great curve.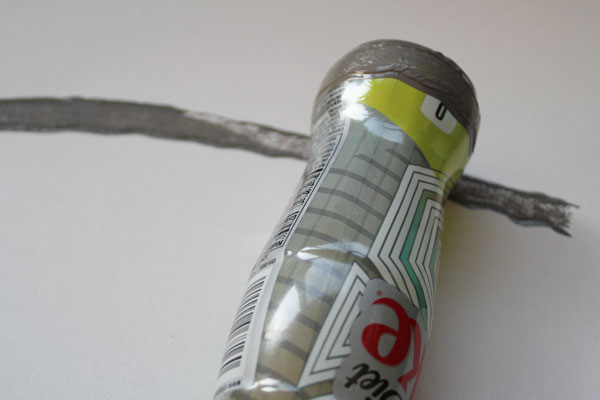 Either end dipped in paint makes great circles.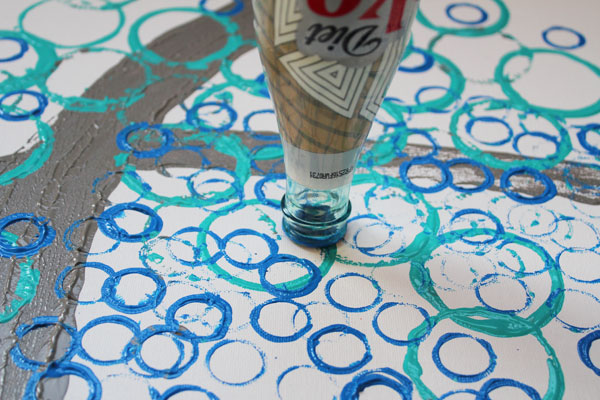 Running the bottle through thicker areas of paint gets some great blending effects.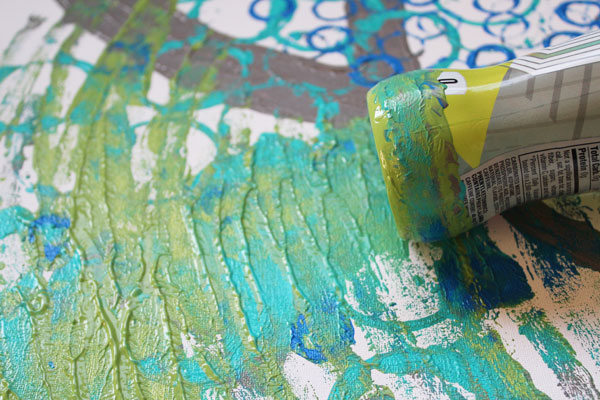 And the bottle cap makes great designs as well. Use either side (or the edges)!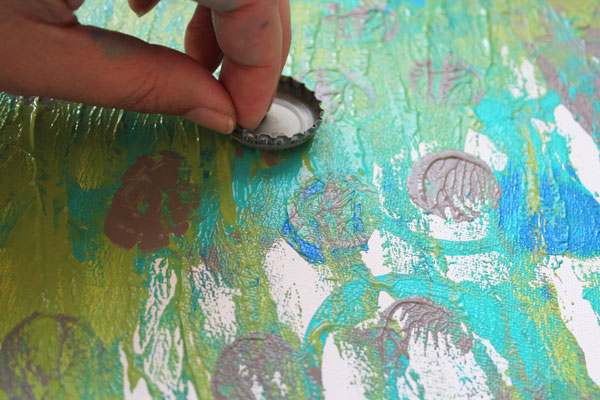 I love how this great beverage inspired great creativity!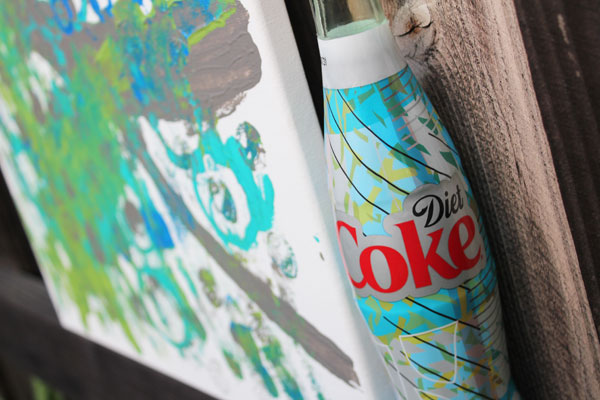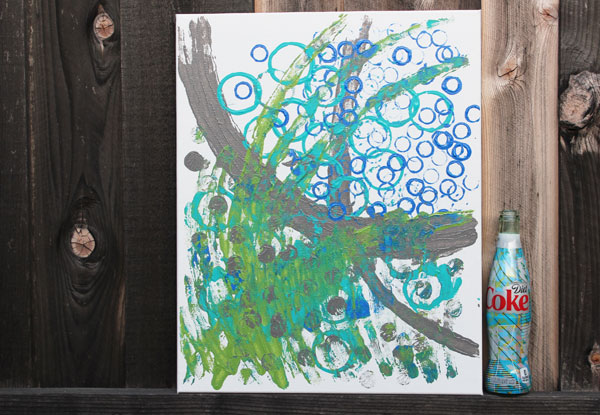 Time to pop open another bottle and find some more inspiration!