Today I'm joining in on the Dew and Moss sewing party over on Instagram. I know not everyone is on Instagram, so I thought I'd share some of the fun here.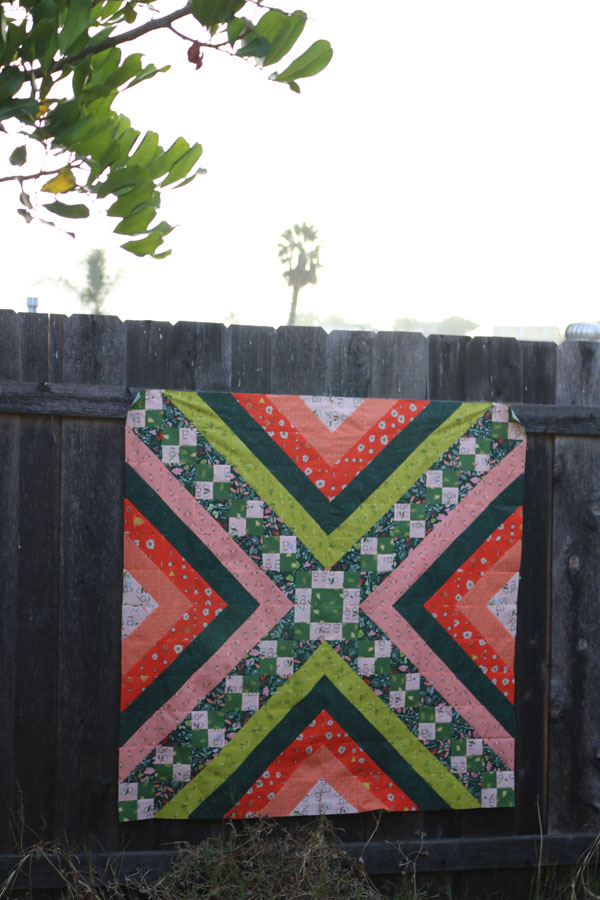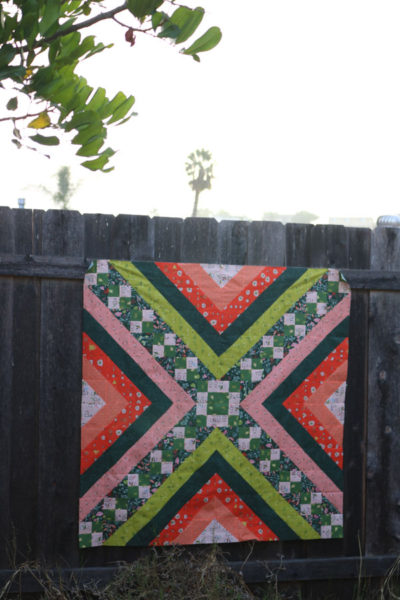 Dew and Moss is the debut line of the very talented Alexandra Bordallo for Art Galery Fabrics. It features adorable illustrations of houses, flowers, bugs, lanterns, garden people and more all in fabulous earthy colors. I chose to make a quilt (as us quilters are wont to do), and I absolutely love how it turned out!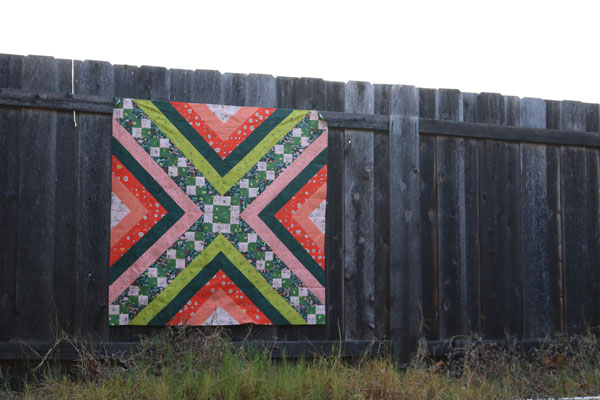 Now, normally, when I feature a quilt here I have it completely quilted and bound. And that was absolutely my intention with this quilt. But, time got away from me. And I'm planning on hand quilting this quilt. So it just wasn't possible to show you the complete quilt at this time. But, I do have the quilt top all done to show you.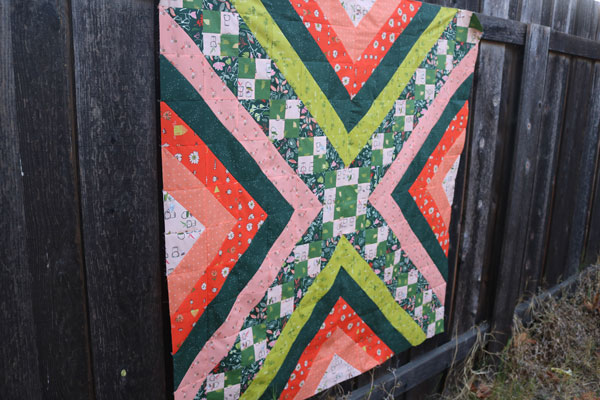 When Alexandra originally announced she was looking for people to join in, I already had the quilt designed and cut out! I even sent her this photo showing the progress. And can you see? Yes, the quilt that I designed and the quilt that I made are slightly different. And it is interesting to see what a few fabric substitutions can do when creating a quilt!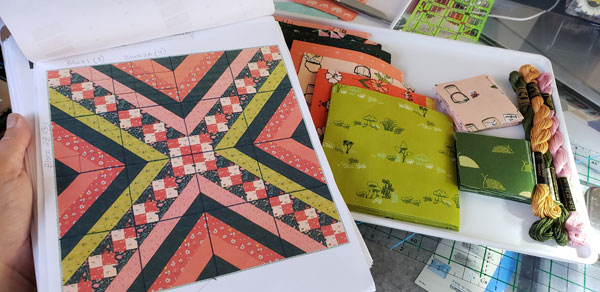 Even so, I was able to complete the quilt top last night, and take photos of it on the back fence this morning. No moss here in San Diego, but plenty of dew to show off the fabrics.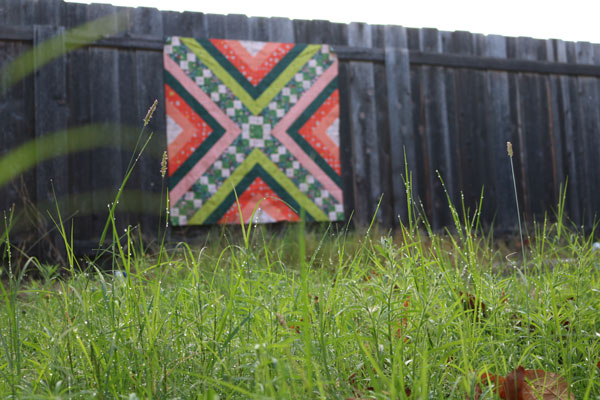 Even if you don't have Instagram you can click here to check out the whole Dew and Moss Sewing Party on Instagram.