Looking for a unique Father's Day gift? I whipped up BBQ aprons for my husband and father-in-law. These aprons are totally unique because my sons' handprints are right on the aprons! I didn't have to expose their hands to bleach or dyes – just some non-toxic glue!
This project was sponsored by the awesome folks at Rit, who challenged me to come up with a great Father's Day gift… and I think it was a big success!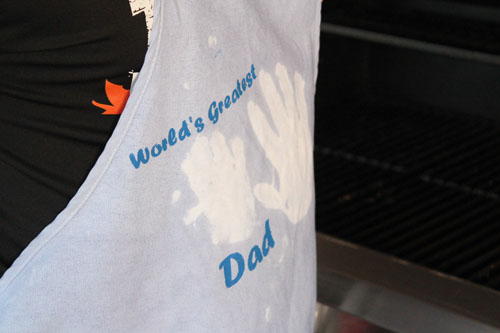 I made the apron in 3 steps, allowing the aprons to dry overnight between each step. The waiting was really the hardest part of this project – the rest was easy!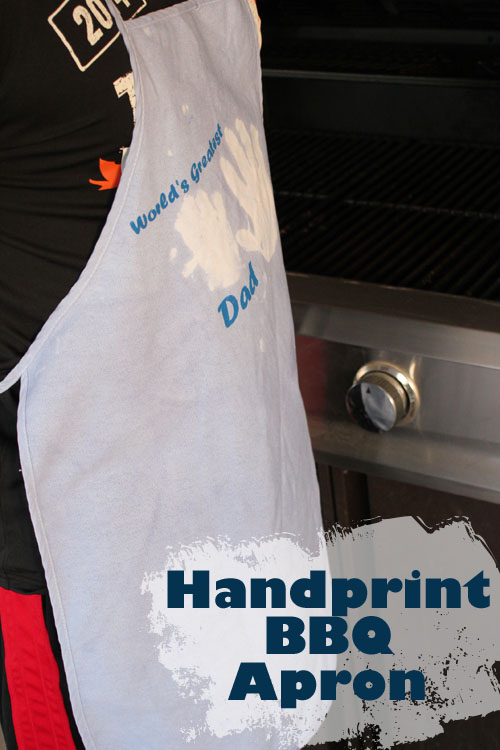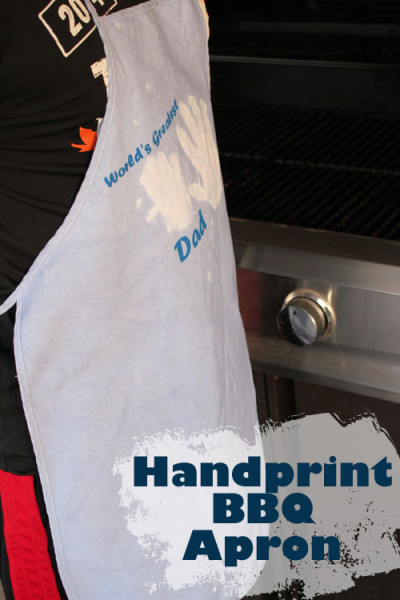 If you'd like a full tutorial on how to make these fun aprons, check out my step-by-step dying instructions over at Rit Studio.