This Slow Cooker BBQ Chicken Sandwich Recipe is one of my go-to meals. Paired with a chopped salad, it is an easy weeknight favorite. I use chicken thighs, which are both inexpensive, and delicious (helloooo dark meat!). I can toss it in the crock pot in about 10 minutes on my way out the door, and when I get back from carpool and errands, dinner is already halfway done! Sometimes I serve the sandwiches on plain buns, but if I have a little time, I like to up the ante with garlic buns and slices of avocado. Because avocado is like little green slices of heaven. Yum.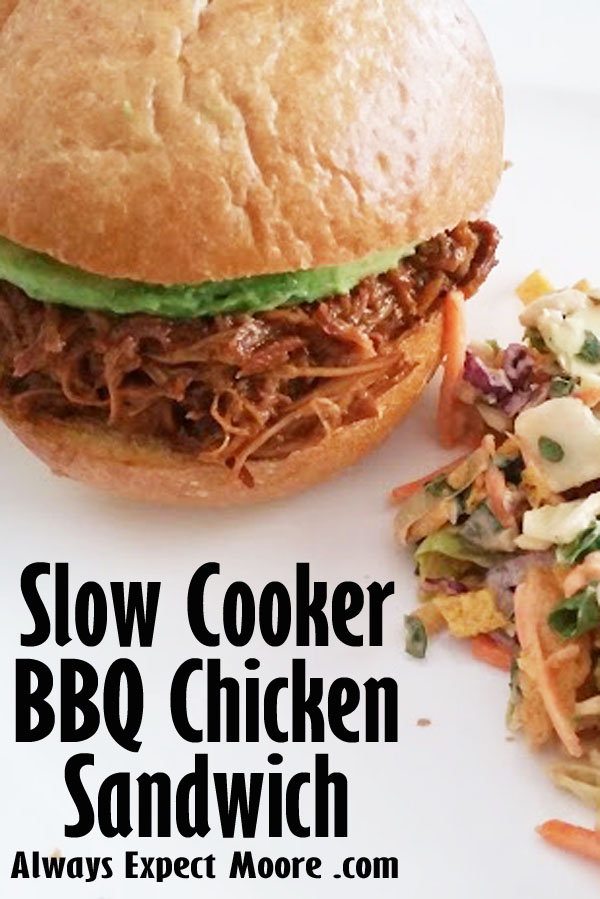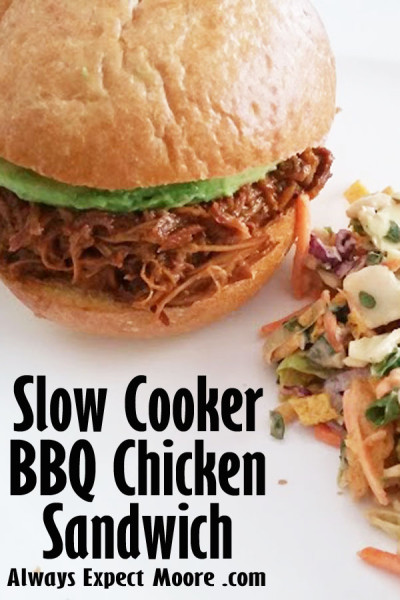 Okay, let's stop drooling, and start cooking! Here's how to whip up these bad boys:
Ingredients:
Chicken Thighs (just grab a package that suits your family 6-8 thighs or so)
Bottle of BBQ sauce (whatever is on sale, sounds tasty, or you have in the fridge)
Apple Juice
Buns or rolls (for garlic rolls add 1tbsp butter and 1tsp chopped garlic each)
Avocado (optional… but not really)
Put your Chicken thighs in the crock pot. Add about 1/2 a bottle of BBQ sauce, then enough apple juice to barely cover the chicken. Cook on high for 4-5 hours.
When the chicken is done, use a spoon to remove as much of the fat as you can from the top. Then shred the chicken. Two forks works well, but I have found that mashing the chicken with a hand-held potato masher works really well, and is much faster.
To make your garlic rolls, spread about 1tbsp butter on the inside of each roll, then top with 1tbsp garlic, spread out. Place rolls in the oven at 350 degrees for about 5 minutes, until the rolls are starting to brown up just slightly.
Pile your roll high with chicken, top with avocado, and serve with the sides of your choice.