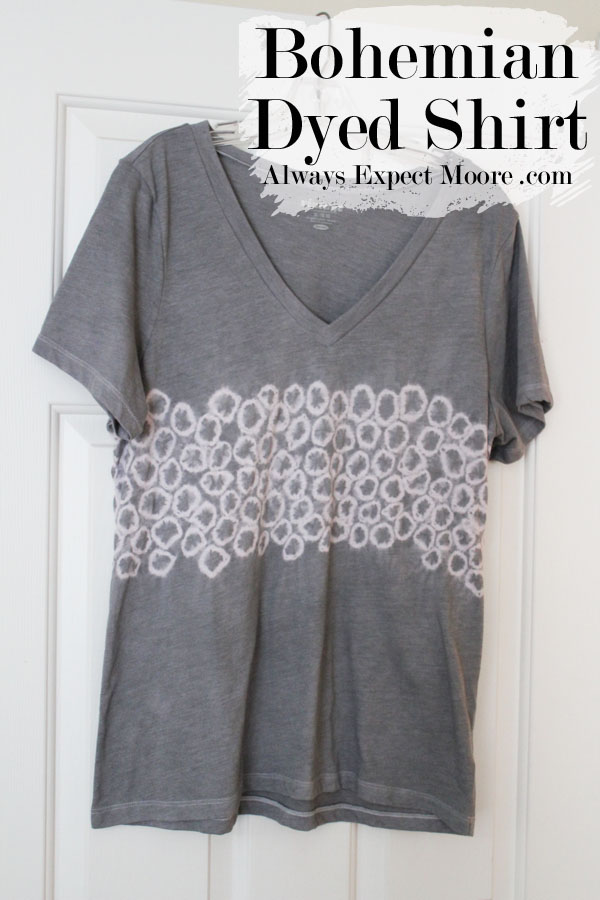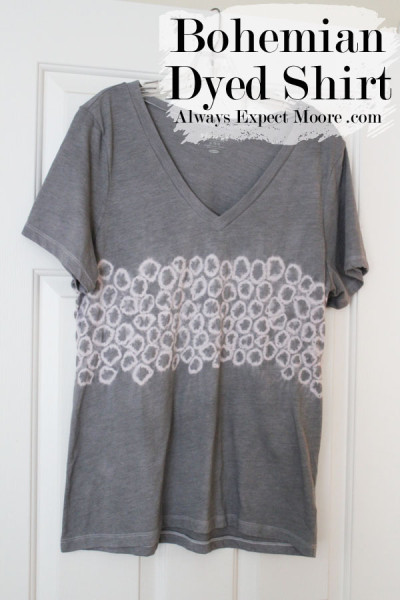 I absolutely love this shirt… and you'd never believe how easy it was to make! Adding all the tiny little circles was time consuming (if you plan to make one, grab your favorite movie and plan to spend 2-3 hours with a package of about 150 rubber bands), but so worth it! I started off with a great-fitting, comfy shirt… and ended up with a great-fitting, comfy and stylish shirt (winning)!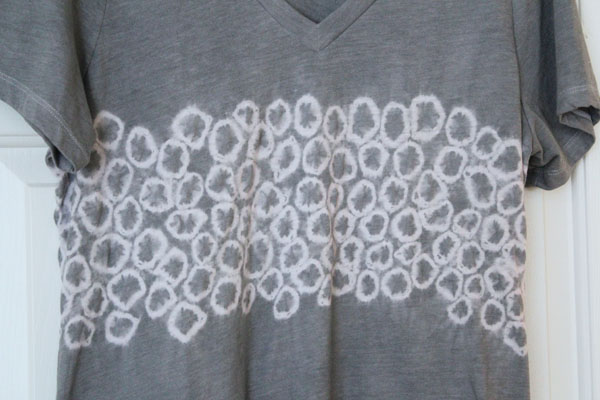 I dyed it using Pearl Gray dye, which is one of my favorite colors right now.  And you don't need to be some fancy dye-master to get this look. Just time, rubber bands, and a good movie.
Check out the details on how I put it all together over on Rit Studio.