I love hosting showers, and today I'm hosting a shower with some bloggy friends of mine, for four blogging friends who are all expecting!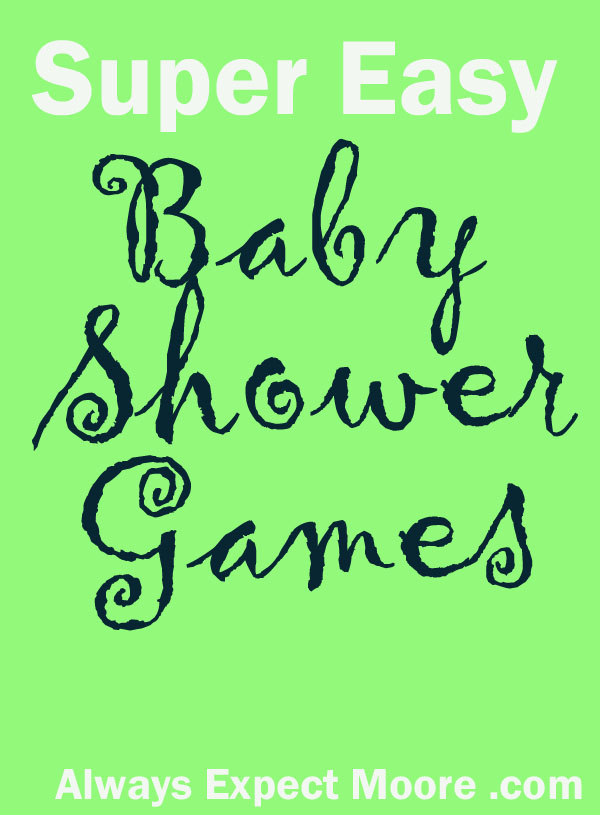 When I plan showers with friends, I'm almost always in charge of the games. I like to come up with games that suit the mommy-to-be. Since for this virtual shower we're celebrating four different mommies, I thought I'd stick with some of the classics… which also happen to be my favorites.
First comes the safety pin game. This can also be played with clothespins, and is often called "Don't Say Cute". Everyone is given a safety pin when they come into the shower, and are instructed that they can't say the word "cute". If they do, the person who catches them gets to take their pin. The person with the most pins at the end of the shower wins! I like to add a little color to my pins with some ribbon. You could also use the big diaper pins, if you can find them.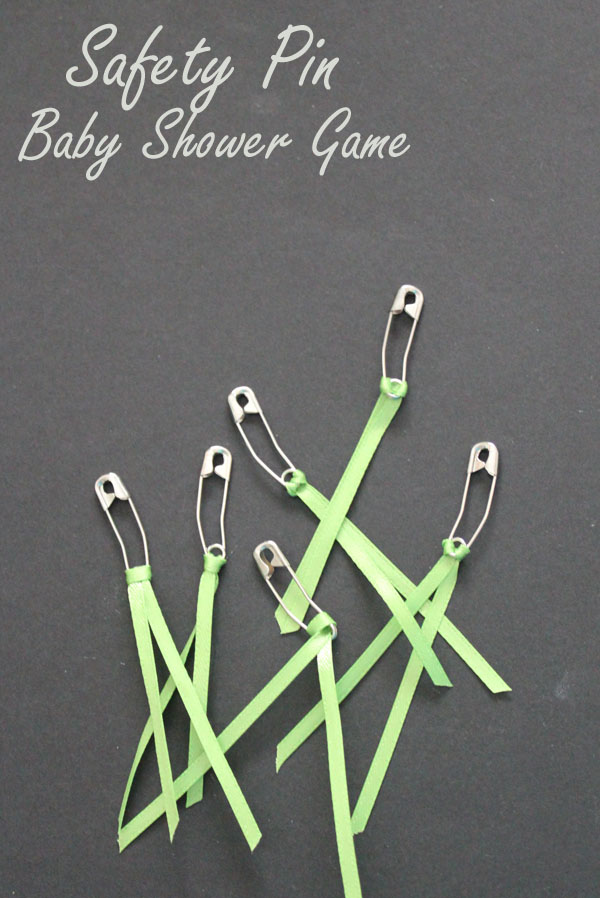 Another classic is guessing how big mommy's tummy is. All you need for this game is some yarn or string, and a pair of scissors. I like to use a piece of ribbon or a different color of yarn to measure around mom's tummy. It makes it easy to see which is the "true" and which was the player's guess!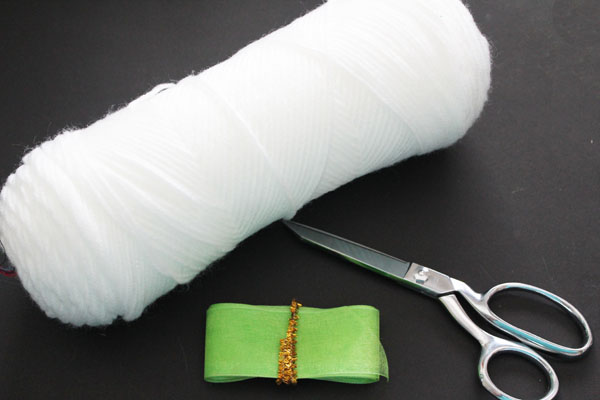 Lastly, I love playing baby shower bingo. You can download my baby shower bingo card if you like, or make your own. I love that it livens up the gift giving! Instead of just watching mom open gifts, the guests become really invested on what will be opened next!
You can get instructions for my super-easy prize bags here, and find more great baby shower games here.
Be sure to check out all the moms-to-be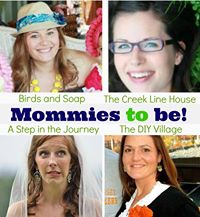 … and all the other great projects included in this fun virtual baby shower!