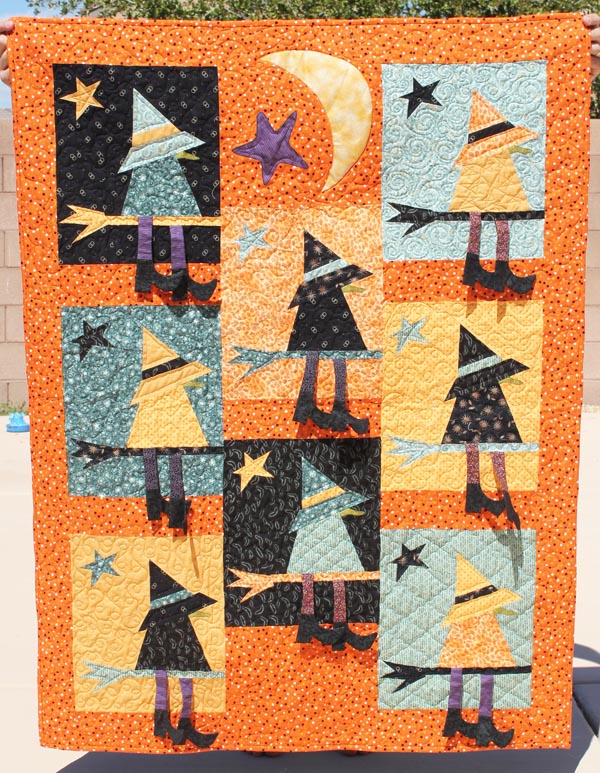 This quilt is finally finished. It only took 5 years.
There is nothing overly complex about this quilt that made it take so long. I took a class at Quiltique when I was on maternity leave after having my oldest, who is now 5. I finished the blocks within a few days of taking the class.
A few years later, I put the blocks together and finished the quilt top. I had a friend quilt it.
A year or so after that, I made the binding.
This year, I stitched on the binding. Finally. It took 5 years, but this quilt is finished.
I have quite a few more UFOs (Un-Finished Objects) hanging in the closet that need piecing, quilting, and/or binding… I'm hoping to start working my way through them, instead of adding to them. I have already trimmed 3 quilts that need binding, and cut out their binding. I'm taking baby steps, but at least they are in the right direction.
Do you have any UFOs that you want to get caught up on?
PS – If you are interested, the quilt pattern for the quilt pictured above is from Buggy Barn. It is a fun stack-and-chop technique for making a quilt block.