Two of the most popular motifs in quilting are hearts and stars. I've combined both hearts and stars in this new quilt pattern "For the Love of Stars." It is a quick pattern to put together, using lots of heart quilt blocks combined with 9-patch stars made using the Strippy Stars Tool.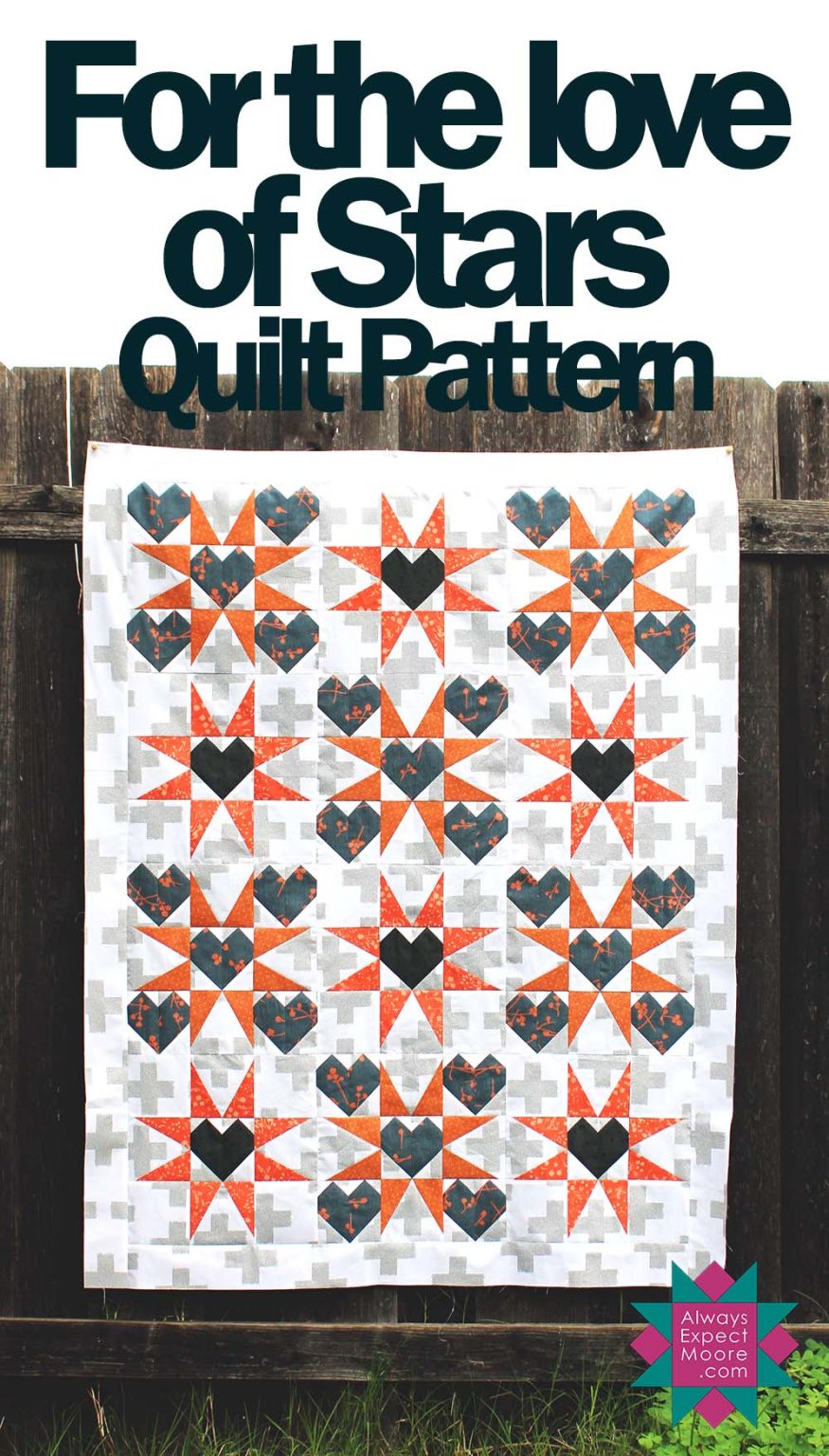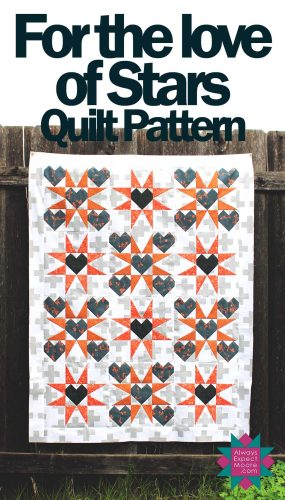 The Strippy Stars tool is my favorite specialty quilting ruler. I absolutely love making stars with this tool. They are so much faster to make using the Strippy Stars Tool than using any other method I've found. Part of the reason is because the Strippy Stars Tool makes 9-patch stars. Which means that once you've made your units, you're not sewing together a large center square with many half-square triangles around it, and you're not sewing together flying geese units around the square. Just a 9-patch made with same-sized units. So easy! And so quick! Which is my favorite kind of quilt!
You can learn how to use the Strippy Stars Tool in this video:
If you don't yet have the Strippy Stars Tool, you can buy the strippy stars tool in my online shop here, or buy the strippy stars tool from the Fat Quarter shop using this affiliate link.
And if you'd like to see more quilts using the strippy stars tool, check out the Pocket Advent Pattern, the Patriot Mini Quilt and the Forest for the Trees Quilt.
This heart and star quilt pattern has a simple border around the outside. You can add additional borders if you like to give it more size. But it is a perfect lap quilt as is. And you can change up the colors to make a completely different quilt each time! This "For the Love of Stars" quilt pattern is sure to be a favorite that you can make over and over again! If you spend one evening cutting your pieces, and the next day sewing, you can get the quilt top made very easily over two days. If you like really pushing through, you can make it in one day. Or, you can make different parts each evening throughout the week to make it over several days. It is versatile in how you commit your time to making the quilt as well.
This star and heart quilt pattern is perfect for all occasions! Heart quilts are great for weddings and baby showers. Star quilts are perfect for all occasions. You can't go wrong with this star and heart quilt pattern.
The "For the Love of Hearts" Quilt pattern is free for a limited time as part of my Ruler of the Month series. Join my email list here to get the free download:
For the cover quilt, I used fabrics from Katarina Rochella's fabric line "Twenty" for Art Gallery Fabrics, as well as an older fabric from the same designer for the background fabric. However, this is an incredibly versatile pattern that will work well with many different fabric combinations.
And yes! You can add more blocks to the quilt very easily to make a bed-sized quilt as well!