I'm so excited to share this Friendship Circle Heart Quilt Block with you as this month's free pattern. With the theme this month of "friendship" I was initially stumped. How can you make an image of friendship out of fabric? I thought of hearts, of holding hands, of sharing… but nothing was exactly right. Then I came up with this idea of a friendship circle of four people, and the outline of the four people makes a heart! How fun is that?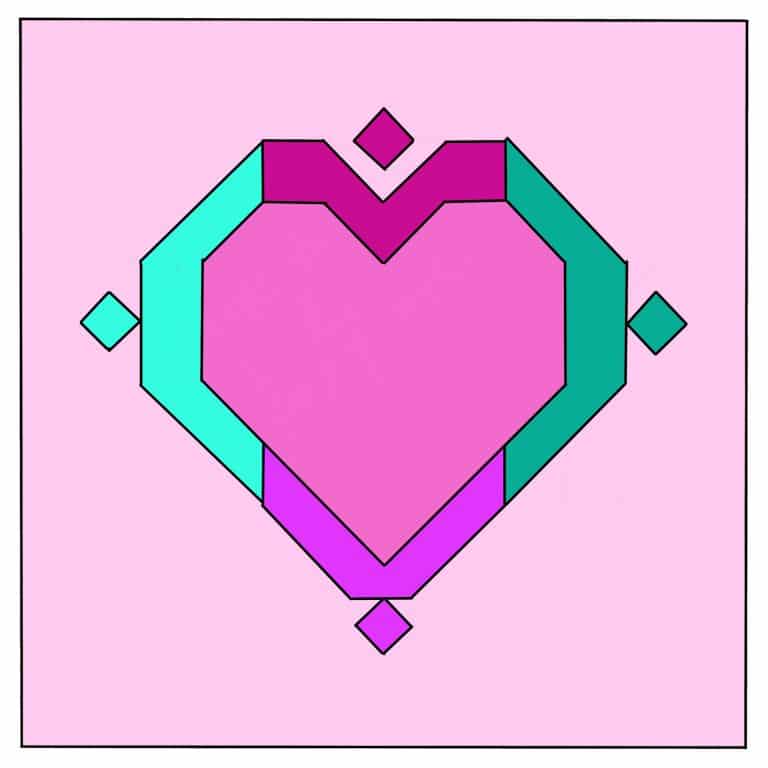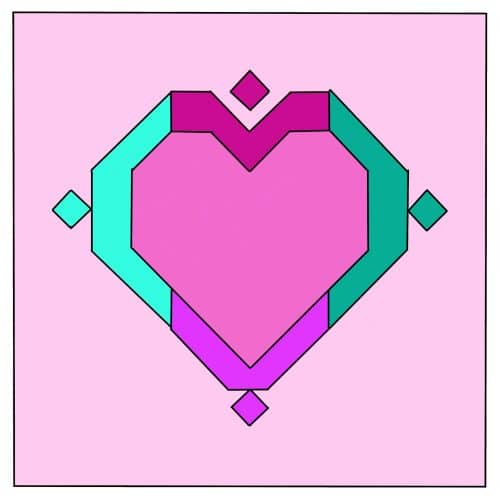 This is such a fun design to make for all kinds of friendship reasons! And, I love that the center heart is big enough to add a message. You can use this block as a quilt label, you can add names, dates, locations, or other information in that center heart if you like.
Of course you can change the colors of your Friendship Heart Quilt block however you like. Perhaps you'll use each person's favorite color to represent them. Or, you could use a piece of clothing from each person to make their outline. I love all the possibilities for this Friendship Circle Heart Block!
Fill out the form below to get the free quilt block pattern:
And check out all these other great friendship-themed quilt blocks:
Friendship Heart Circle by Carolina Moore
Best Friends by Inquiring Quilter
Friendship Butterfly by Inflorescence
Mans Best Friend by Scrapdash
Circle of Friends by Sugar Sand Quilt Co.
Friendship Bracelets by QuiltFabrication
Hearts Entwined at Patti's Patchwork
Friendship Chain at The (not so) Dramatic Life
Tea Cup by Penny Spool Quilts
Dog Paw by Crafty Staci
Scrappy Friendship Star by Katie Mae Quilts
My Best Friend's House by The Quilted Diary
Striped Friendship Block by Kaye Collins
Circle of Friends by Applliques Quilts and More
Loving Friends by Epida Studio
Friends by Patchwork Breeze
Intersections by Brown Bird Designs
Pineapple by Emerald Falls Quilts
Friendship Bracelets by A Piece of Quiet Quilts