I'm so excited to share a big announcement today! Art Gallery Fabrics has named me as their first-ever SEWLEBRITY! I've been an Art Gallery Fabrics Sewcialite for years (and those of you who are long-time readers may remember when I participated in the AGF challenge back in 2012). All I sew with in my quilting studio is Art Gallery Fabrics. I absolutely love the quality of AGF – there is a reason that their tagline is "Feel the Difference!" And, to celebrate this fabulous announcement, I created this FREE tote pattern so that you can feel like a Sewlebrity, too!
The Sewlebrity Quilt Block Tote pattern is the most comprehensive bag pattern I've released so far, and I'm offering it for free to my newsletter subscribers. That's how much I love this quilty community!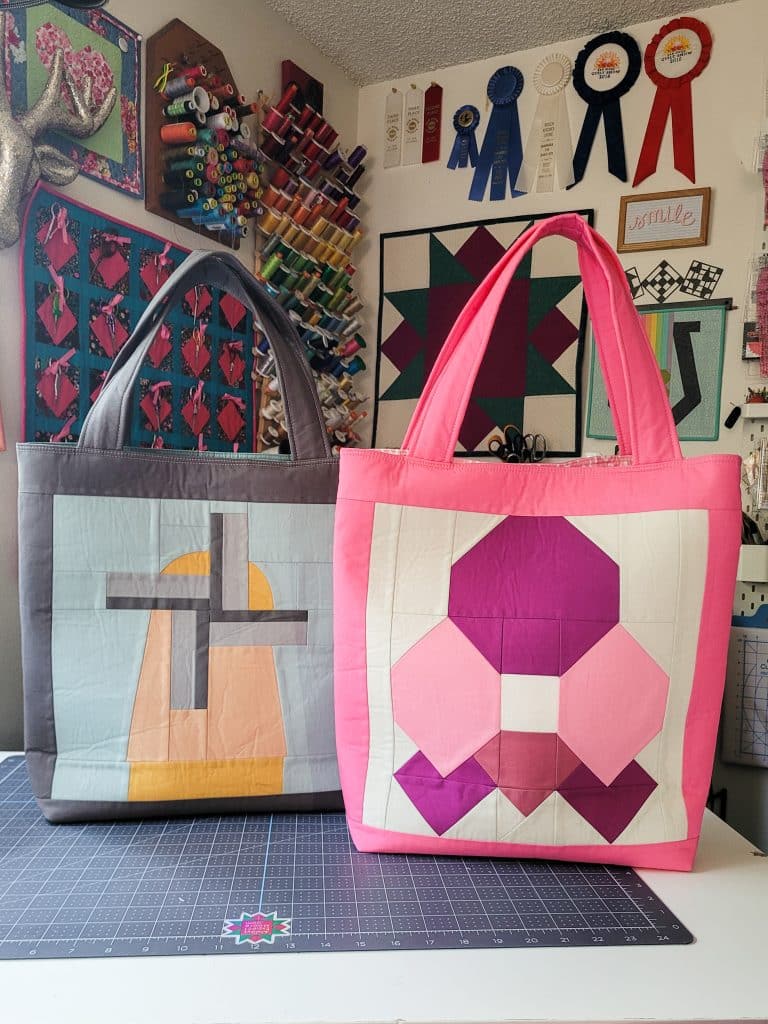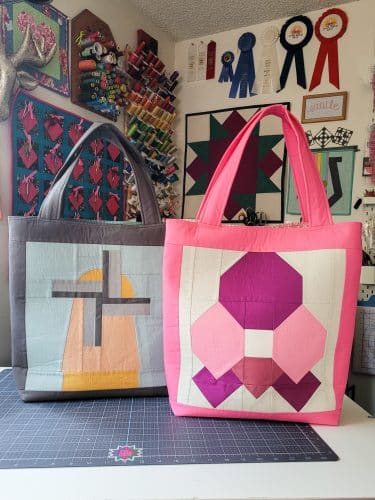 About the Sewlebrity Quilt Block Tote
The Sewlebrity Quilt Block Tote finishes at 16″ wide by 17″ tall. There is a full-width exterior pocket, great for holding your phone, keys, lipgloss, or anything that you want close at hand. The roomy interior has a zippered pocket for keeping smaller items secure, and the tote itself is big – great for holding what you need to tote around! There are also instructions for adding a magnetic snap to the top to close the top of the bag. This bag is incredibly versatile, because you can use whatever 12″ quilt block you like to make it. And, with the spacious interior and extra pockets, it is so functional. This will be your go-to tote! You'll love it so much that you'll start making them to give as gifts!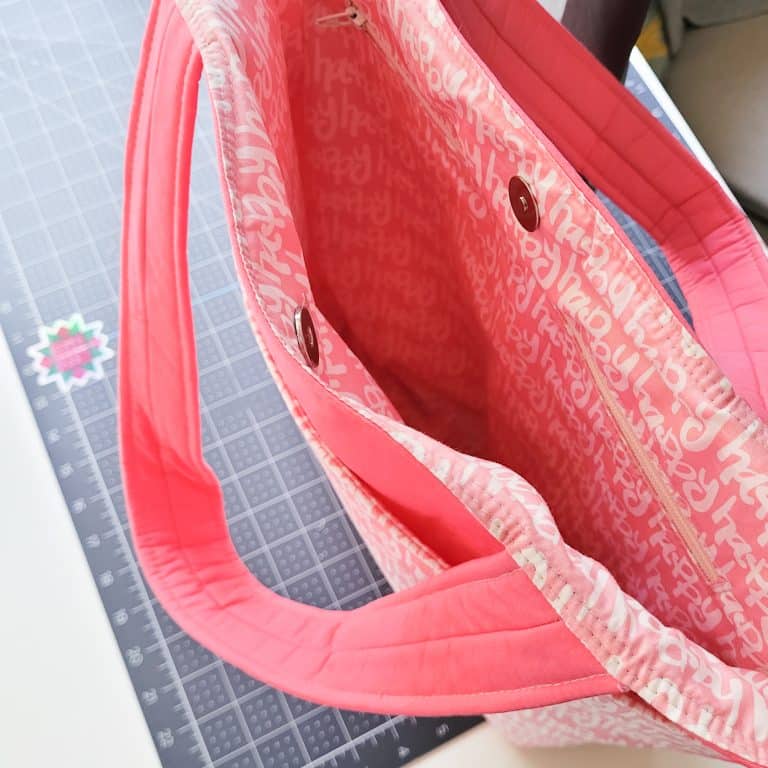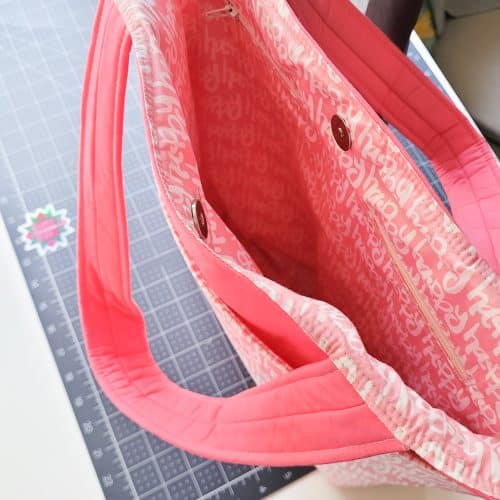 This free tote pattern features a quilt block. You can use any 12″ finished quilt block (a block that is currently squared up to 12 ½" x 12 ½") to make this tote. If you'd like to make a special block for this tote, you're in luck! I have so many free quilt block patterns to choose from! Hearts and stars, Snowflake, Stack of Books, Tea Mug, Ladybug, Hippo, Wedding Dress, Lobster, Headphones and more (including the Orchid and Windmill blocks featured in the photo)… and each month I design a new custom quilt block! When you sign up for the newsletter using the sign up box below, you'll not only get the link to the free Sewlebrity Quilt Block Tote pattern, you'll also get the link to my free quilt block pattern file, with dozens of custom and exclusive quilt block patterns!
Using the Boxed Bag Template
The pattern uses my Boxed Bag Template for boxing the corners on the bottom of the bag. I created the template to make bag making easier, and it has over 50 five-star reviews on my site alone! You can purchase the Boxed Bag Template at your favorite local quilt shop, or in my online shop here. If you've never heard of the Boxed Bag Template, you can watch this video to learn how it works:
I hope you love this pattern as much as I do, it is a quick and straightforward pattern for a simple tote with some bonus pockets. This is a great beginner bag pattern for a quilter wanting to step into bag making. But be warned! You'll be hooked!