I'm so excited with this cruise ship quilt block. The theme this month is places, and I had to think hard about what kind of place I wanted to create a quilt block of. I thought about another Holland-themed block, but I already have the Windmill Quilt Block, Erasmus Bridge Quilt Block, and even my Tulip Farm Quilt Block. While there certainly is more to Holland, I thought I'd pick something else… and then I decided on a Cruise Ship!
I recently went on my first Cruise – a quilting cruise with Stitchin' Heaven. I taught an incredible group of quilters, had a great time, and will be cruising two more times with Stitchin' Heaven in the next year! Quilting Cruises have gotten incredibly popular, so a cruise ship quilt block feels perfect!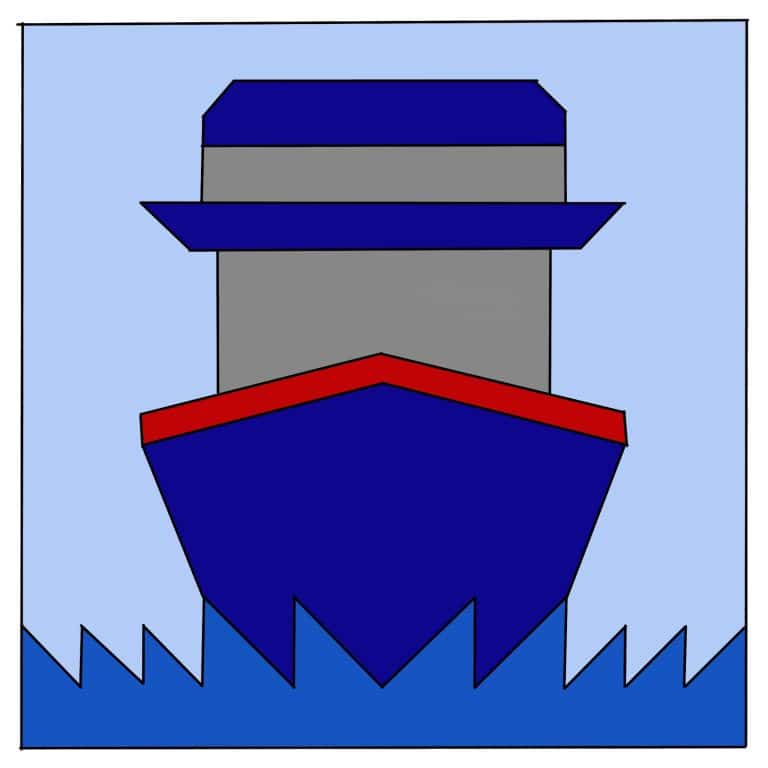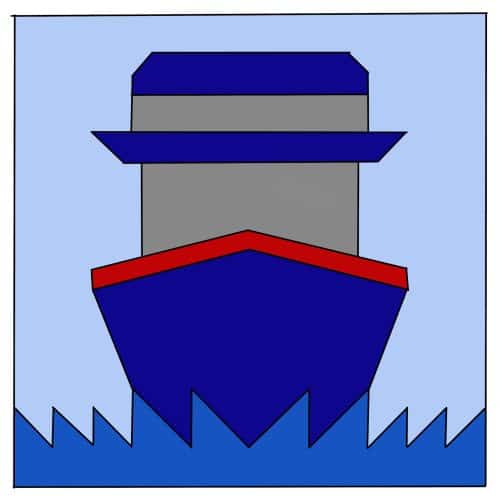 Get your Cruise Ship Quilt Block by joining the mailing list below:
Check out these other great places-themed quilt blocks!
Cruise Ship Quilt Block by Carolina Moore
Beach by Inquiring Quilter
Rose Garden by Inflorescence
Glimpse of Home
Rainbow's End by Sugar Sand Quilt Co.
Cabin in the Woods by QuiltFabricaion
Geirangerfjord by Patti's Patchwork
New Mexico by Paleofish Designs
Lighthouse by Appliques Quilts and More
On the Lake by Crafty Staci
Welcome to Sunshine Village
Blue Hole by Sallys Sewing Circle
Welsh Castle at Flowerdog+Co
Are We There Yet? at Purple Moose Designs
Going to Ohio at Epida Studio
Beach Scene by Patchwork Breeze
House on the Hill by Robin Kinley Designs, Etc
Coffee Shop Quilt Block by Happy Hippie Studio