Happy 4th of July! A couple weeks ago, I had an idea for a Scrappy Flag Quilt. I went to my fabric stash and pulled assorted reds, then pulled out my Tumbler English Paper Piecing shapes. I had plenty of both, and a long car trip perfect for some hand-stitching time, so I got to work!
This quilt is part hand work (the red stripes are hand-stitched using English Paper Piecing), and part machine-stitched (the background is stitched together by machine, and the EPP is machine appliqued and machine quilted). All the beauty of handwork, without being crazy time consuming!
You can buy the pattern on Craftsy here.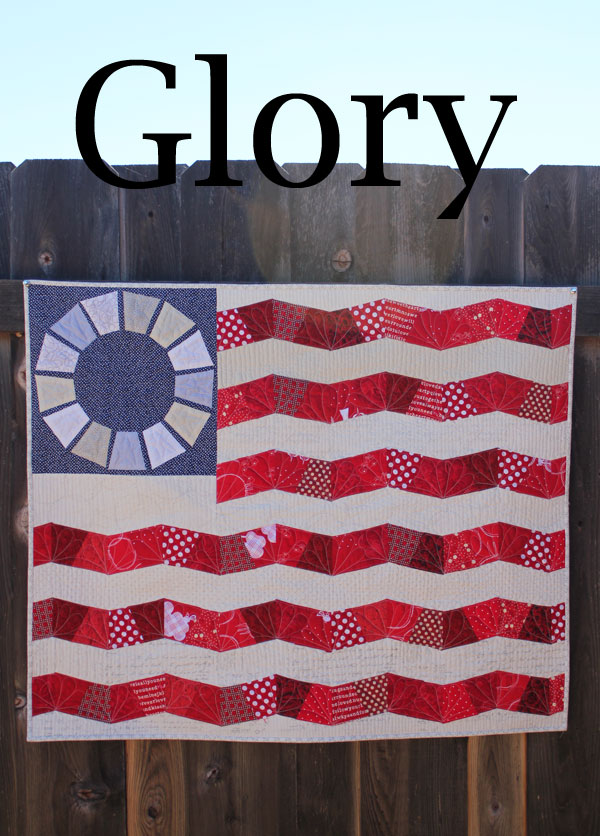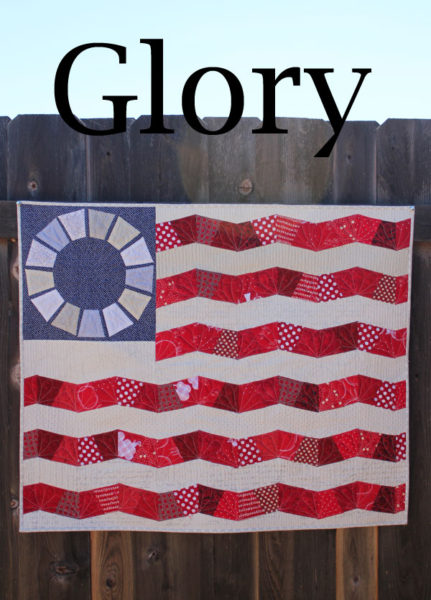 Tumblers aren't the most popular shape for English Paper Piecing, Hexagons are the most popular, followed by Diamonds. Both of these shapes have angles that can be tricky to piece, making paper piecing a great choice. Tumblers can be fairly easily machine pieced – but they are so satisfying for hand sewing! The edges line up nicely, and you can get this great zig-zag effect from alternating the directions of the tumblers.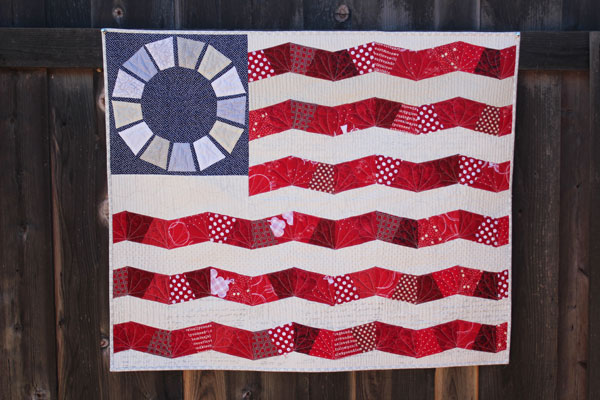 The quilt makes a great wall hanging for any room. You can use it as a table topper. You can hang it outdoors for a picnic – or use it on a picnic table or picnic display table.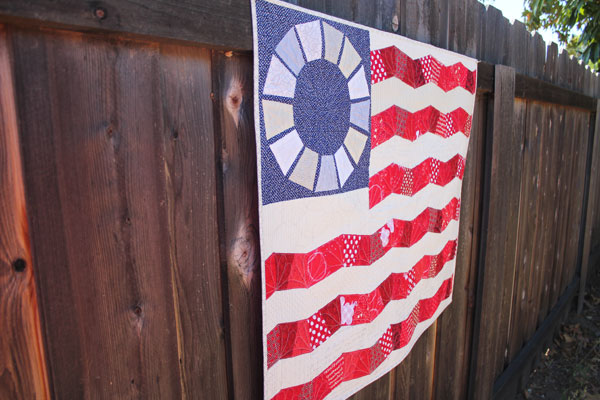 I had lots of fun quilting this one… I think my favorite part is the quilted stars in the 13 white tumblers!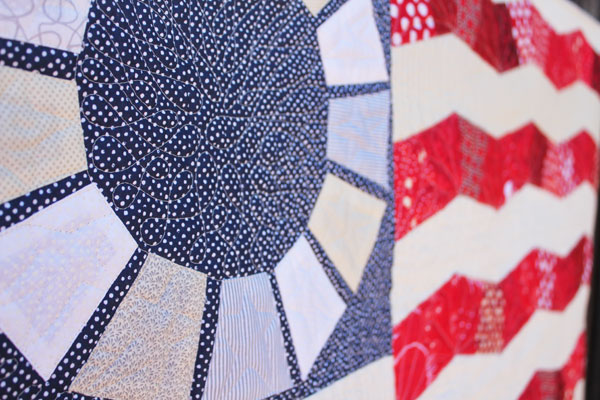 Buy the Digital Download pattern here.
Save