These pin cushions make perfect gifts for friends and family who like to sew. They are quick and easy to make, inexpensive, and can be personalized for each recipient with specific fabrics and buttons!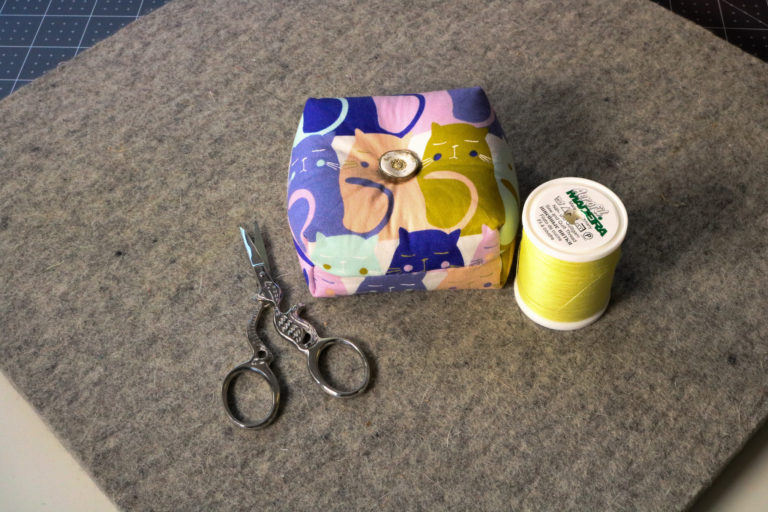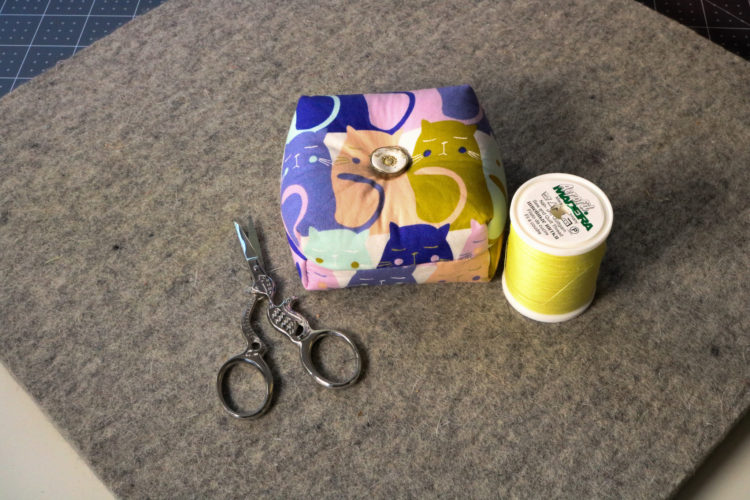 This post contains affiliate links. Making a purchase through these links provides a small commission to this site at no additional cost to you.
The pattern for these pin cushions can be downloaded here for free:
Watch this video to see step-by-step how to make your pin cushion. Make sure that you download the pattern by signing up for my newsletter above. This will provide you with the supply list and basic cutting instructions.
Two very specific supplies that you'll need when making the pin cushions are buttons and crushed walnut shells. You likely have a button collection (or a friend or family member with a button stash you can raid). But you may want specific buttons for these pin cushions. I purchased these sewing themed buttons from the Annie's Catalog.
Another important supply in pin cushion making is the filling. Crushed Walnut Shells are excellent pincushion filler. You can find Crushed Walnut shells at the pet store (they are often used in reptile habitats), quilt shops also may carry crushed walnut shells for pin cushion filling. If you're planning to make a stack of pin cushions as gifts, I found this 15lb bag of crushed walnut shells that will fill 40-45 of these pincushions.