I am so excited to share with you this super fun I spy book! I first heard about this book (that the ladies from On Williams Street wrote) a couple months ago, and when I saw pictures of the blocks, I squealed out loud! When my boys were little I made an i spy quilt with different fabrics I collected and traded – but making an i spy quilt with pieced blocks is such a clever idea! You can absolutely make all the different blocks for a large quilt, or you can pick and choose blocks to make for a special kiddo, such as just the animal blocks for an animal lover.
I was offered a free copy of the book to play with, which of course I said yes to! How fun are these blocks??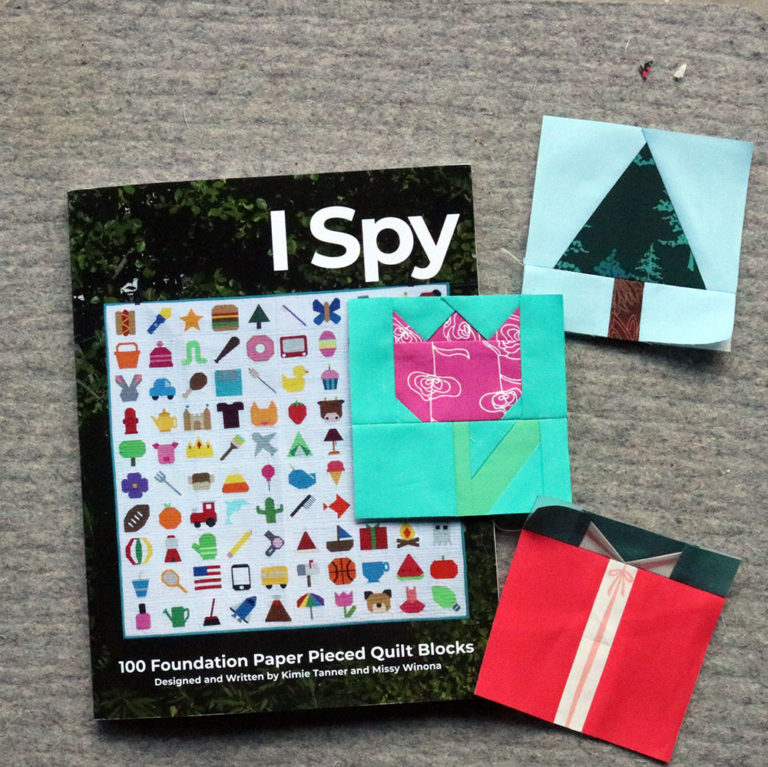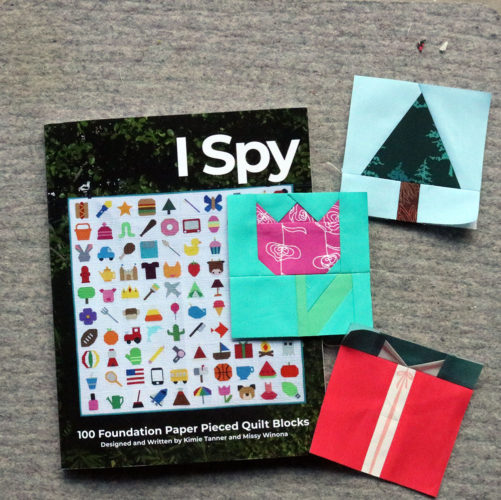 This post contains affiliate links. Making a purchase through these links helps support this site at no extra cost to you.
The blocks finish at 4″, which sounds really small. But, once I started sewing them I saw that it really was the perfect size. And they don't feel small at all. They sew together very quickly, making them a great block-a-day project to do with a group of friends. Gather up some friends who all want to make the quilt, have everyone purchase the book, and then have fun making your way through the book one block at a time.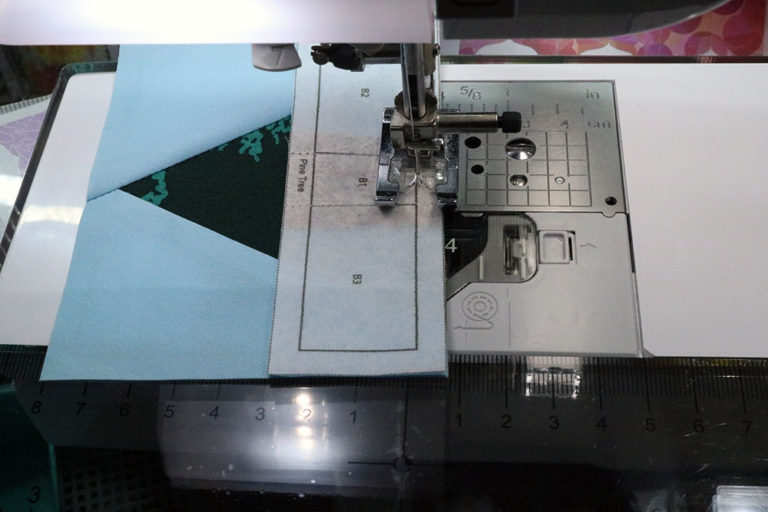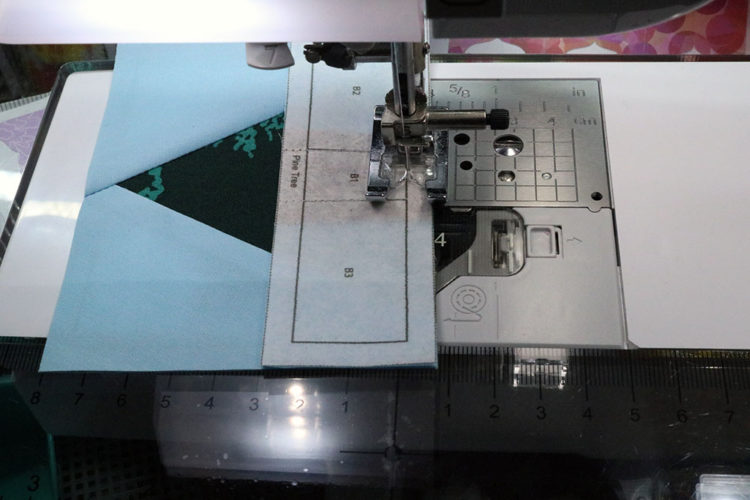 The book comes with the printable templates you need to make all the blocks. The blocks print two to a page, which is awesome for not wasting your foundation paper.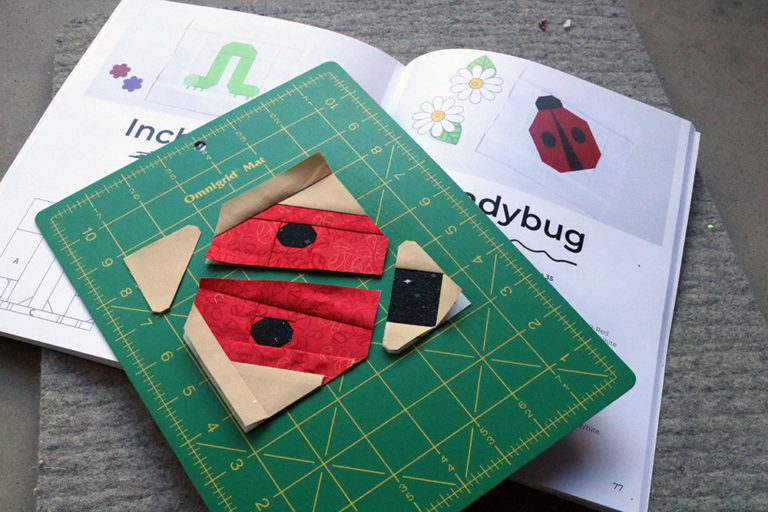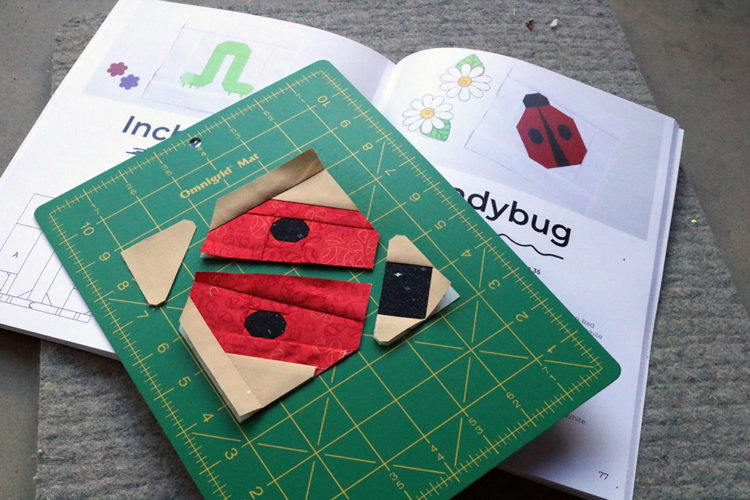 While the blocks in the book have all been made using solids, you can absolutely pick out fun prints to use in your blocks as well. I was committed to using at least one print in each, and was using mostly fabrics from my scrap bin. It was super fun finding prints that worked for each block.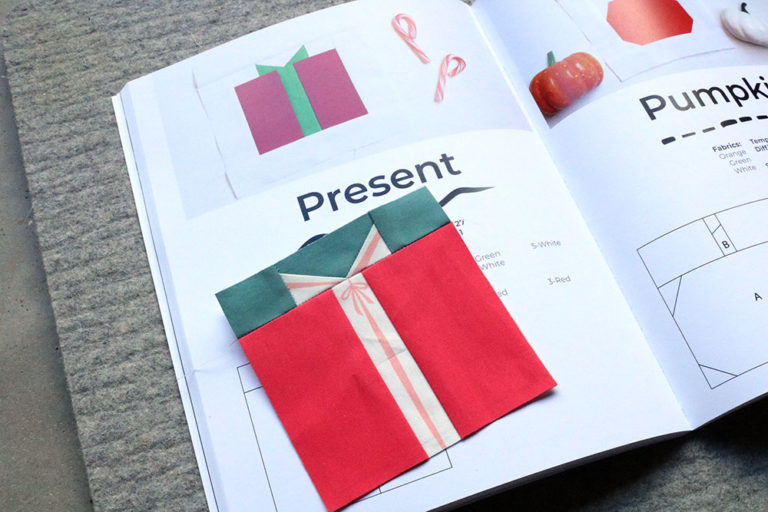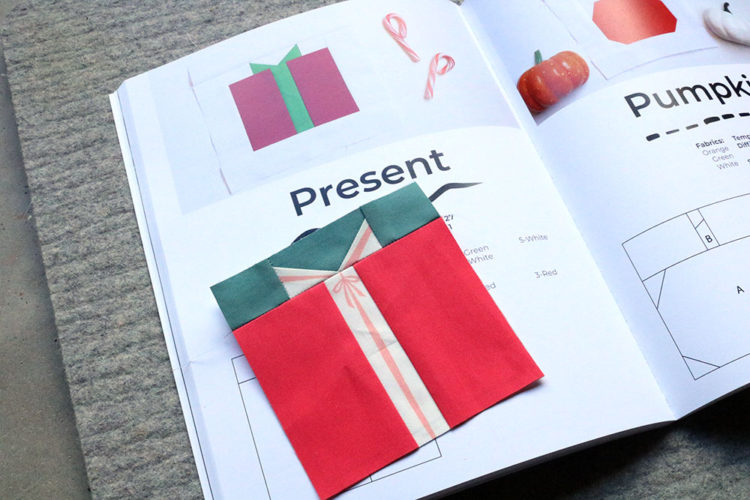 To make the blocks, or the whole quilt, you will need:
I Spy Book (For 10% off use the coupon code ISPYBLOGHOP – good through Dec 16.)
Foundation Paper for printing the patterns (Quiet Play and Carol Doak both have great foundation papers)
Add-a-quarter ruler in yellow or in pink (and you may want the add-an-eighth ruler for the more detailed blocks)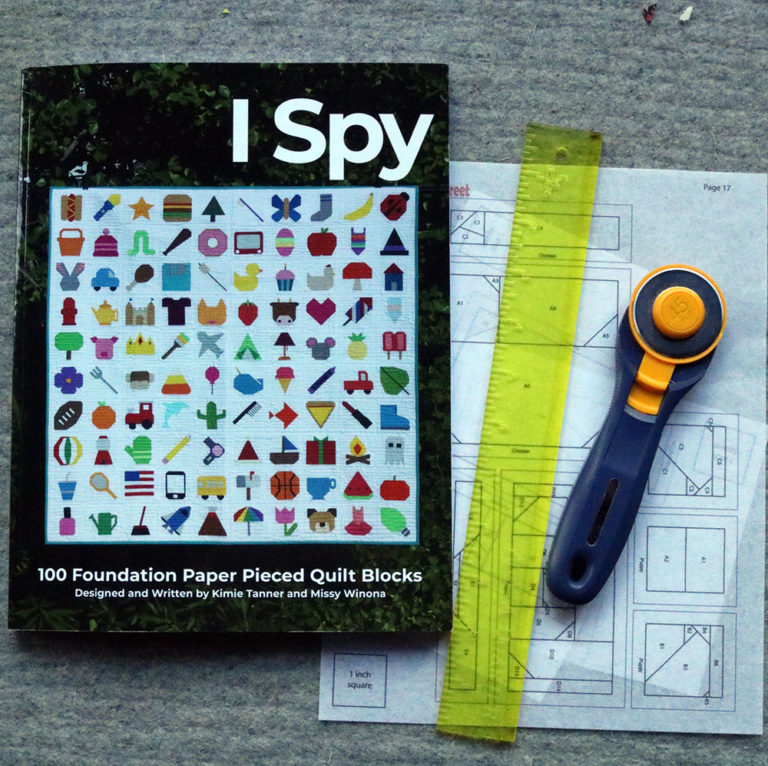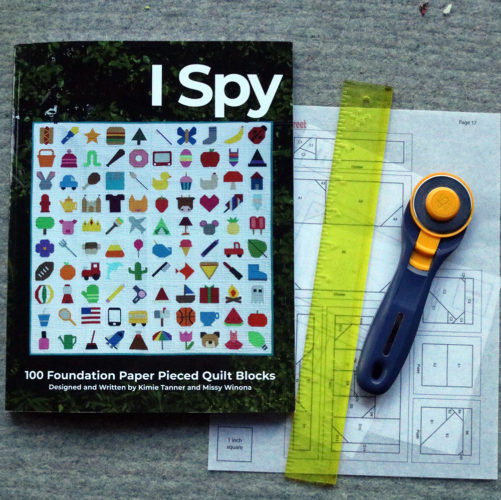 If you've never done foundation paper piecing before, I have a video that will take you through the basics of how Foundation Paper Piecing works. It is such a fun technique for making "non-regular" shaped blocks like this.
Some others got to check out this super fun book as well, and are sharing their thoughts – go see what they have to say!
November 30:
Kimie and Missy of On WIlliams Street
December 1:
Audrey Mann of The Cloth Parcel
December 2:
Jen Frost of Faith and Fabric
December 3:
Bea Lee of Bea a Quilter
December 4:
Sarah Goer of Sarah Goer Quilts
December 5:
Joanne Harris of Quilts by Joan
December 6:
Susan Smith of Stitched by Susan
December 7:
Simone Fisher of Simone Quilts
December 8:
Lissa LaGreca of Lovingly Lissa
December 9:
Catalina Barcelo of Amarar Creacions
December 10:
Laura Strickland of Orange Blossom Quilts
December 11:
Laura Piland of Slice of Pi Quilts
December 12:
Carolina Moore of Always Expect Moore
December 13: Tammy Silvers of Tamarinis December 14:
Kim Niedzwiecki of Go Go Kim