We've launched the Mini Quilt Advent for 2021 and I'm so excited! As a quilter, this is the Advent Calendar I always wanted. Everything in this Advent Calendar is unique, and designed to inspire you to create!
We've only made a limited number of these Mini Quilt Advents, so head over to Katrinkles to pre-order your Mini Quilt Advent now. Once you're done there, head over to my shop to pre-order your fabric bundle, either the Mini Quilt Advent Two Fabric Bundle or the Mini Quilt Advent Fat Eighth Fussy Cutting bundle.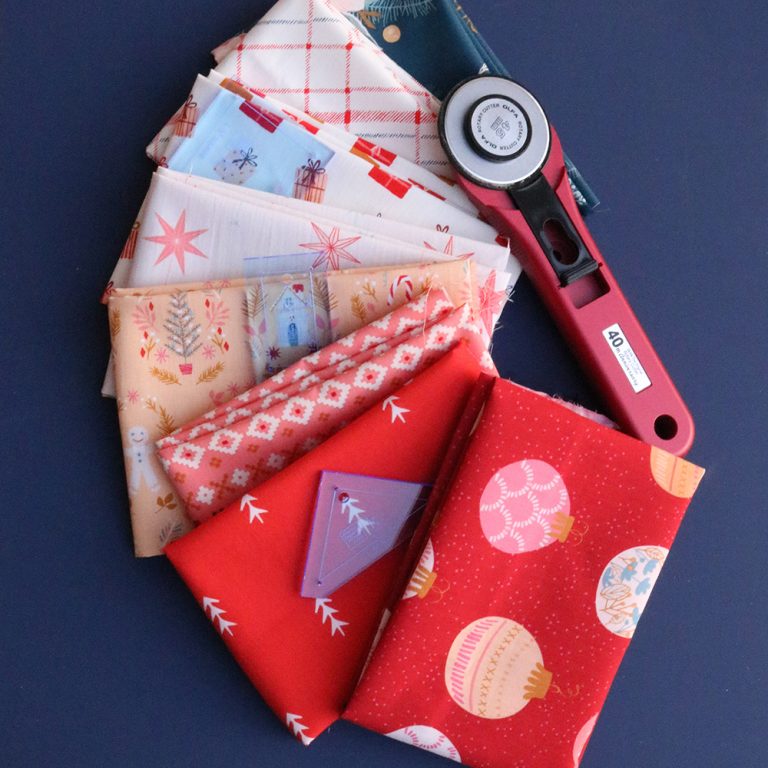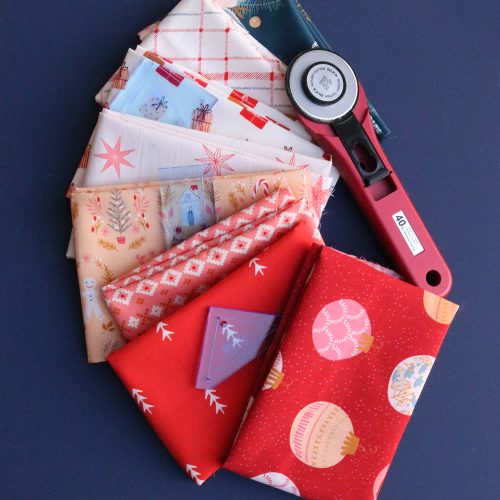 This Advent Calendar comes in a beautiful felt box with an engraved wooden button on the front. The button has a quilt block on it (of course). In the felt box, there are 12 numbered envelopes – one for each of the 12 days of this Advent. Each day you open a numbered envelope, and inside you'll find a custom acrylic template and an exclusive mini pattern. The pattern shows you how to use this template to make a 3″ finished quilt block that you can use as an ornament, coaster, garland, or combine with the other blocks to make a mini quilt or table runner. All 12 mini quilts can be completed with just 2 half-yard cuts of fabric. OR you can fussy-cut a variety of fabrics to make your mini quilt blocks.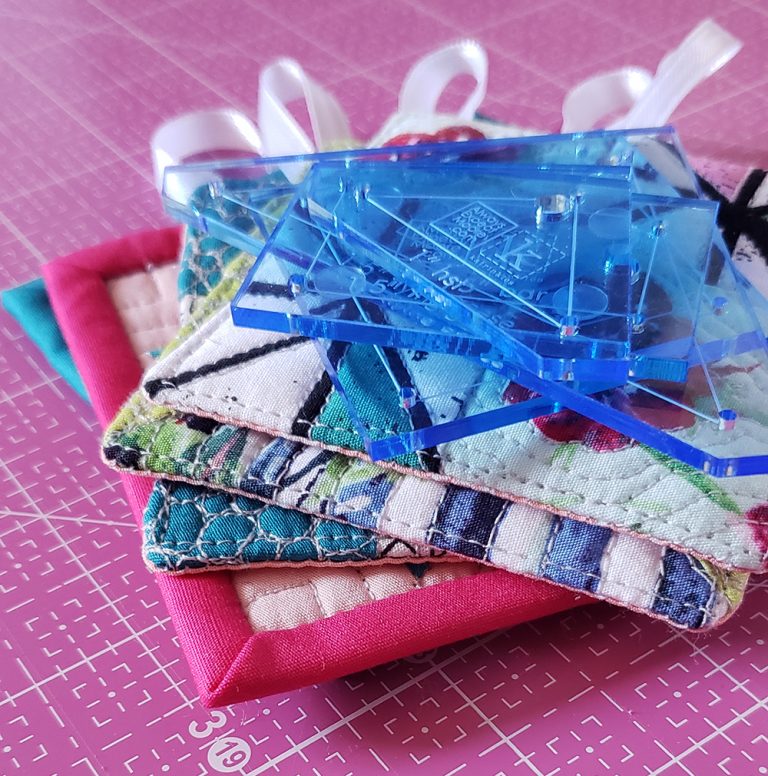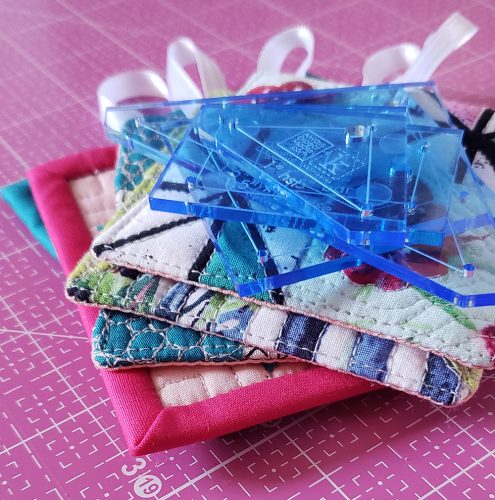 As part of this Advent Calendar, I'll be sharing a video each day starting December 1st showing you how to stitch up the mini quilt for the day. The templates build on one another so that each day you may just use the template for that day, or you may combine it with templates from previous days to make your mini quilt block. And these templates are designed to mix-and-match, so the designs on the patterns are just a jumping off point!
These bite-sized mini quilts are simple enough to make that you'll be to find time to sew them, even in the busy holiday season! The Advent Calendars and fabric bundles will ship in early November, and the daily videos will begin December 1st.
The Mini Quilt Advent will sell out. If it sells out before you order yours, make sure you add yourself to the waitlist.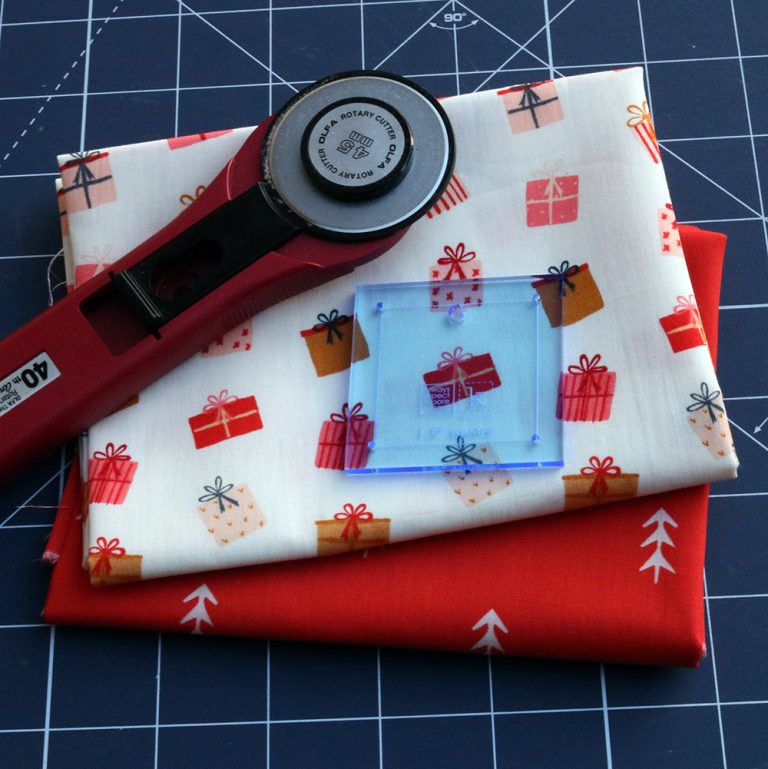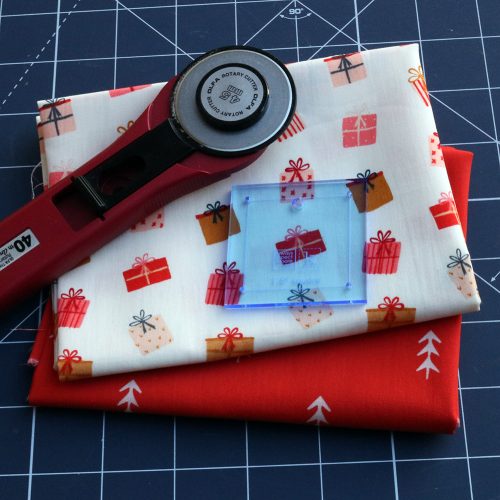 Don't wait! Head over to Katrinkles to pre-order your Mini Quilt Advent now. She also has custom Advent Calendars for Knitters and Crocheters. If you've been extra good this year, you might deserve more than one Advent calendar. Or, you might have a yarn-loving friend in need of an Advent Calendar.
Once you've secured your Advent Calendar order, head over to my shop to pre-order your fabric bundle as well. I can't wait to get your Advent Calendar to you!