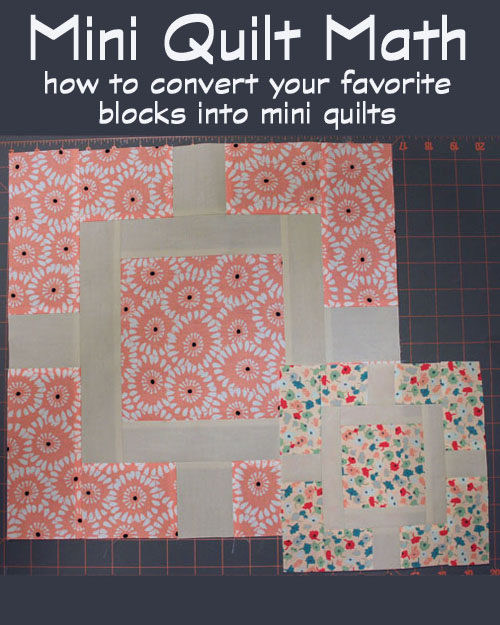 Last year, I was really cranking out quilts – at a rate of about 2 per month! Yes, that is a lot of quilting! I love making quilts, and still have a lot of UFOs, as well as quilts on my wish list. But I really don't need to make another mountain of quilts this year. To get that quilting satisfaction without all the time (and fabric!) commitment, it makes sense to make mini quilts. Several designers have started offering mini versions of their popular quilt patterns, but not every pattern is available as a mini. Instead of just crossing your fingers and hoping that your favorite patterns will be offered as mini patterns, I wrote a two-part post for Craftsy on how to use basic math to convert standard patterns into mini quilt patterns.
The first post is on basic mini quilt math. I take you through the basic steps, and at the end of the post have some tips that will help you in creating your mini.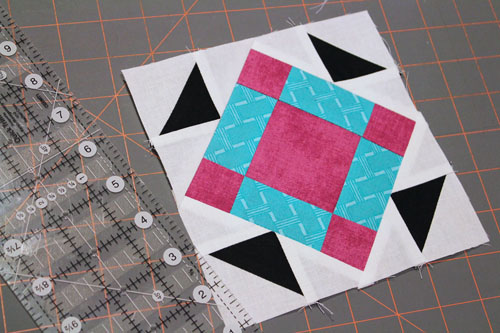 The second post is more advanced mini math – half-square triangles. It seems like they would be tricky, but if you know the "magic number" for HSTs, it is super easy to figure out how to make your mini.