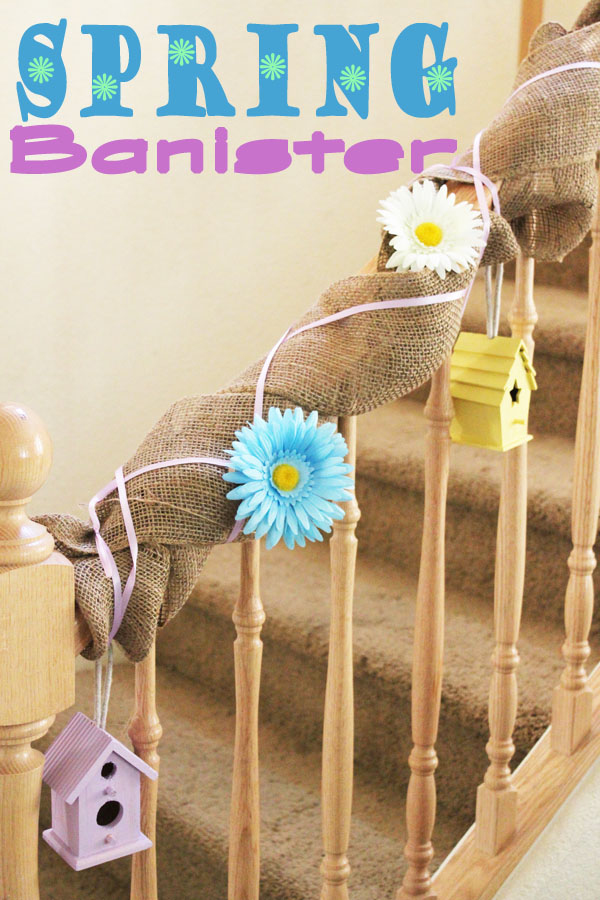 I don't have a mantel. I don't mind not having a fireplace, but not having a mantel does bug me. Especially when I see so many adorable mantels done up. My next house will need a fireplace, just so I can have a mantel. In the meantime, I've come up with some mantel substitutes. I used to use my banister to hang stockings. After we bought our china hutch, it made the perfect place to hang stockings. Though I still love banister decor.
This year, I'm having fun bringing spring into the house, so I thought that a Springy staircase would be fun! It was super simple to put together, and it adds just a little bit of color. If you pick brighter birdhouses or flowers, you could add a whole lot of color!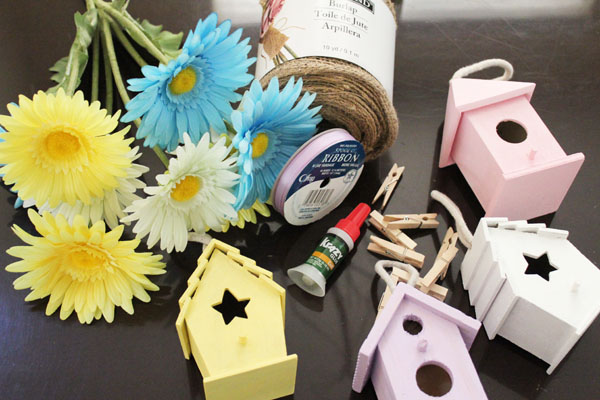 To decorate your banister like this, you need:
Wide Burlap Ribbon
Large Gerber Daises
Mini Clothespins
Krazy Glue
Mini Birdhouses – WITH LOOPS (I had mine already painted)
Ribbon
Start by prepping the daisies. I pulled them off the stems, pulled up the green bit, added a little Krazy glue, and stuck my clothespin between the petals and green.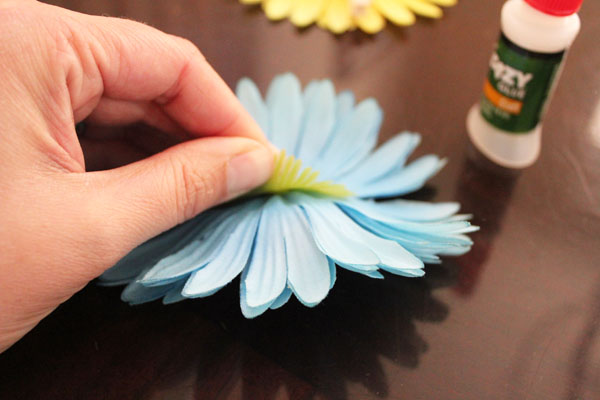 They were done in no time.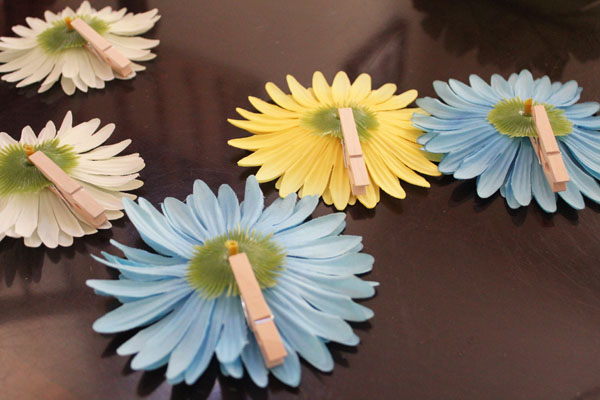 While they dried, I wrapped the bannister in burlap.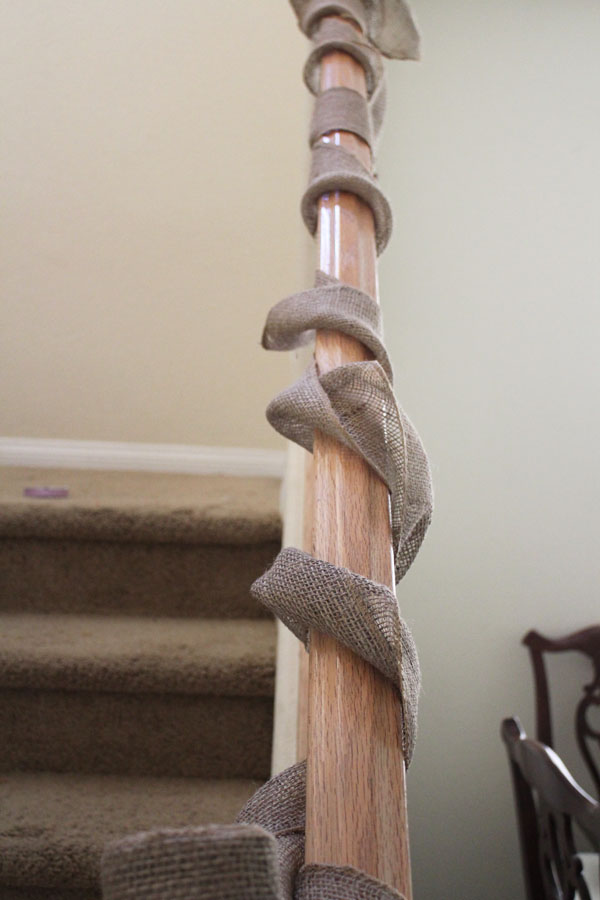 Twice. Just big loops around the railing. Nothing fancy.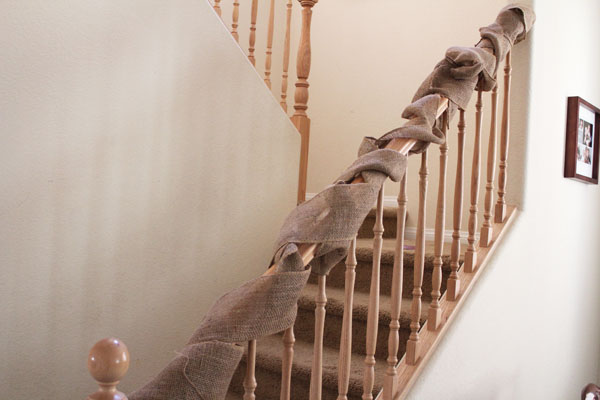 To add a little color, and tie it all together a bit, I criss-crossed ribbon down and back up the bannister.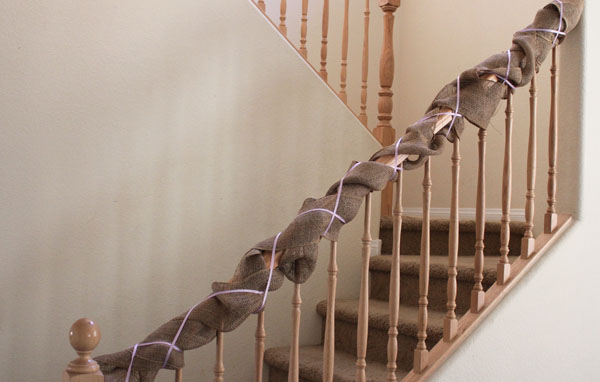 Then I tied on the birdhouses. I used about 8″ of ribbon, and just tied them on the railing, threading the ribbon through the loop at the top of the birdhouse. If your birdhouses don't have loops, glue the ribbon on.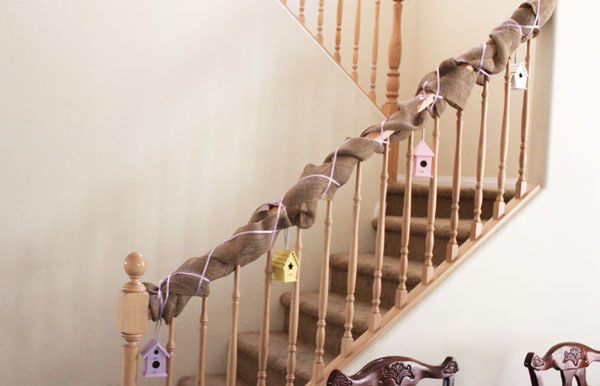 By now, my daises were dry, so I clipped them on the burlap.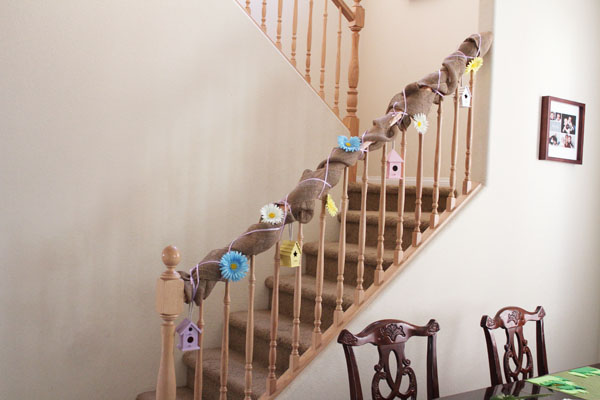 They make a great backdrop to my Easter Tree – that I haven't shared here yet!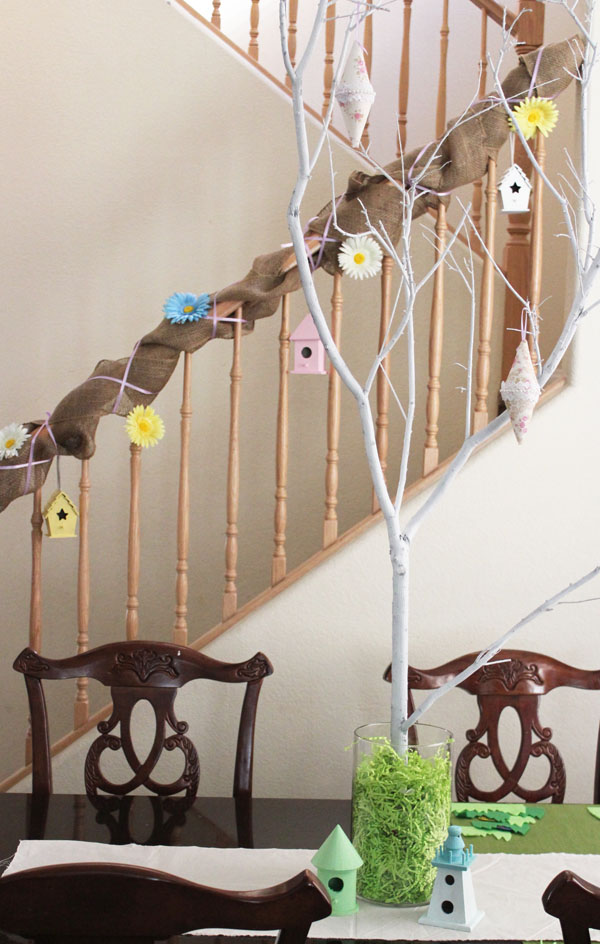 Are you having fun decorating your house for Spring?