Want a snowball fight? These no-melt snowballs are perfect for an indoor snowball fight, any time of year!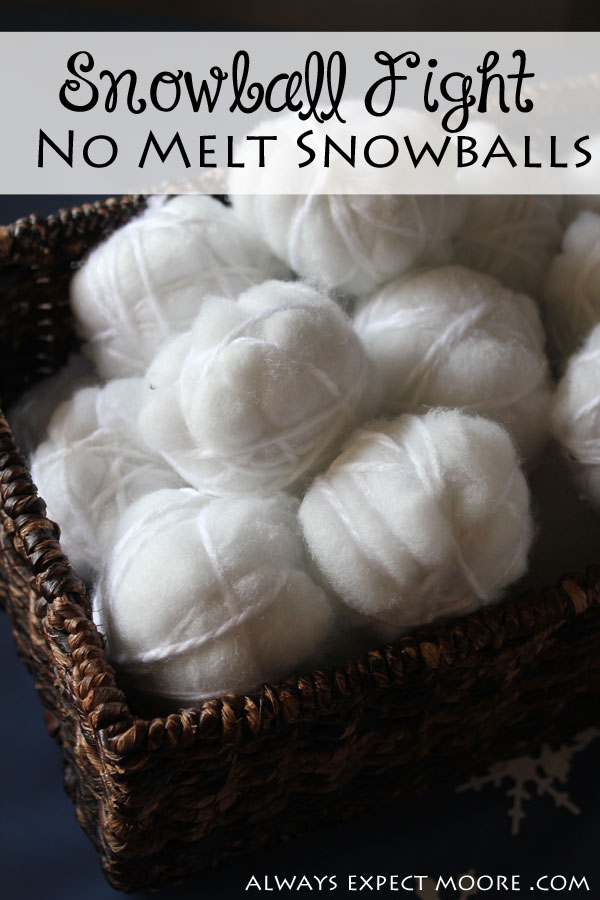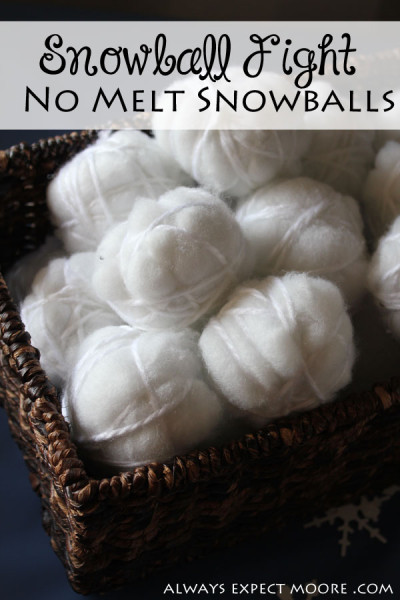 To make these snowballs, you'll need: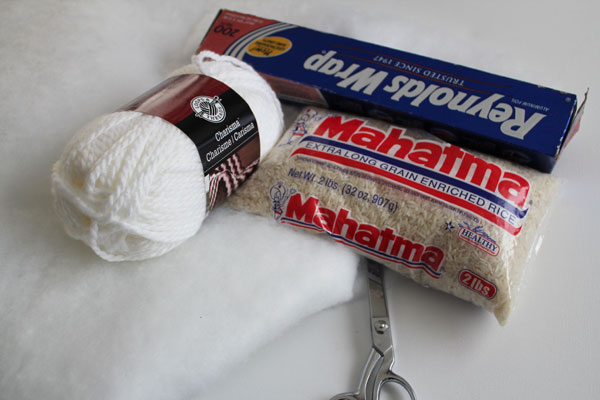 Polyfil Batting
Scissors
Yarn
Rice
Aluminum Foil
Cut squares of Aluminum foil about 6″x6″.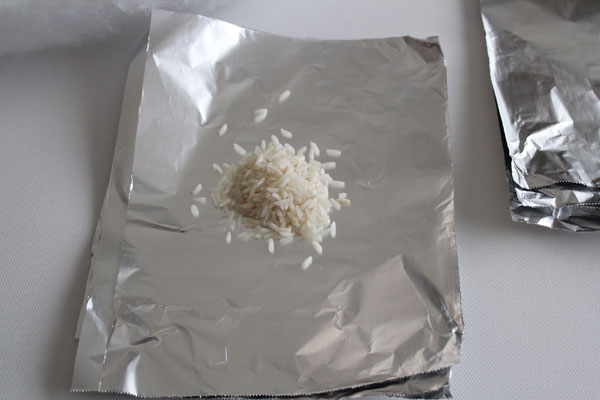 Put 1-2 tbsp in the center of each piece. Crinkle into a ball.
Place the ball onto a strip of batting.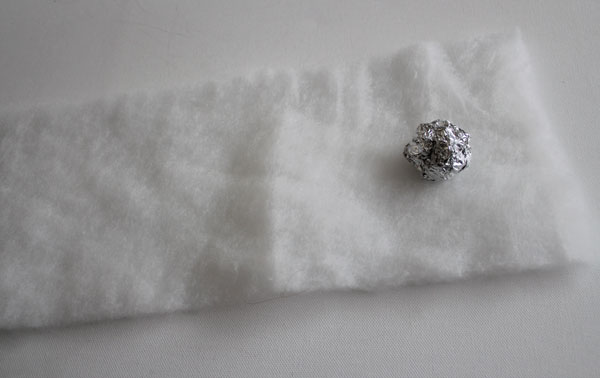 Roll up the foil in the strip of batting.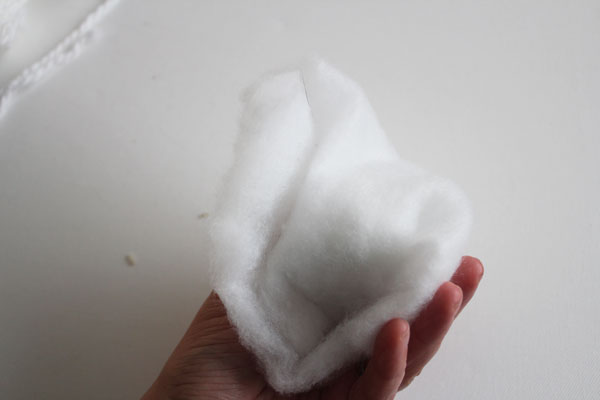 Wrap with yarn to secure.
Tie off the end, trim and tuck the ends.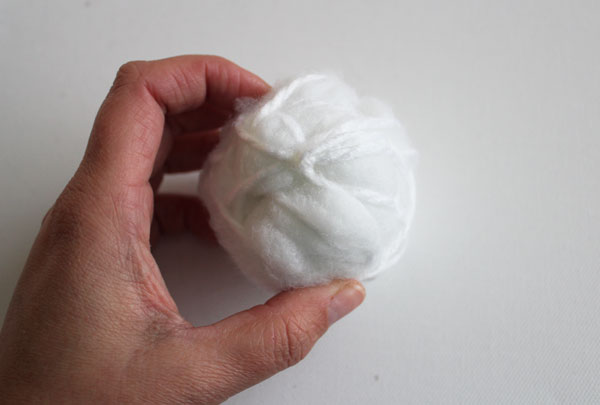 Then, snowball fight!