Over the winter break my boys and I had a snow party. A great way to celebrate the winter, any time of year!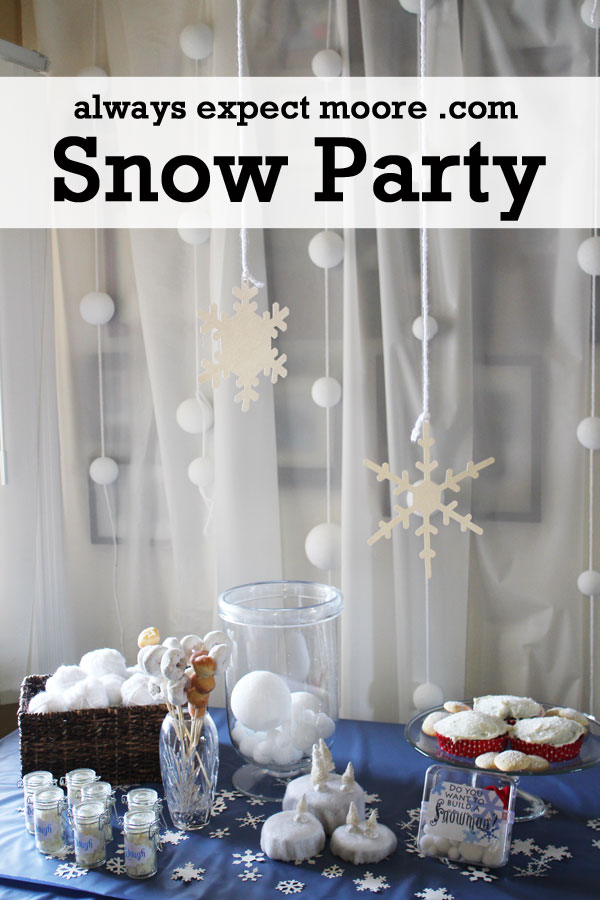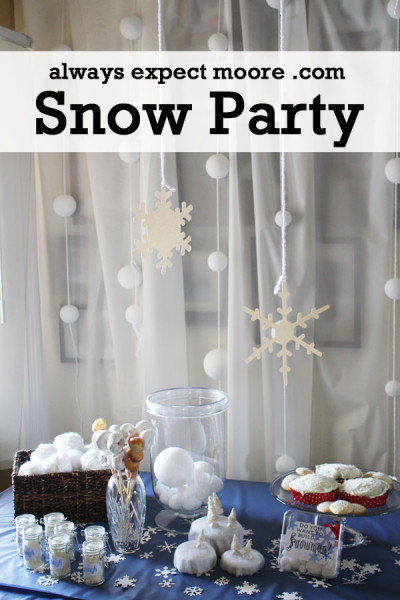 The Snow Party Included:
Snowy Decor
Food:
Donuts on Sticks
Cakes
Cookies
Activities:
Snowball Fight
LCR with Snowballs
Coffee Filter Snowflakes
Borax Snowflakes
Party Favors
Mini Snow Dough Jars
Snowy Decor
For the Snowy Decor, I put down a blue plastic tablecloth, with snowflakes I cut with the Silhouette. Here is the snowflake file I used.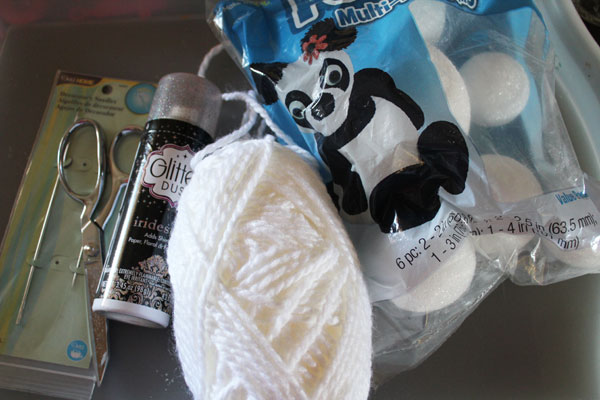 For the backdrop, I hung white plastic tablecloth, and strung styrofoam balls onto yarn using a doll needle…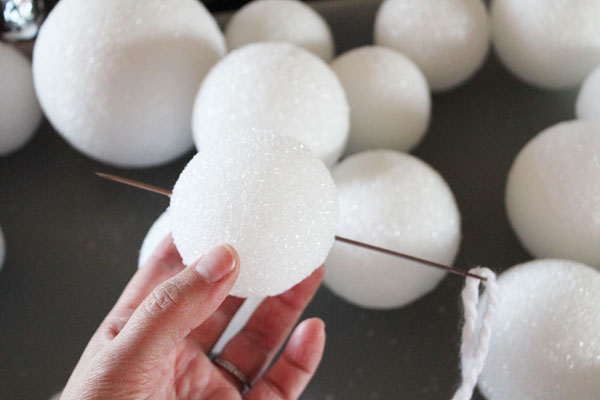 And sprayed with glitter blast.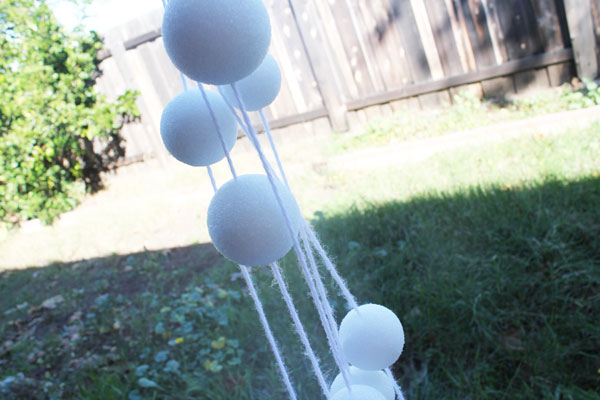 Then hung in front of the white.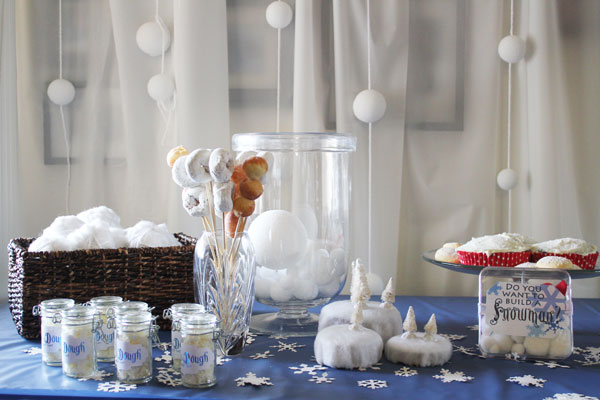 I also hung these large snowflakes cut with the silhouette from the ceiling.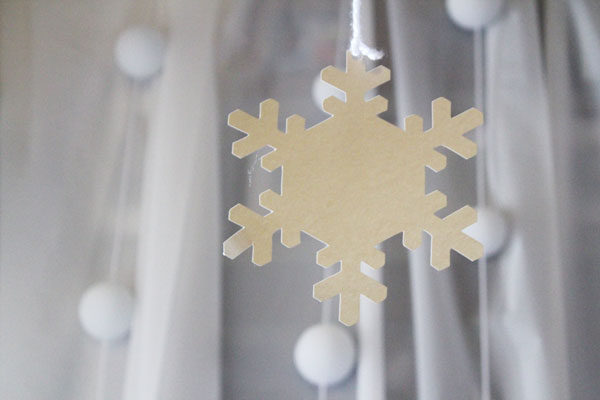 Snow Party Food
For the food, I picked out some white treats. Just simple and sugary.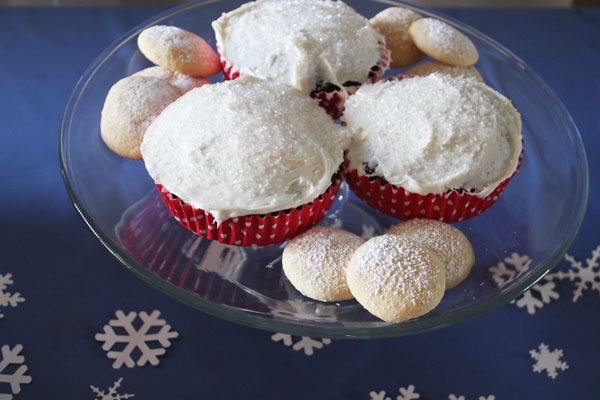 I also skewered donuts and donut holes onto bamboo skewers and put them in a vase – food that doubles as decor!
Snow Party Activities
We had a snowball fight with our no-melt snowballs.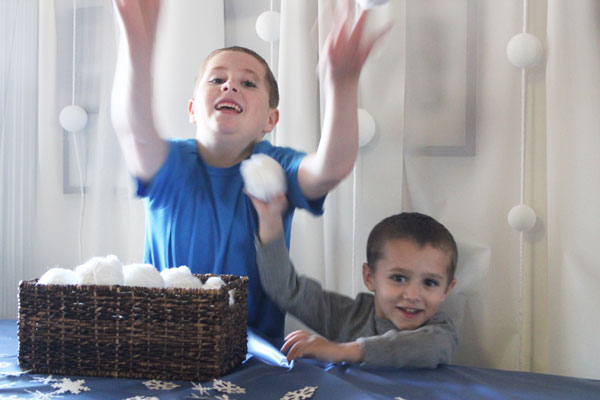 And played Left, Center, Right (a dice game – find it at Target in the games section), using pom poms as chips.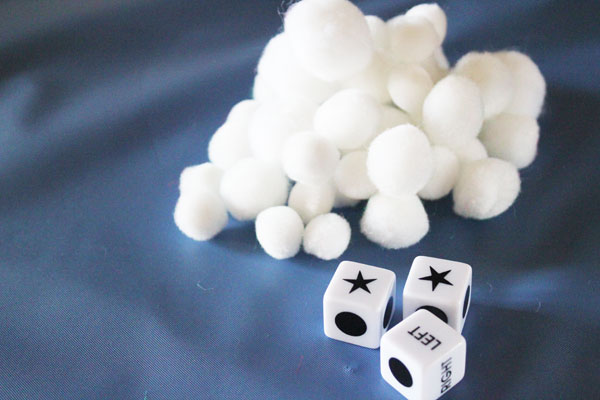 We played for about 30 minutes, and the kids loved it! My 3 year old had no problem understanding how the game worked – and even ended up winning!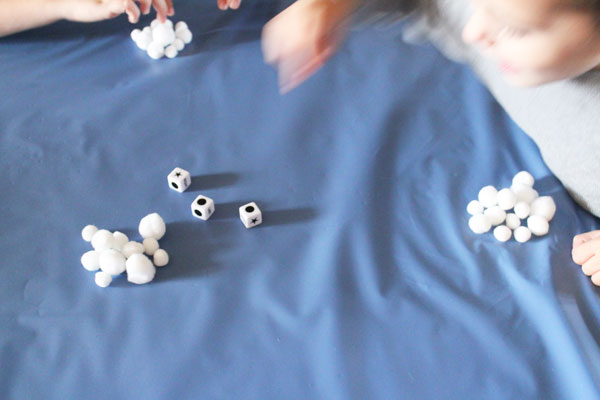 Coffee Filter snowflakes are simple to make, and cost almost nothing. You just need scissors and coffee filters.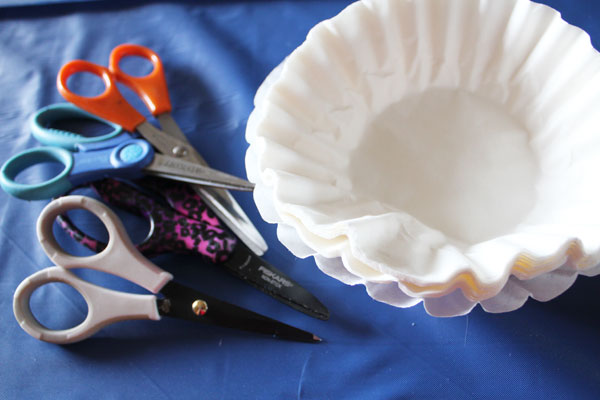 Fold the filter in half, then in thirds.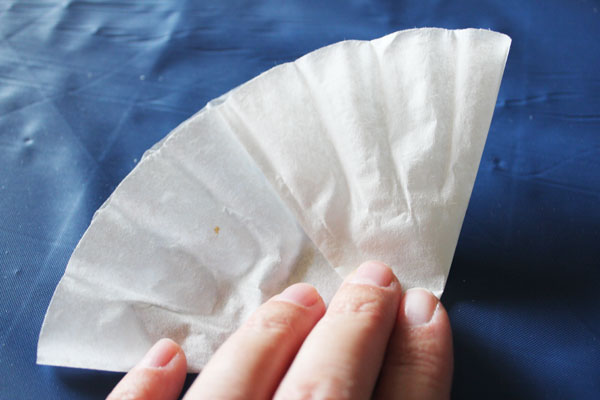 Then cut away. The more cuts, the prettier your snowflake will be.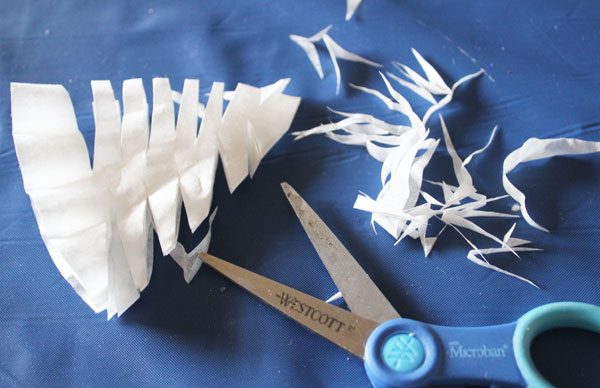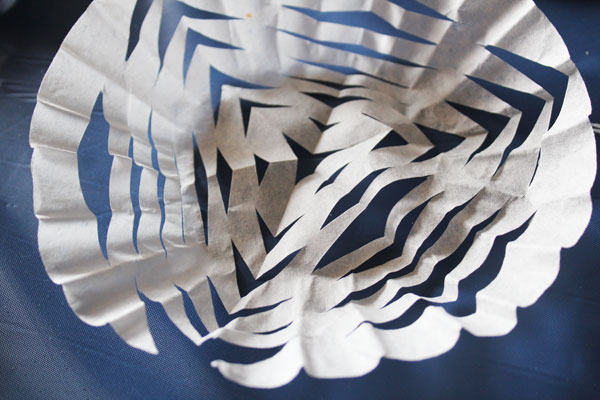 Making Borax snowflakes was lots of fun.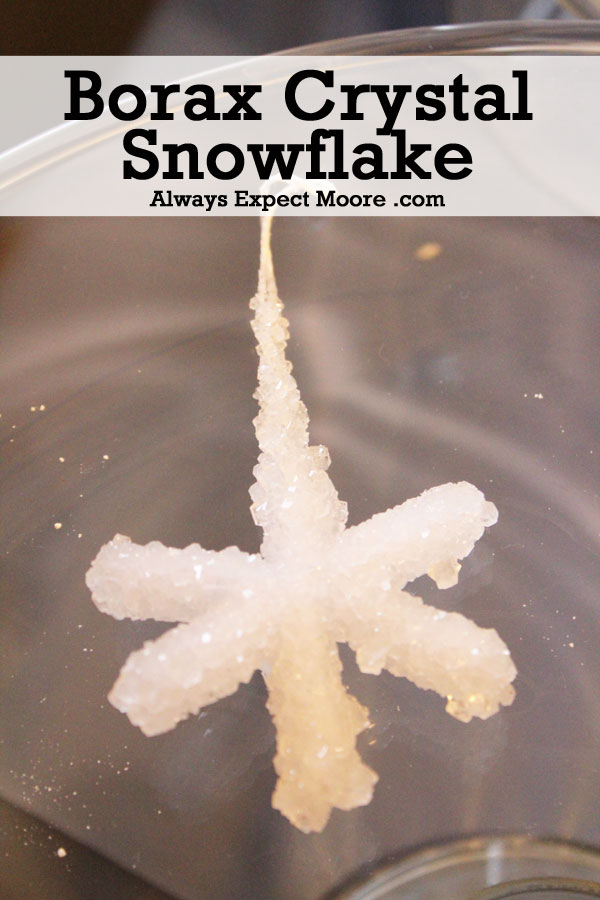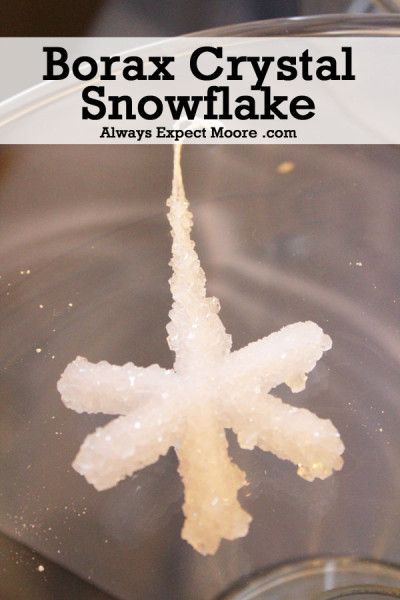 You'll need: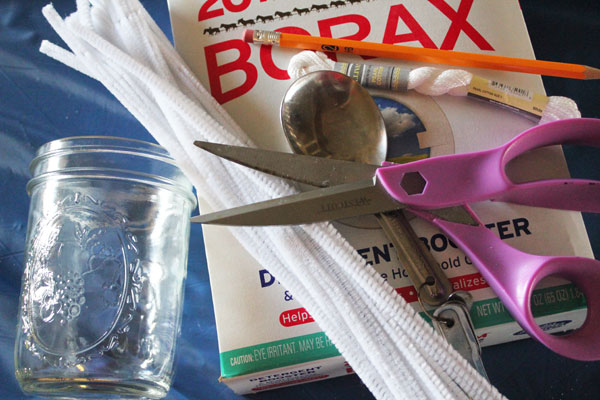 Mason Jar
Borax
Scissors
White Pipecleaners
Measuring Spoons
Pencil
String
Boiling Water
Cut the pipecleaner into 3 sections. Make sure the sections are shorter than the diameter of the jar.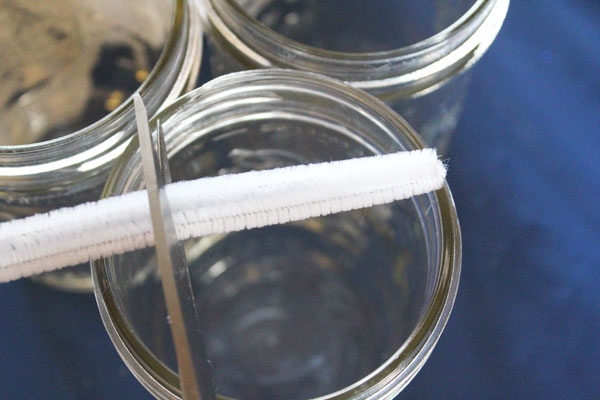 Twist together to make the snowflake. Tie a string to the top.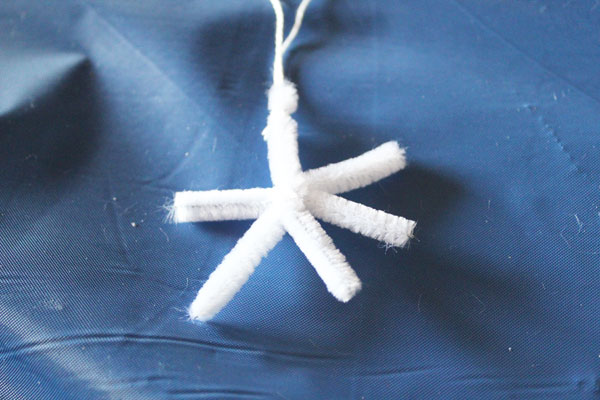 Measure 3 Tablespoons of Borax into the jar, then fill with boiling water (kids don't get to help with this part!). Stir with the pencil, then hang the pipecleaner snowflake in the jar. Allow to sit overnight.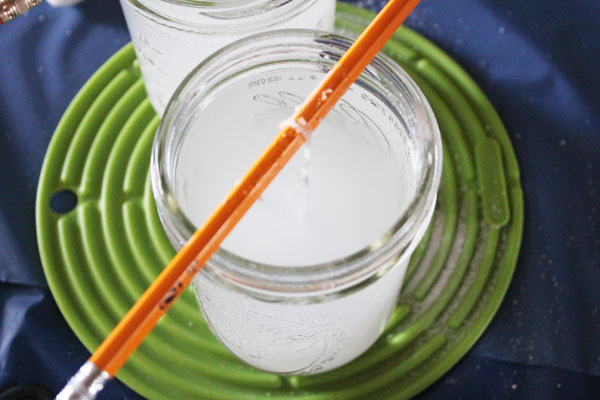 The next day, you'll have gorgeous crystals!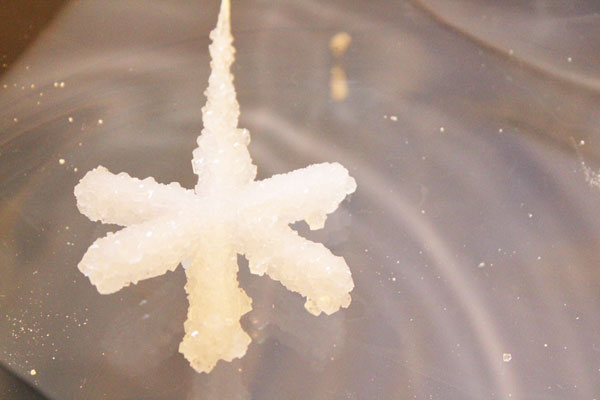 And, of course, we needed snowy favors, so I made snow dough.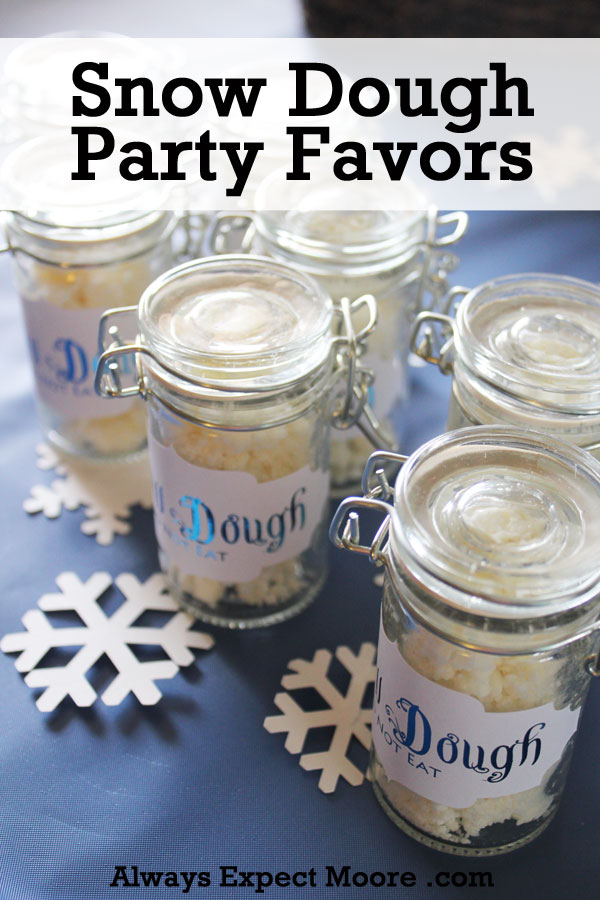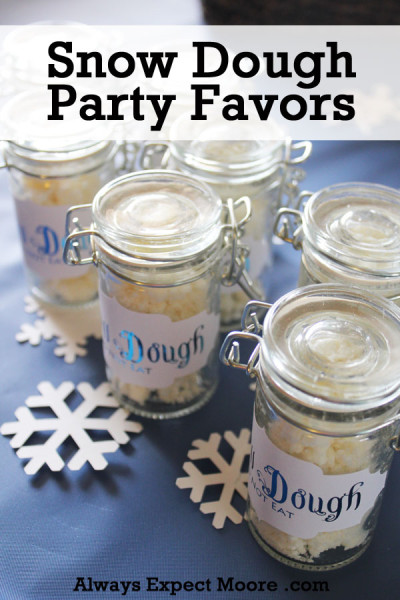 You'll need:
2 cups Cornstarch
1/2 cup iridescent Glitter
1/3 cup Vegetable Oil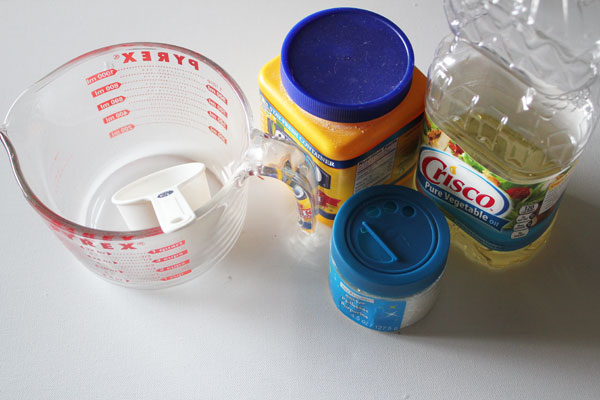 Mix ingredients.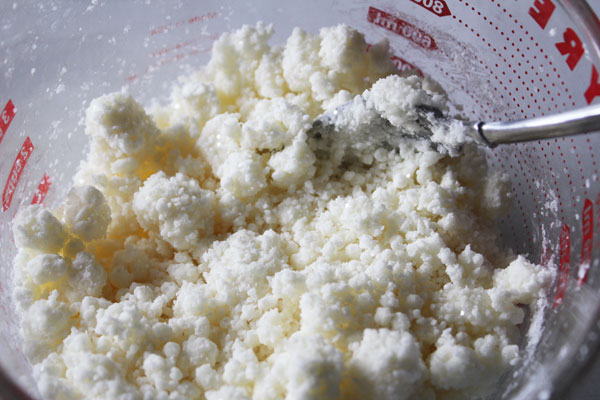 Put the snow dough into jars.
I used mini jars I found in the wedding section of the craft store.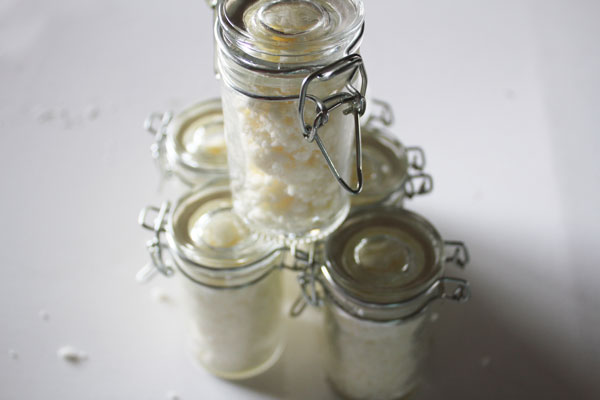 I foiled the snow dough labels. Here is the printable snow dough label file I used, printed on a laser printer onto OL1762 from Online Labels .com.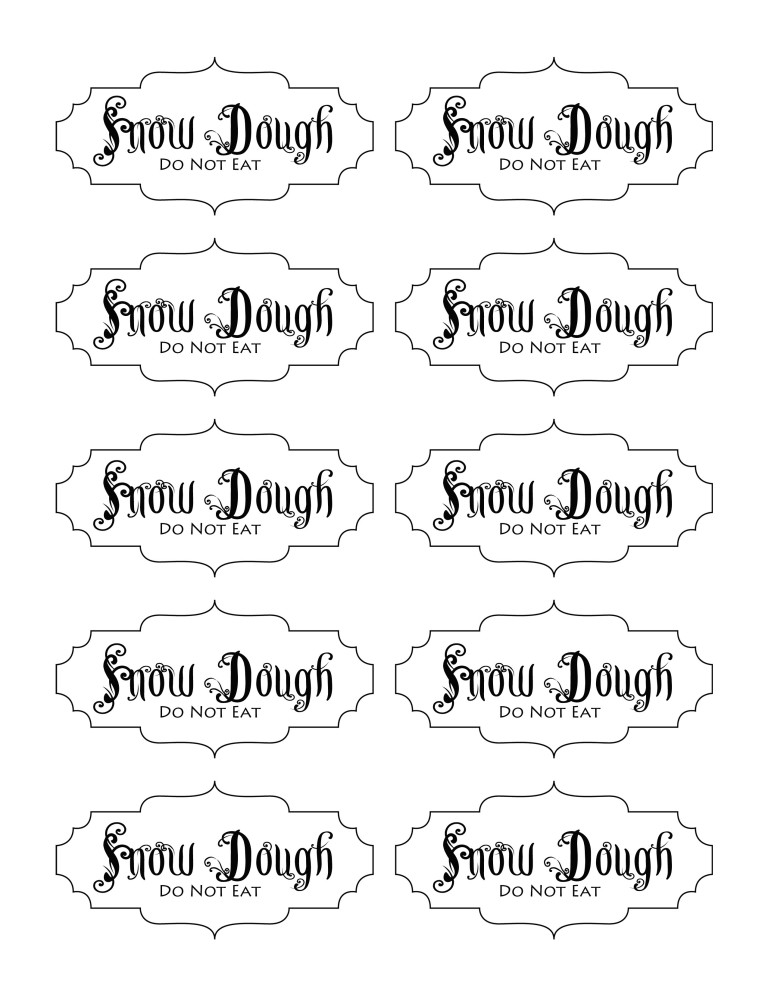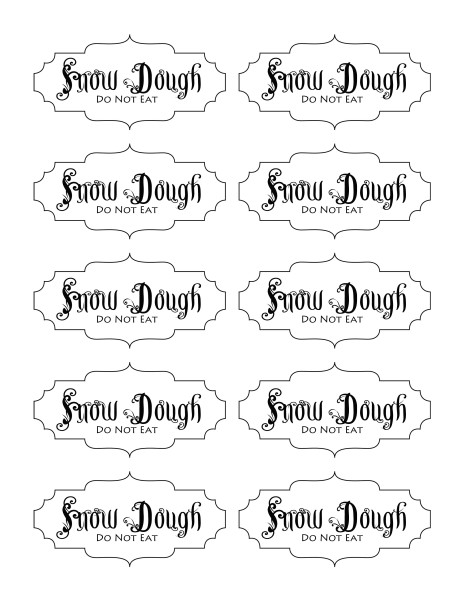 I then used a laminator and Thermoweb Decofoil (in blue) to foil the labels.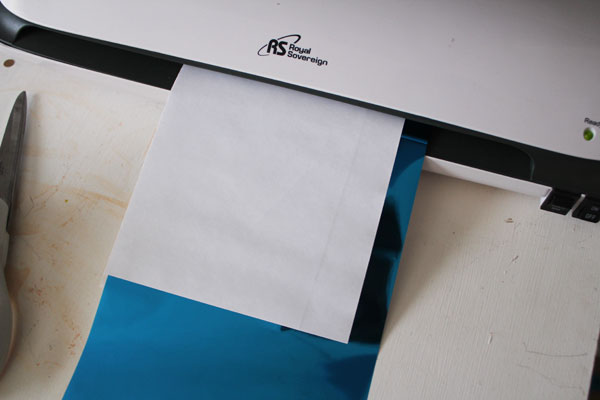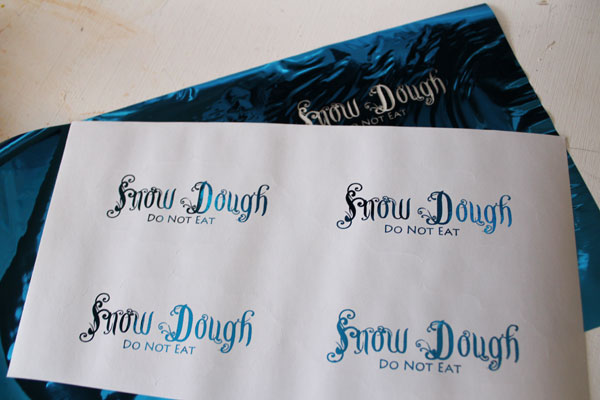 It adds the perfect touch!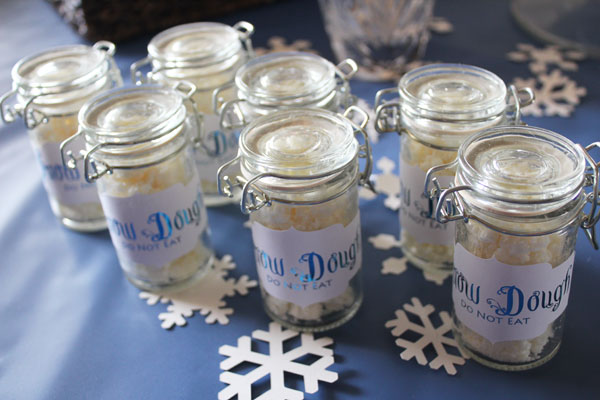 The party didn't take too long to put together, and the kids loved it! They'll be asking for a snow party every winter!