It is here! Riley Blake Fabric Fest!! Four days of hanging out with other quilters, sewing, teaching, learning… and shopping! Oh… the fabric!
I don't have much time, but thought I'd share with you a few of my impressions from the first day… no classes, just registration, shopping, and chatting with other quilters…
This is what it looked like when the doors opened onto Fabric Fest. All the ladies looking forward to the fabric awesomeness behind the doors…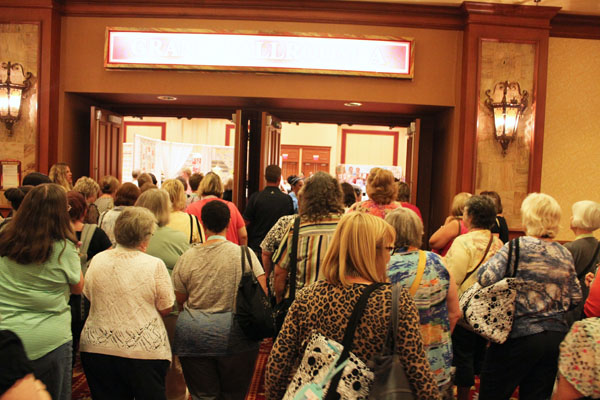 Riley Blake and Quiltique did a great job of setting up all the displays and the fabric…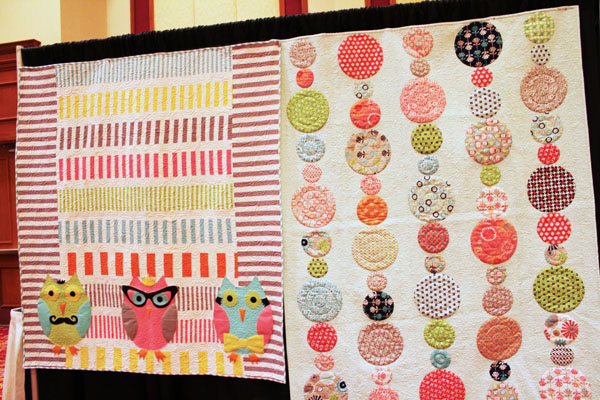 I love all the seasonal fabrics – Halloween, Christmas… yay!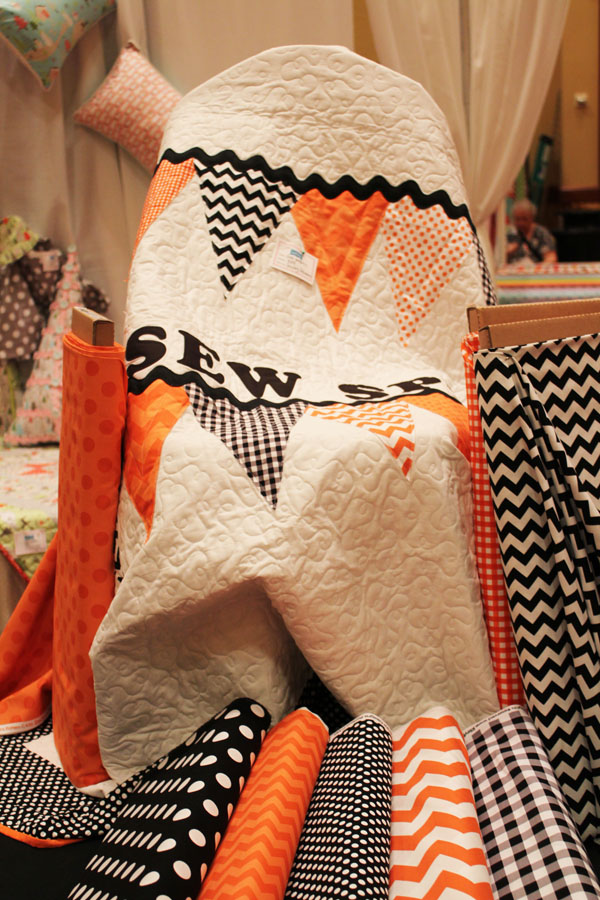 I've got a quilt at the quilter right now that I made with Dresdens… I love this colorful version (and I can't wait to share mine with you next week!)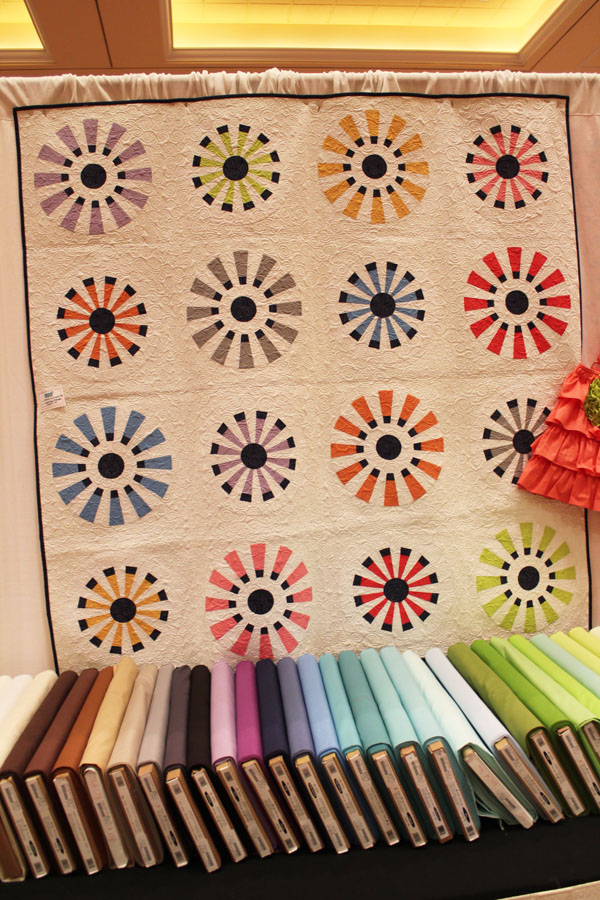 Pinwheels go very modern, and very colorful in this quilt.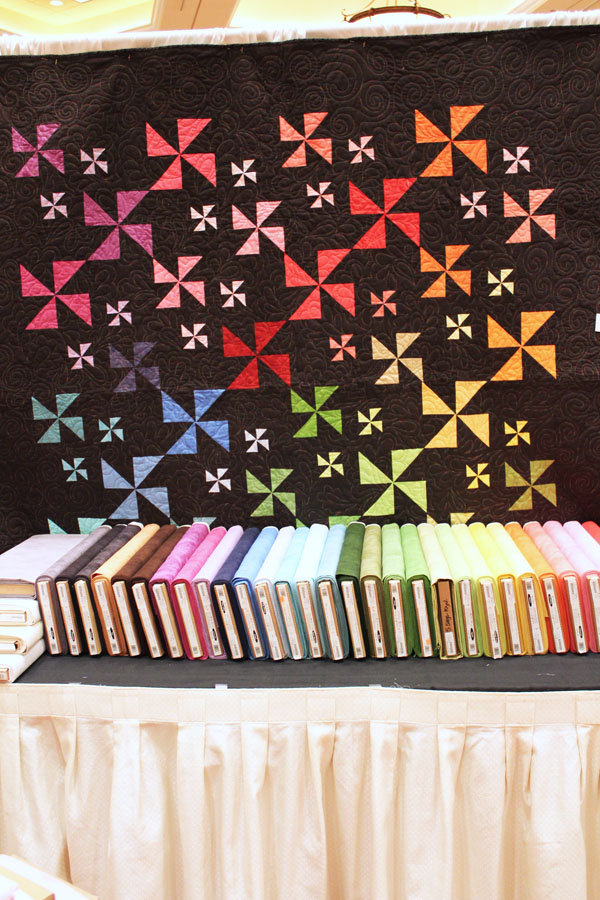 I always have hexies on the brain lately, and I love what adding a chevron print did for these hexagons!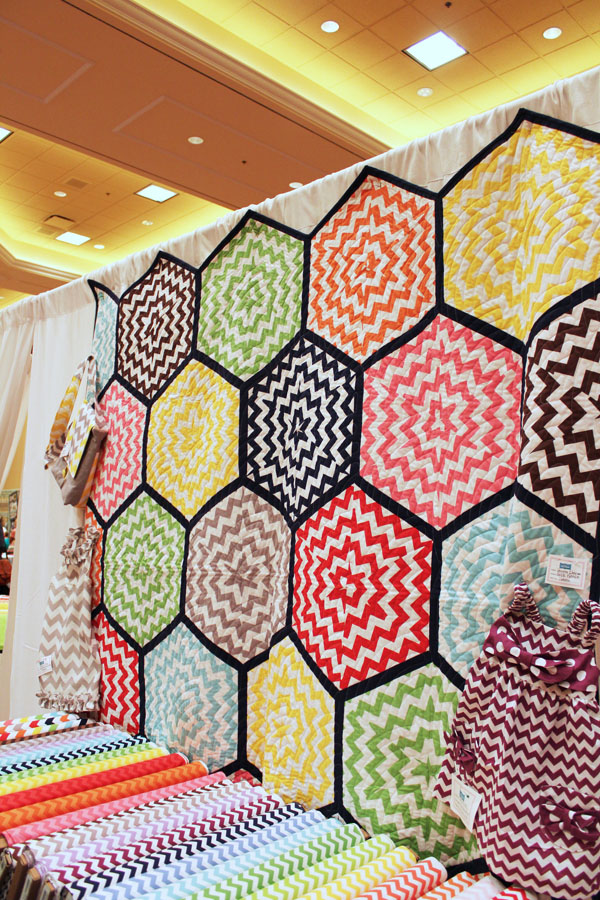 More coming soon… I promise!