If you're looking for a fun and unique Halloween decor piece, look no further than this Spider Web Table Topper. While the lace-like technique used to put these pieces together is perfect for some spooky fun, it will work perfectly in seasonal decor of all kinds – just change out the thread color for a completely different look!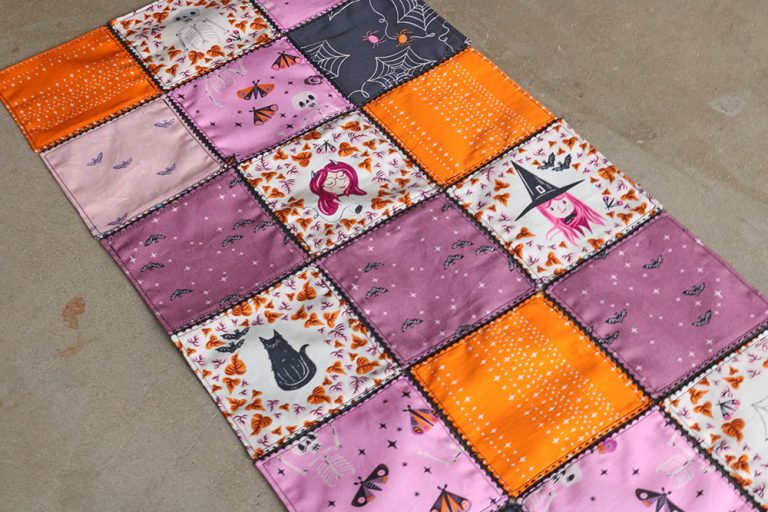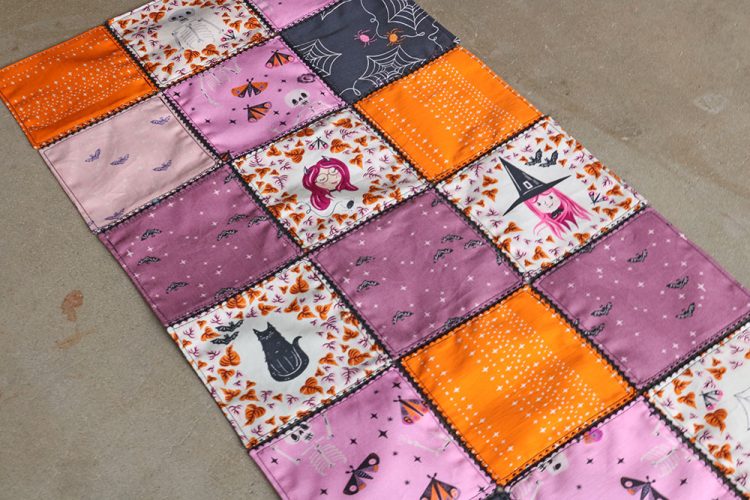 You can watch this short video below to see how it works. I've also included written instructions below to outline the steps.
Start by cutting 4 1/2″ x 4 1/2″ squares from Halloween fabrics. I used Spooky and Sweeter by Art Gallery Fabrics, and cut a total of 48 squares. You can cut more squares for a bigger table topper, and you can cut your squares bigger if you like. This project is completely customizable.
Pair up the squares, right-sides-together. Stitch around all 4 sides, leaving a 2″ gap on one side.
Clip the corners. Turn right side out. Use a turning tool to poke out the corners so that they are crisp.
Press flat. Top stitch all the way around the edge of the square, locking your stitches when you meet up with the beginning point.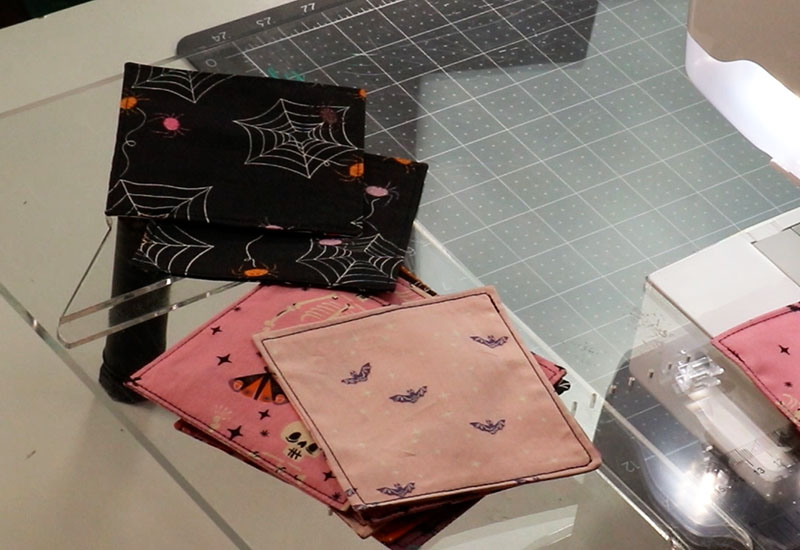 Install the 5mm Bridging Plate onto your Baby Lock machine. It is as easy as removing the Bobbin Plate and replacing it with the Bridging Plate.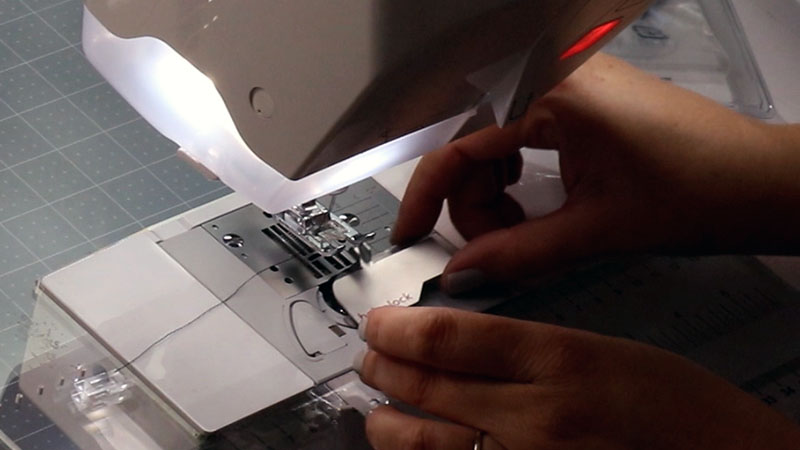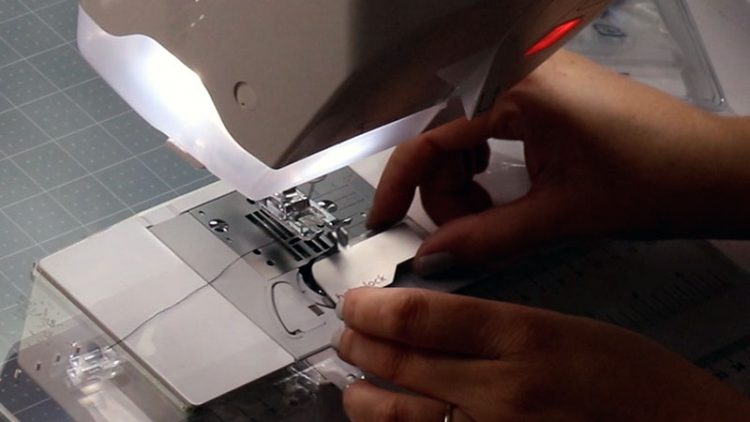 Thread your machine like you normally would. Select a decorative stitch (I chose 3-11) and set the width to 7mm so that it is wider than the 5mm Bridging Plate.
Switch to your N foot. Place one square on either side of the Bridging Plate, and carefully feed under the needle. Keep an eye on the spacing under the needle to make sure that it is catching both sides with each stitch.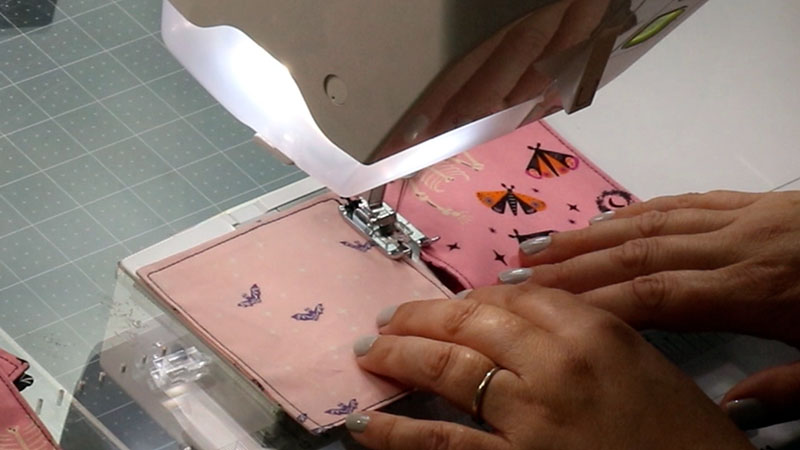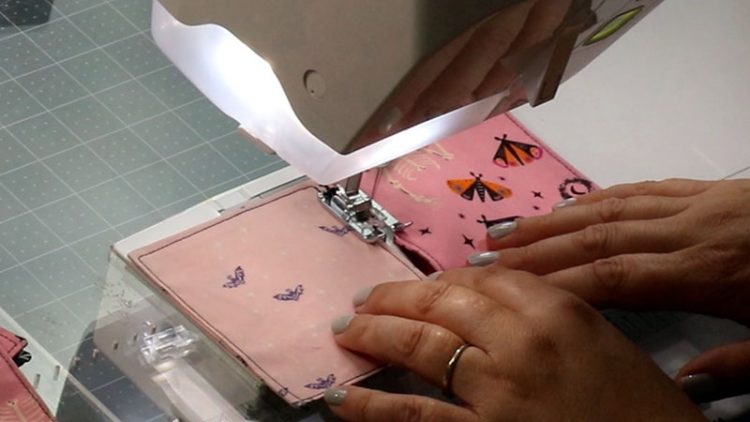 Continue, making 8 rows of 3.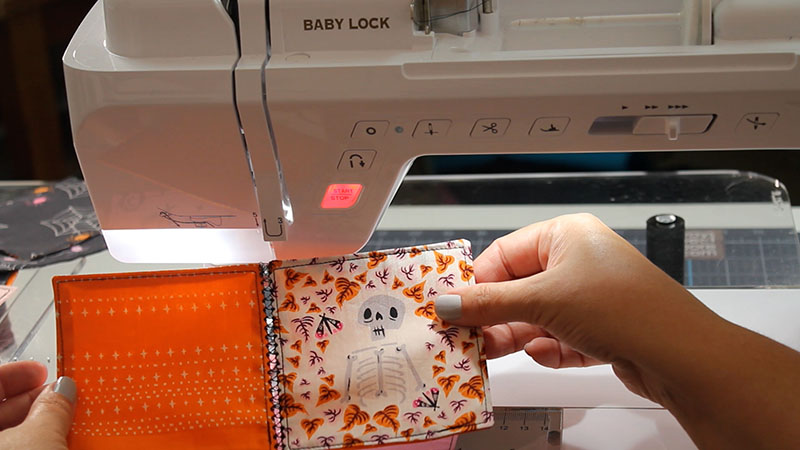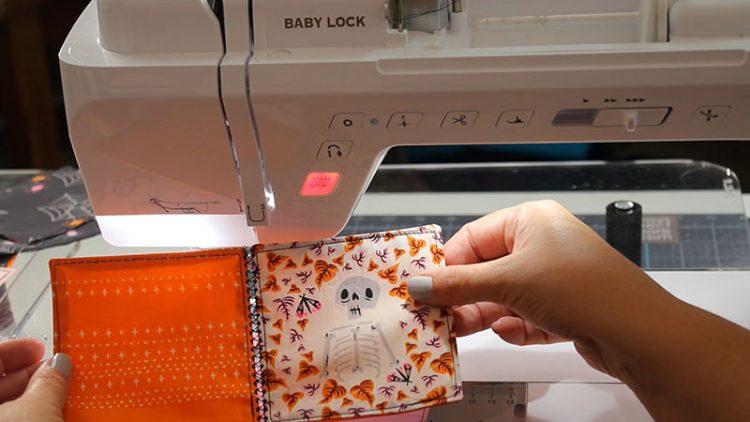 Stitch the rows together in the same manner to make the completed table topper. When you get to the gap, lift up your presser foot, advance the project forward under the presser foot, and then continue.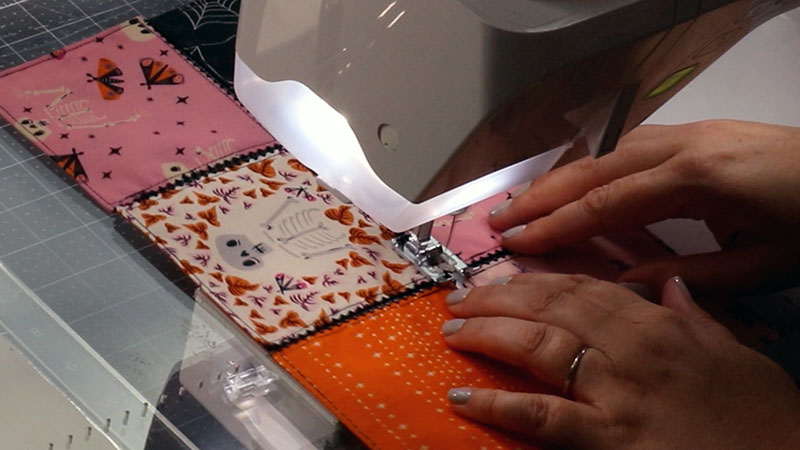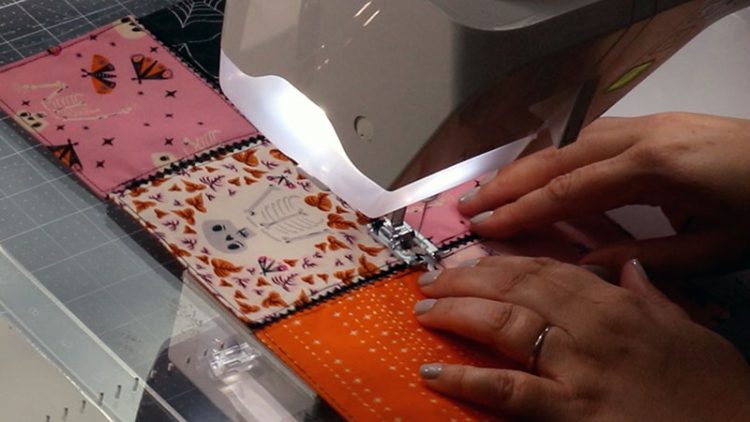 That's it! The table topper looks upscale but it is easy enough for a beginner to make. The secret (as always) is having the right tools!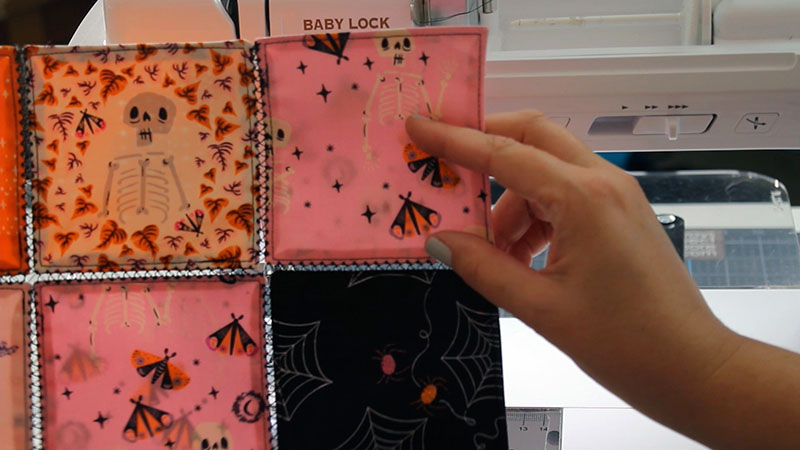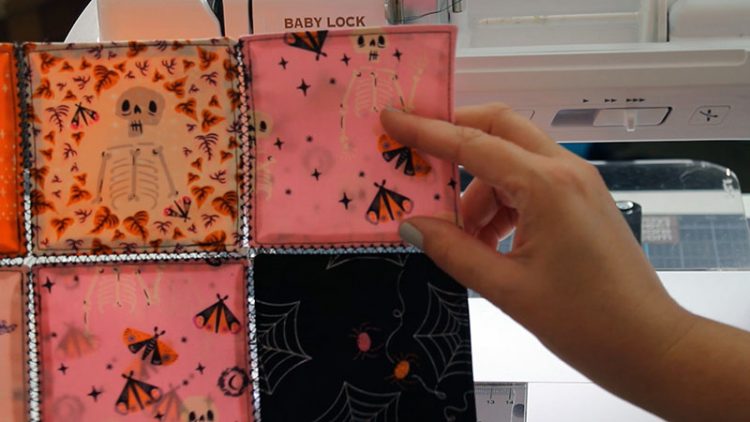 I stitched up this whole project on my Baby Lock Aria. If you'd like to learn more about the Baby Lock Aria or find a local dealer that carries the Baby Lock Aria, check out the Baby Lock website. You can also ask your dealer about getting bridging plates for your machine.