We just celebrated my son's very first last day of summer. He officially starts school on Monday, but with events going on this weekend, this was his true last day of "freedom" before he starts Kindergarten.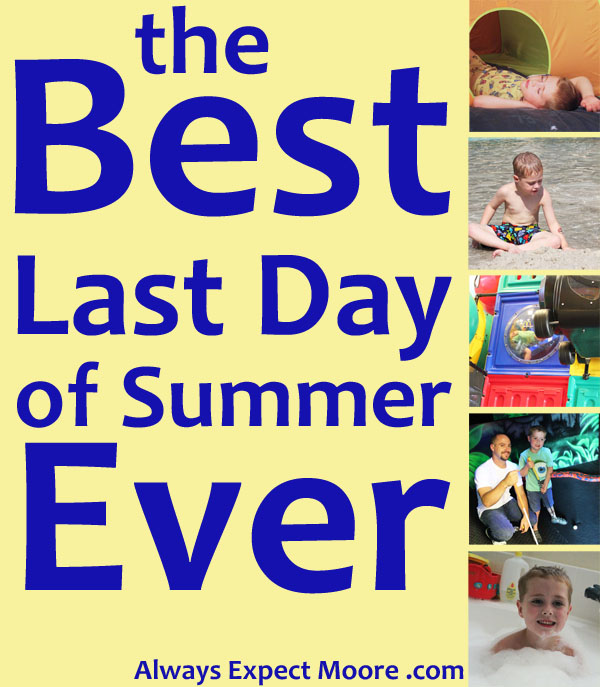 I thought that this was a fun milestone, and that celebrating the last day of summer in a blow-out fashion would be fun for the whole family. So I planned a day of fun, out-of-the-house activities for us to do. If you follow me on Instagram, you might have seen some of the fun we were up to. I used the hashtag #FirstLastDayofSummer to keep track of all the photos.
We actually started the day off the night before. We set up the kiddie tent in L's room so that he could spend the night in the tent. He's been wanting to sleep in a tent all summer, so what better time to let him sleep in a tent than on the last day of Summer? This way, he got to wake up on his last day of summer in a tent!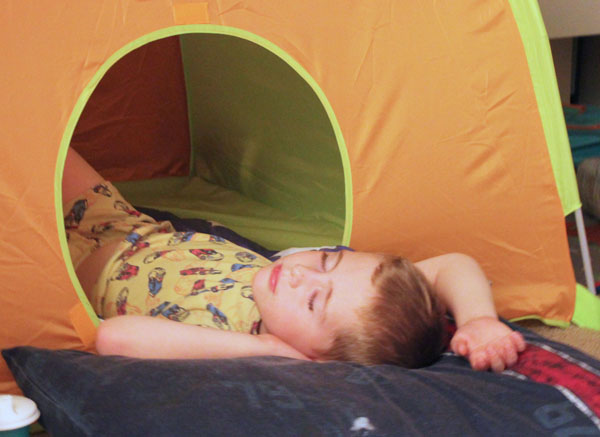 We got in the car. There was a fair amount of driving, so I let L watch movies in the car as we drove around town. I don't usually pull out the movies unless we're on a long trip, so this was a special treat.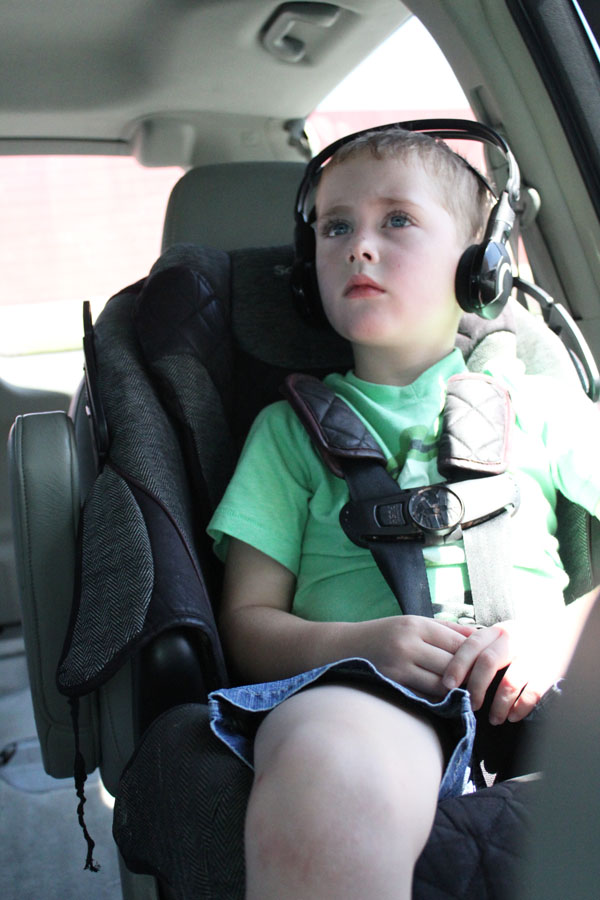 We headed to our favorite pool. We call it "the Beach Pool" because it has a beach inlet on one side. Great for my youngest, because he can walk right in and play. And they both love the sand.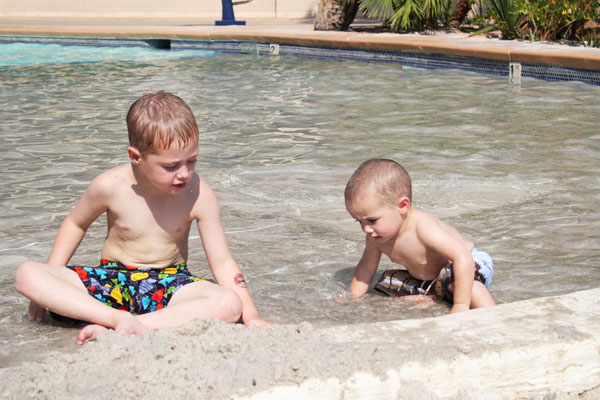 After spending the whole morning at the pool, we grabbed lunch at McDonald's. Like most kids, my son has a passion for chicken nuggets. This was not the McDonald's close to our house, this one has a different playground that L caught a glimpse of through the windows one day and had asked to go. I had put it on our "someday" list, and this was the perfect day to go.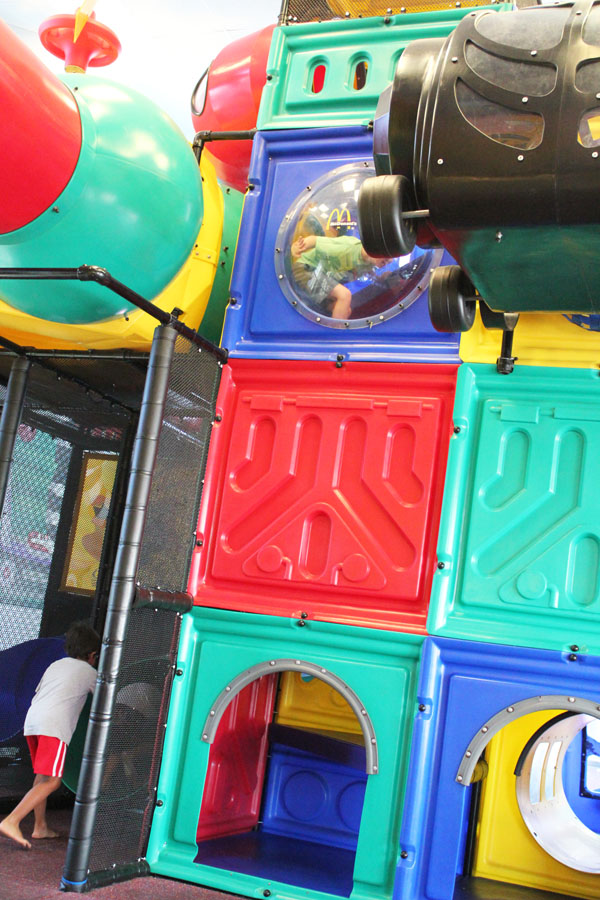 Dad got off work right as we were finishing lunch, so we met up with him at mini golf. I got some work done on my phone (yay for smartphones!) while the big boys played a round of golf.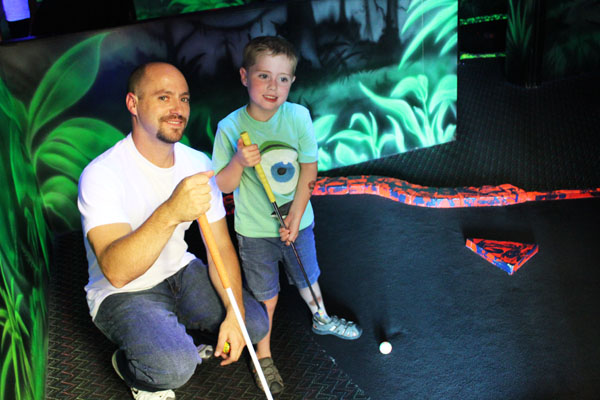 The baby was asleep at this point (a big day at the pool will do that), so the boys hung out in the arcade for a little while.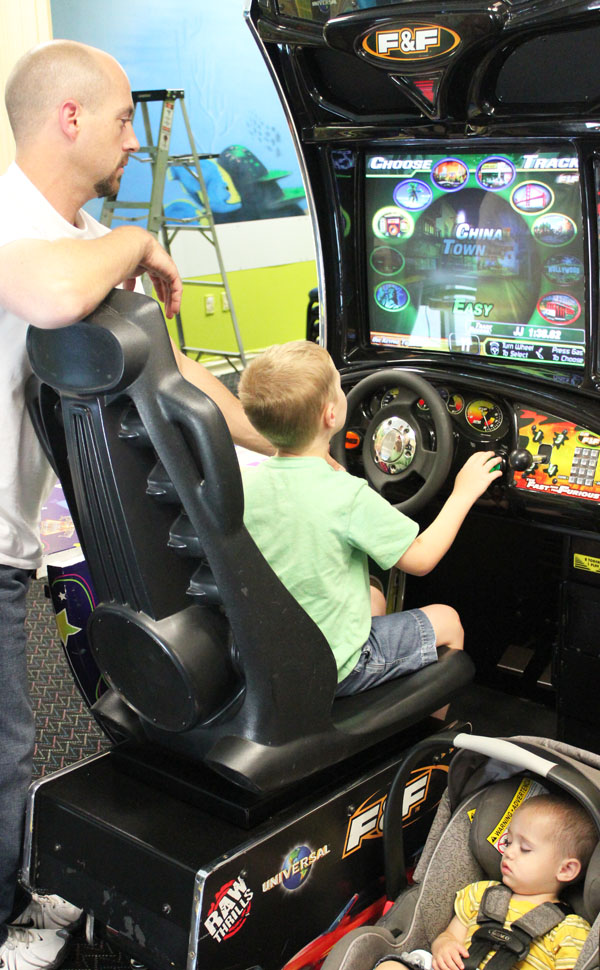 Then, of course, we had to pick prizes. This was the hardest part. So many choices (and only so many tickets)!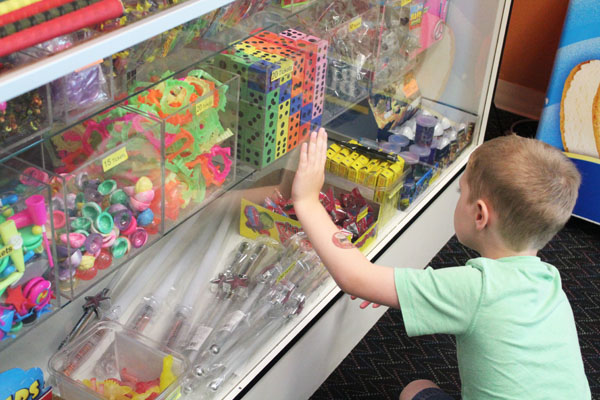 We went by the bookstore so that L could pick a new book, and then went to the grocery store to grab a much-needed item for our next step in our blow-out last day of summer. While at the grocery store, we grabbed donuts. Yum!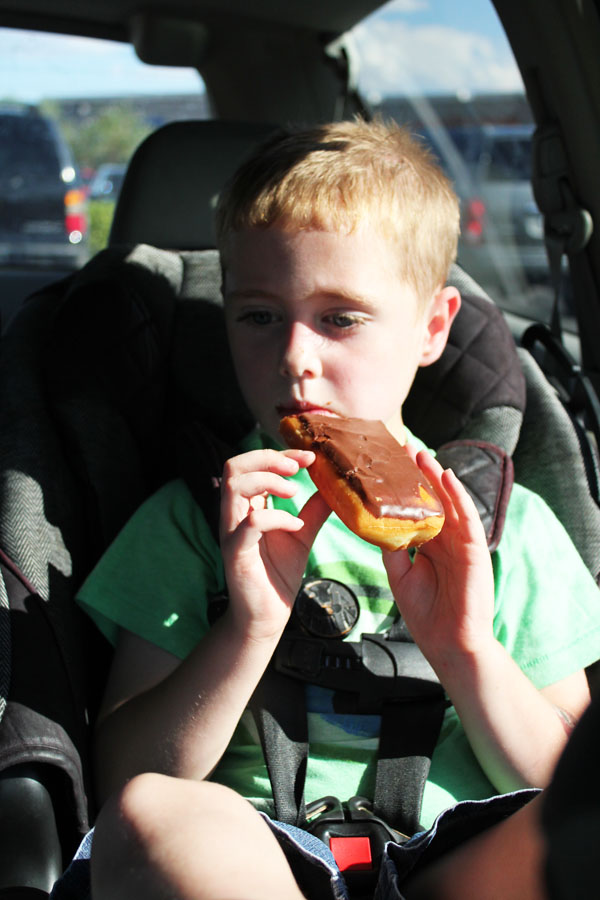 We went home and filled the bath with as many bubbles as we could manage! Bubble baths are more fun when they are EXTREME bubble baths!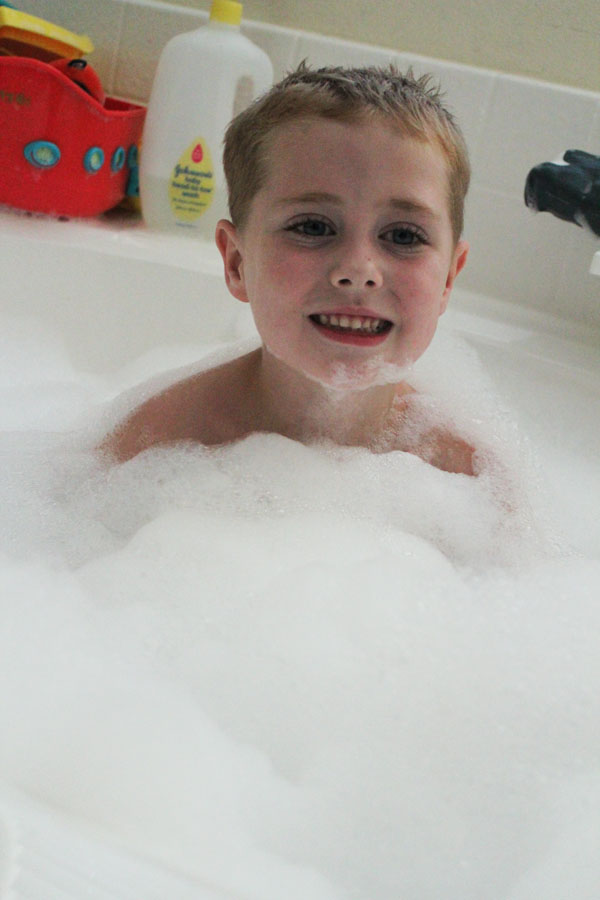 We had L's favorite dinner (Orange Chicken and Garlic Bread), and then sat down for popcorn and a movie. L was asleep before the movie ended… it was a great day!
I'm looking forward to celebrating the last day of summer every year… hopefully we'll find some new things to add into the mix, but I'm sure that several of the things we did yesterday will stay part of the tradition.