Several years ago, I created a block of the Month Quilt for FaveQuilts. I put together a series of 12 blocks, and flew to their offices in Chicago to film the videos to go along with the series. To do this, I made the quilt for the series, and made what are called "step outs" of each quilt block. These are partially-completed versions of the block so that I'm not spending the whole time in the studio stitching seams that will not be in the finished video. But, it meant that I had a whole lot of partially-completed quilt blocks when I went home.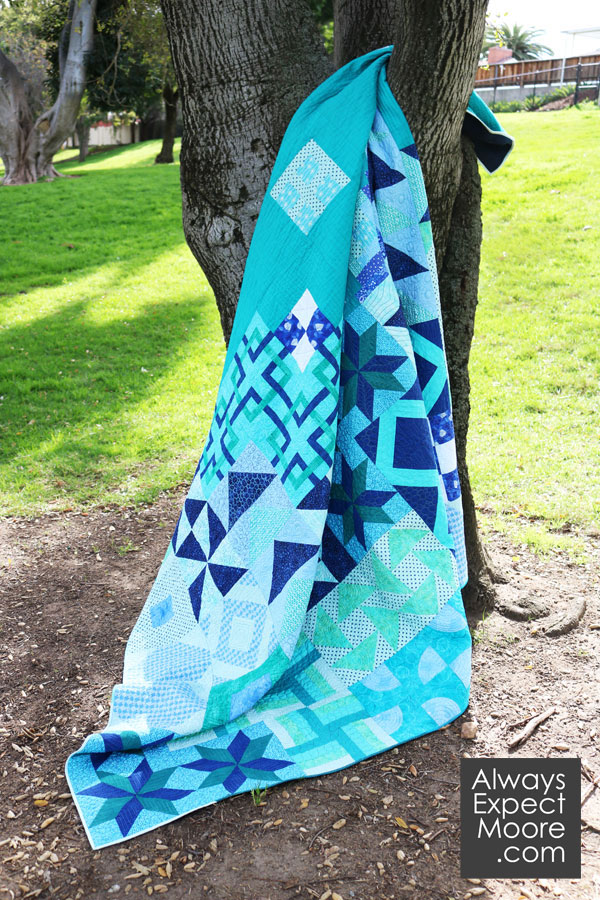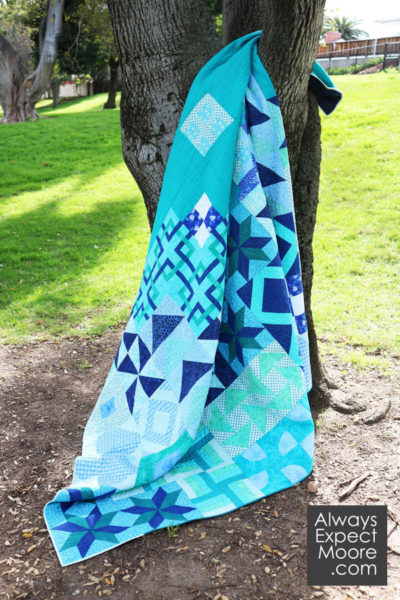 It was always my intention to stitch these blocks together to make a quilt for my bed. In our room, my husband and I have a California King sized bed. I had yet to make a quilt for this bed, and thought that having so many partially completed blocks that went well together would be a great start.
The blocks sat in a box in my closet. A great start still needs momentum to become a great finish.
Finally, over the summer of 2018, I pulled out the blocks to make them into a quilt for our anniversary (August 26th). I bought the background and backing fabric I'd need, finished up the partially completed blocks, used the leftovers and scraps to make even more blocks, and planned the layout.
Once the top was finished, I needed to quilt it. I really wanted to quilt it myself. While I could rent time on a local longarm to quilt it, I love quilting on my domestic sewing machine. So that is what I did. After 2 days of quilting, I had barely made a dent. On our anniversary, I showed my husband the partially-completed quilt with the quilt label already stitched into the backing.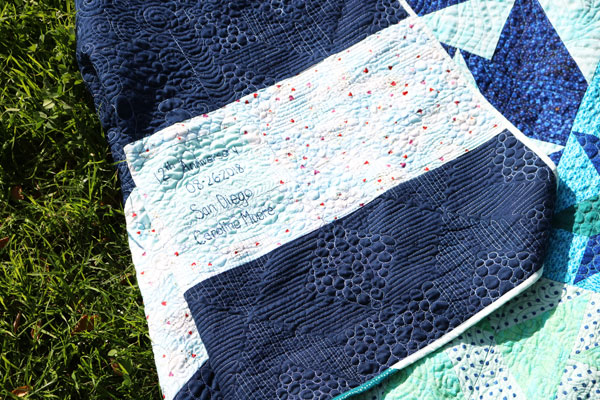 After that, I had to put the quilt aside. I had other projects with deadlines that needed to get done.
But I really wanted to finish the bed quilt. So, the week between Christmas and the New Year, I pulled the quilt out again. I got it quilted, squared up, and bound, finishing the last binding stitches in the last hour of 2018. I was able to put the quilt on our bed, and wake up under it in the new year.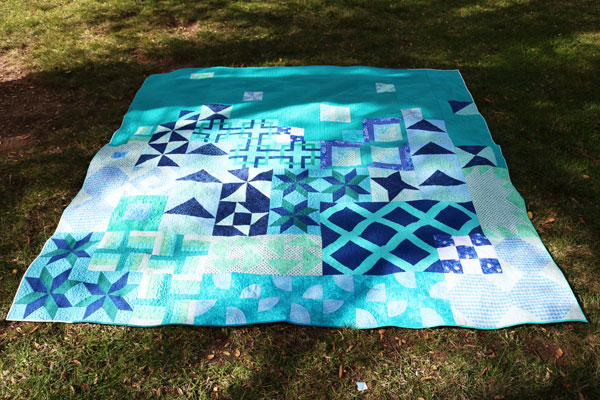 It was still a few weeks before I was able to take it out to the park to get photos of the full quilt to share. Forgive the cat hair on the quilt, she's loving it as much as we are.
And when you look at how densely I quilted it, you'll understand why it took me so long to finish.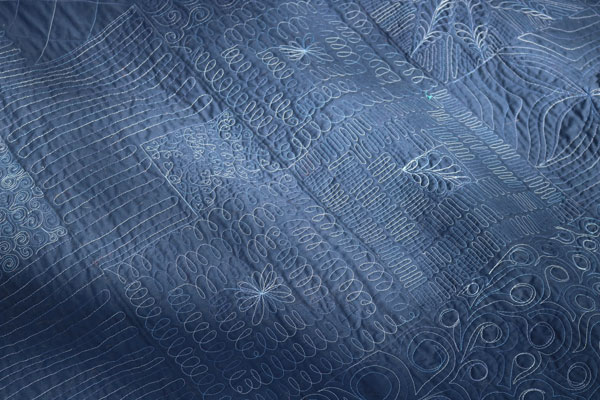 I'm very excited to have the quilt finished, and would say that I'm considering smaller projects from here on out… except that I already have BIG plans for 2019!!