This month's Ruler of the Month quilt is super fun! It is a quick and easy quilt to make! 6 fat quarters, 2 yards of background fabric, one specialty ruler, and a dose of serendipity come together to make the Triangle Shuffle quilt! As part of the process, you shuffle up the blocks to randomize the order of the fabrics and the blocks – this means that every Triangle Shuffle quilt comes out as unique as a fingerprint. I can't wait to make another one – these are so much fun!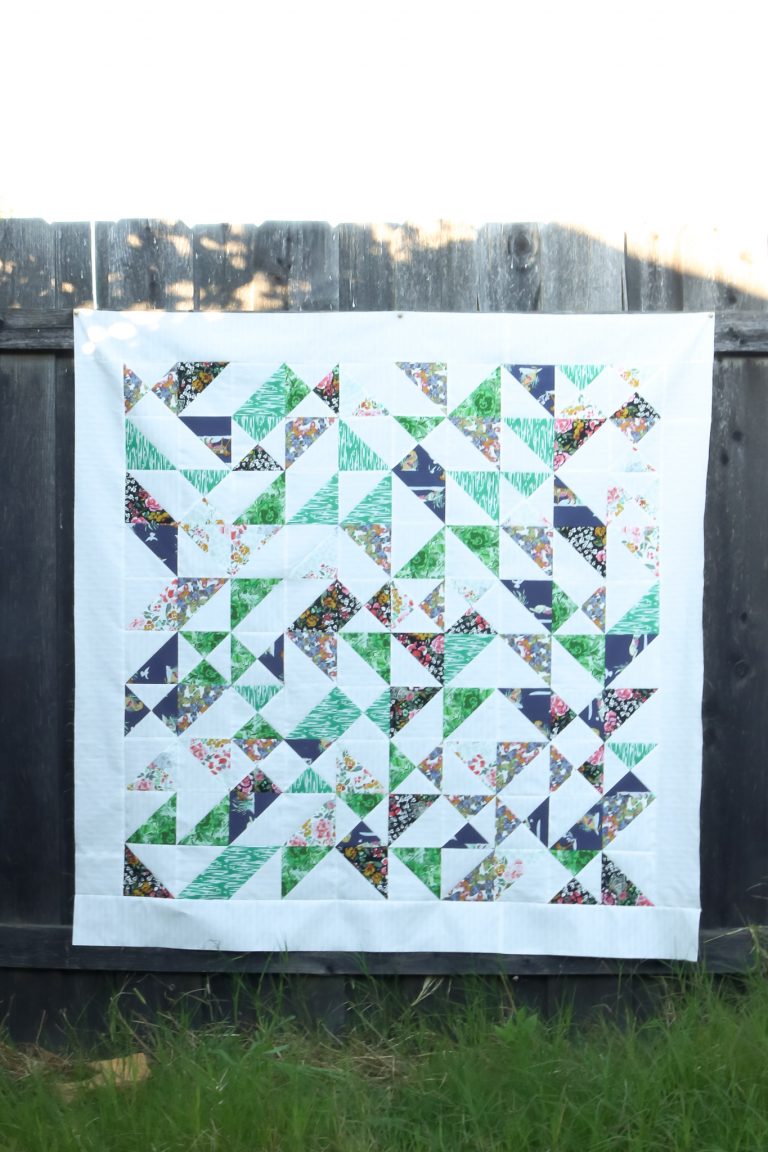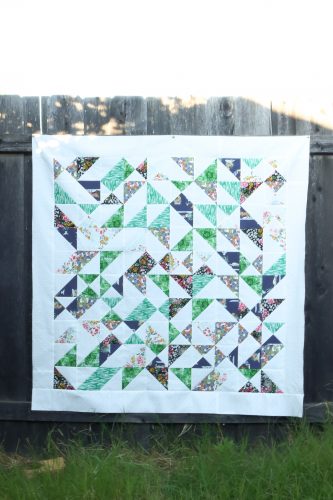 To make this quilt, you'll need the Non-Slip Multi-Size 45°/90° Triangle for Making Half & Quarter-Square Triangles from Strips. You can get this ruler from the Fat Quarter Shop using this affiliate link, or you can get the ruler with this Amazon affiliate link..
If you'd like to purchase a Spot on Dot, you can purchase it from my shop here.
To download the pattern and start making your quilt, buy it here:
When you make your Triangle Shuffle quilt, I'd love it if you'd send me a picture! I always love seeing what people create using my patterns!