I'm so excited to introduce the Boxed Bag Template to you! The Boxed Bag Template is a brand new notion that I invented. It was designed to make bag making easier for quilters.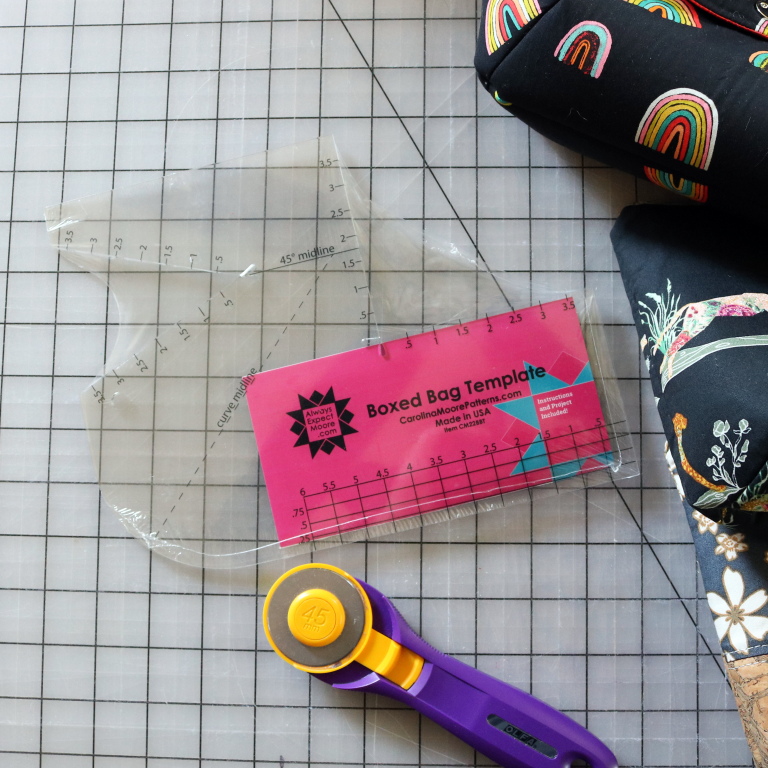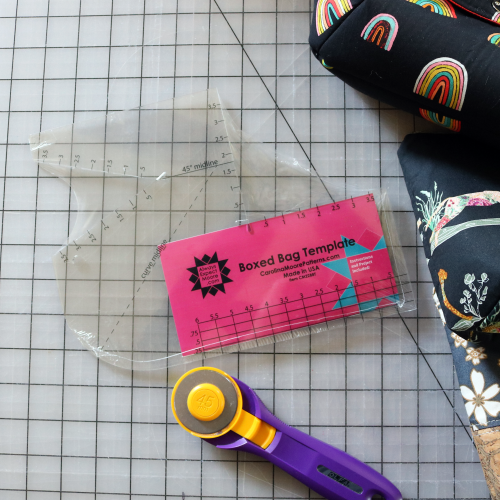 Quilters make a lot of quilts. Sometimes, we want to make a smaller project, like a bag. But not all quilters are immediately comfortable sewing a 3D project, like a bag. And, when making a bag with boxed-bottom corners, it can be scary to cut into the fabric. This is where the Boxed Bag Template comes in. You can use the Boxed Bag Template to cut the bottom corners on your bag, so that it stands up. The template is designed to protect your fabric so that you don't cut too far. And, it has special teardrop-shaped stops which work with your standard 45mm rotary cutter so that you cut perfect boxed corners every time.
A template that does one thing is fine, but I wanted a template that does so much more. Which is why we kept adding to the Boxed Bag Template. In addition to cutting 90 degree boxed corners, it also cuts 45 degree darts. Again, using the teardrop shaped stops that work with your standard 45mm rotary cutter, you cut perfect darts every time.
And we kept going. We also added a curved corner so that you can easily cut curves on your placemats, bowl cozies, bags, and more. And there is a ruler that you can use to cut any zipper tabs or zipper pulls. This template has everything you need to make quick and simple 3D bags, pouches, and other projects.
You can watch the video to learn all about how the Boxed Bag Template works:
The Boxed Bag Template comes with full-color instructions showing you how to use the different parts of the template. And, a pattern for a simple boxed-bottom zippered pouch.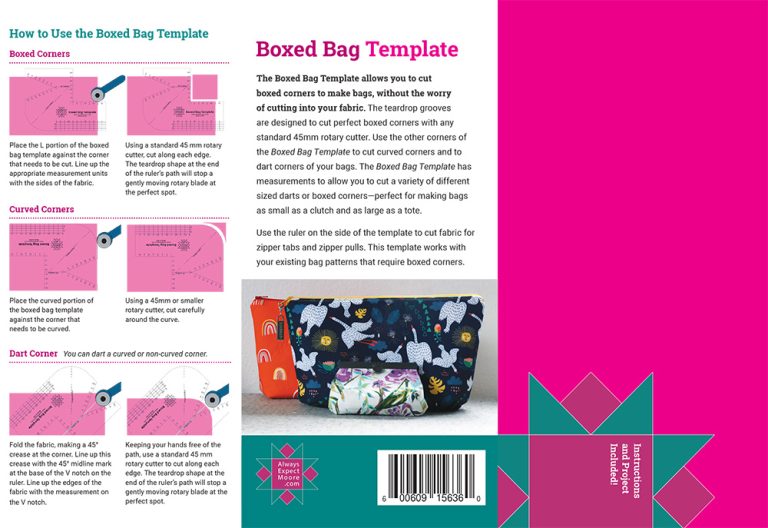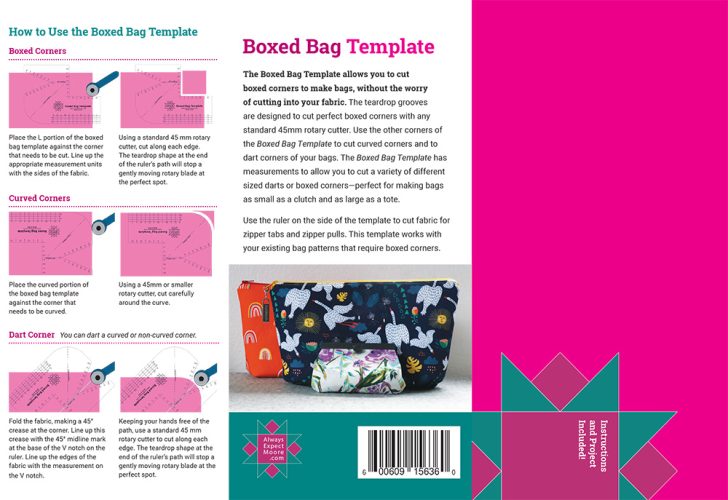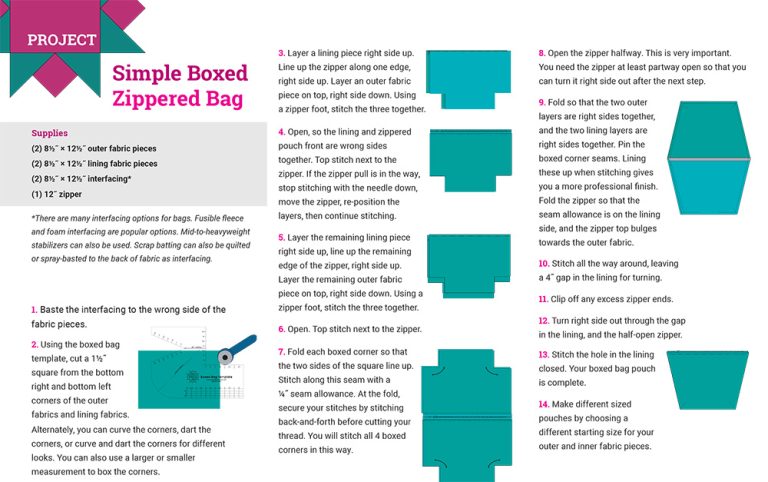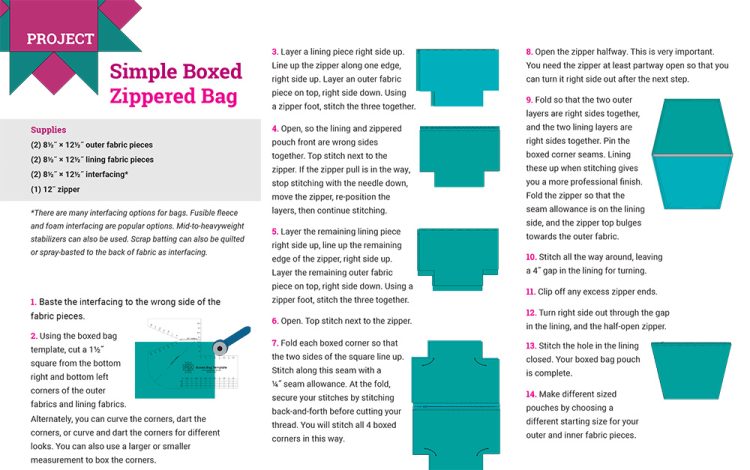 You can use the Boxed Bag Template with your existing patterns that require cutting boxed corners. And, I've also launched five simple patterns that use the different features of the Boxed Bag Template.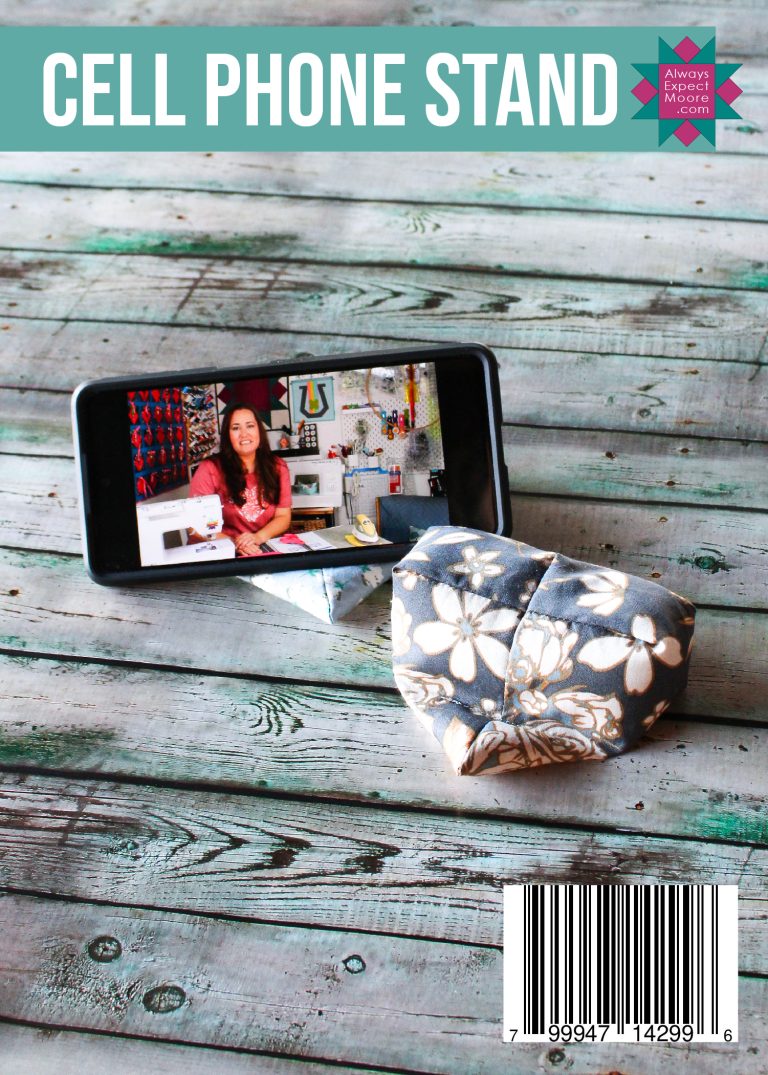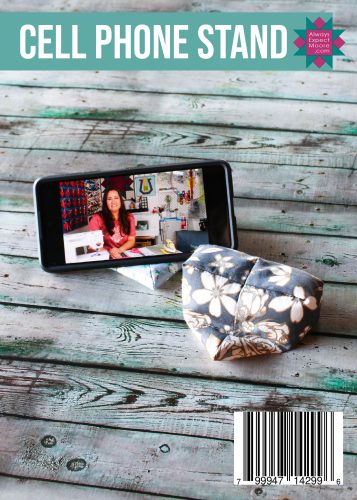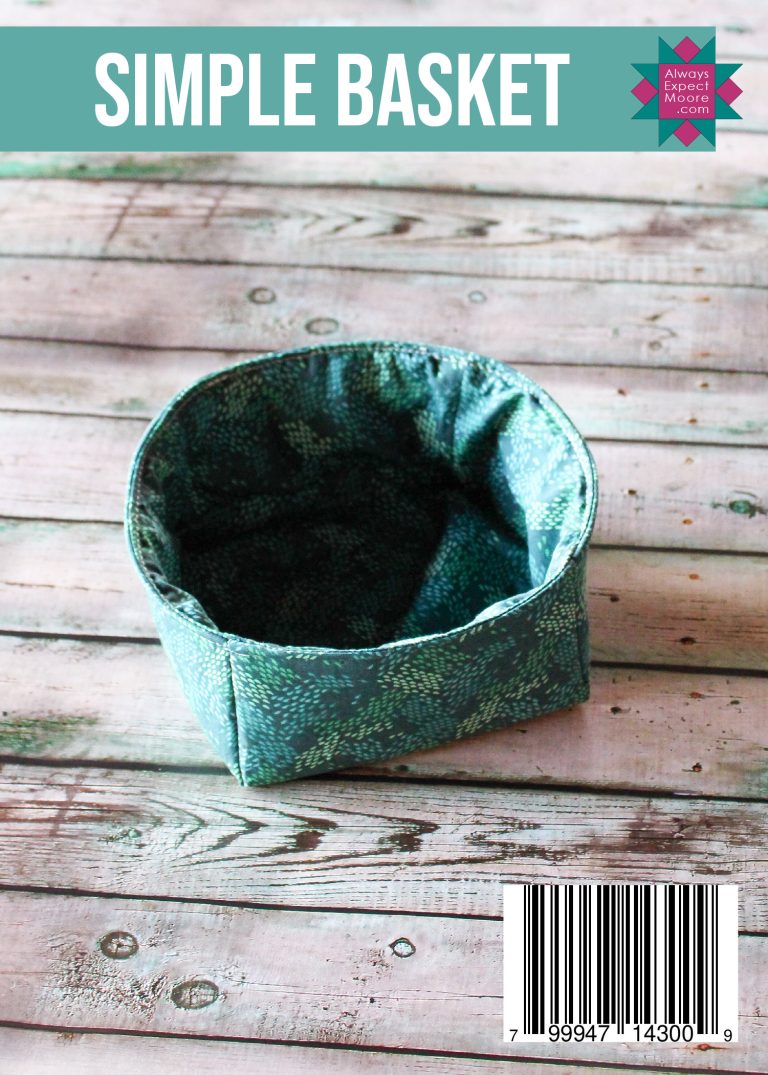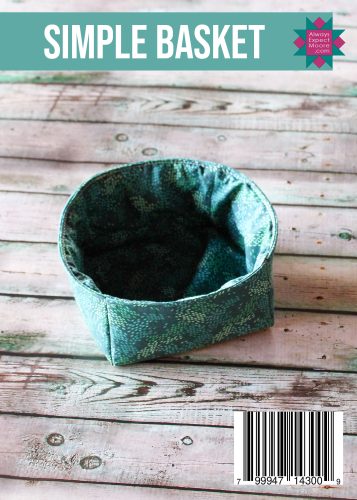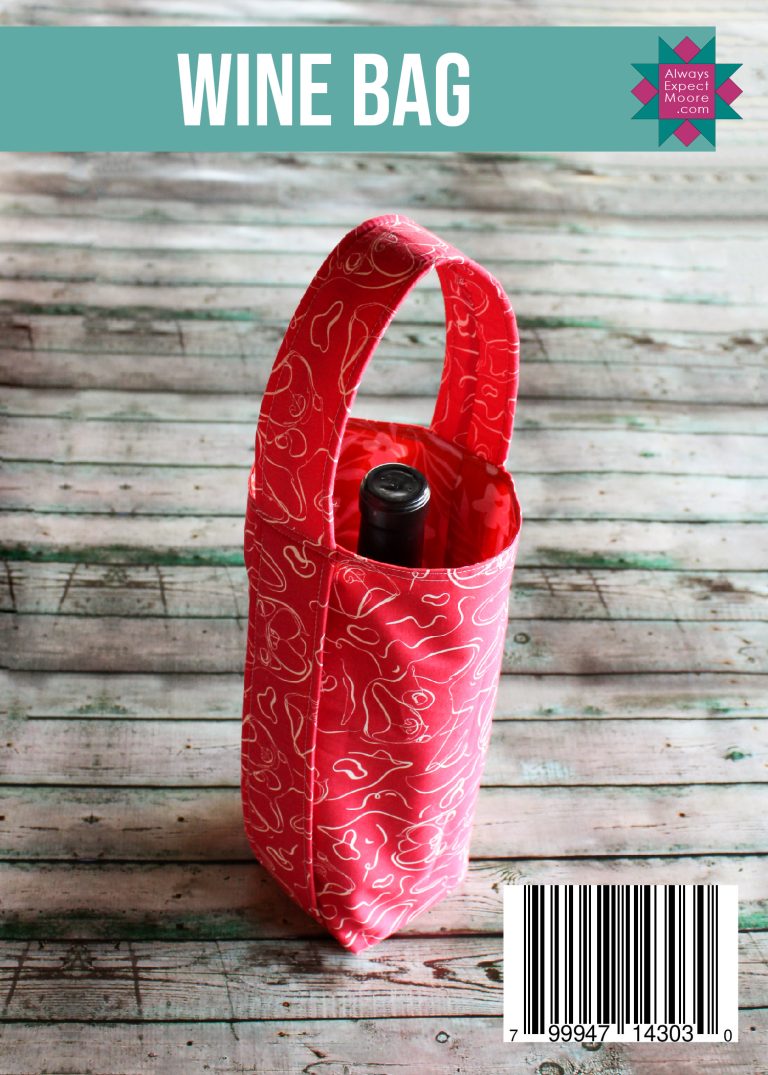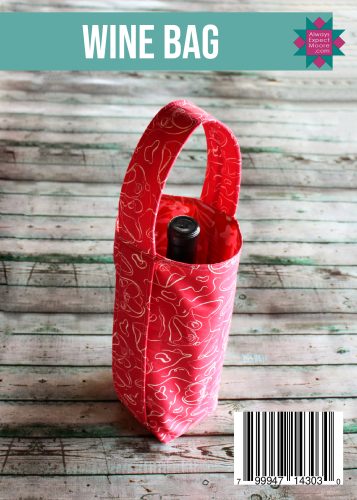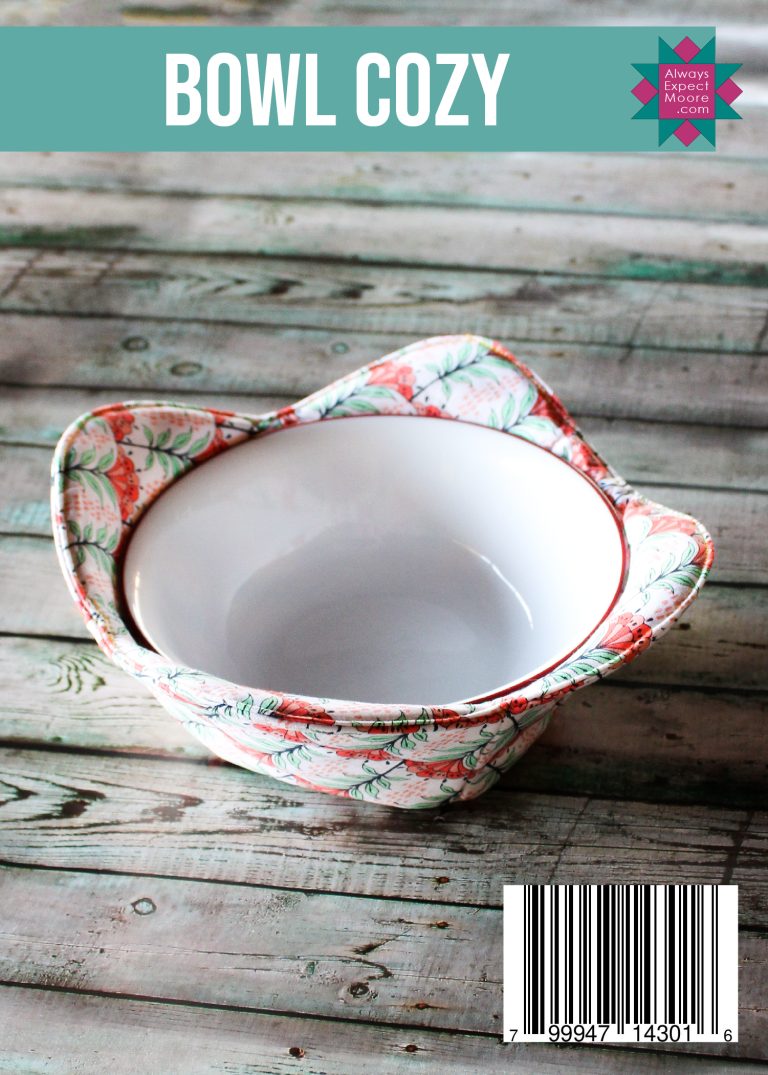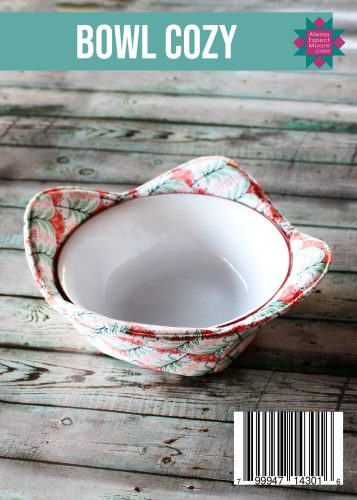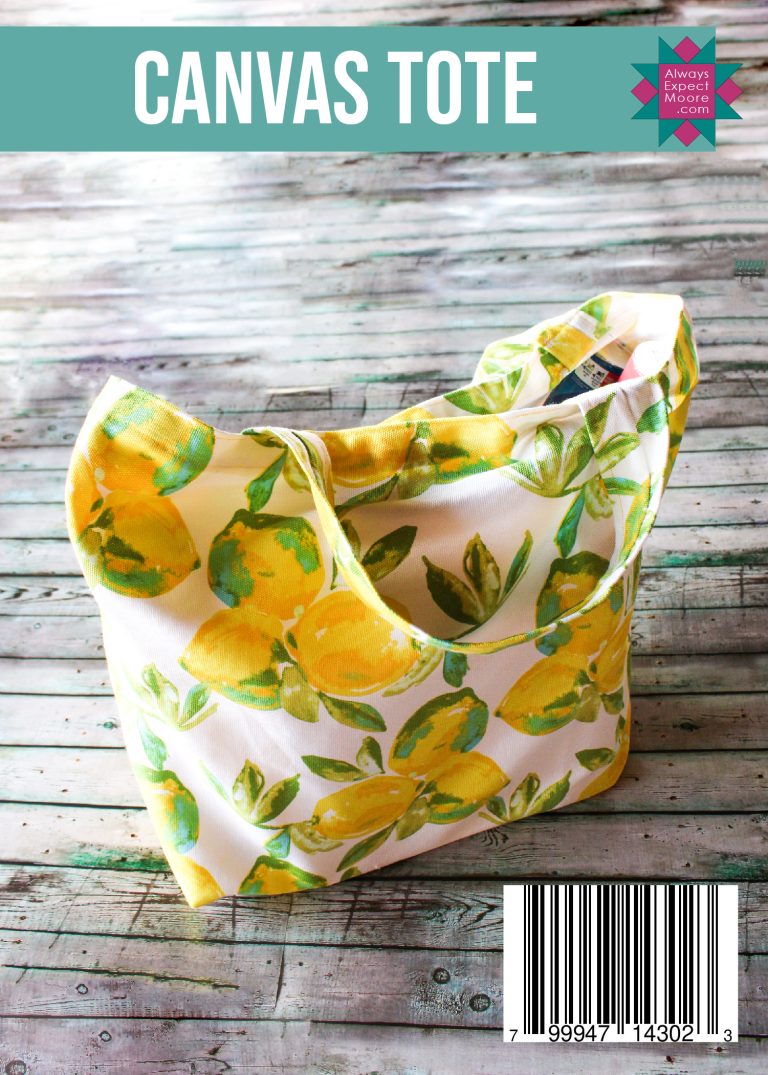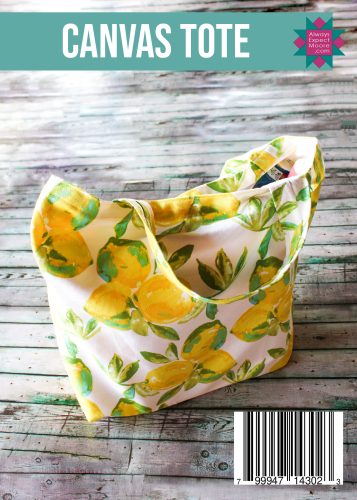 Ask for the Boxed Bag Template at your favorite quilt shop! If you don't have a local quilt shop, you can purchase your Boxed Bag Template from my online store here.
Watch how easy it is to whip up a little boxed bottom zippered pouch in this 60 second video.