I am a member of the Collective Bias Social Fabric Community. This shop has been compensated as part of a social shopper amplification for Collective Bias and its advertiser.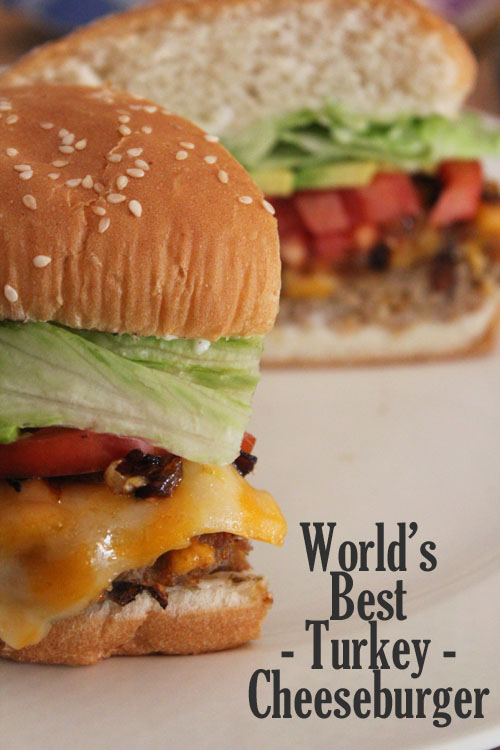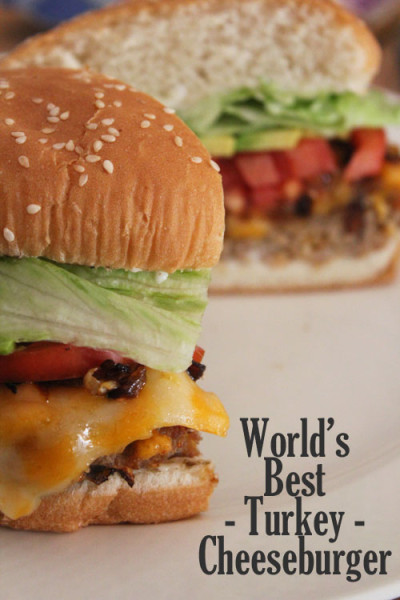 Summer is in full swing! For me, this means lots of time in the sun, and of course, grilling! We love grilling meats around here, and one of our favorite things to throw on the grill is a great burger. I'm a fan of turkey burgers, which are easy to add tons of flavor to! I set out to make the World's Best Turkey Cheeseburger, so I headed to Walmart to pick up my ingredients.
While I was shopping, I used the Blippar App. It is a fun, free app that gives you bonus information on participating products. When I scanned my Kraft cheese, I had access to some great cheeseburger recipes, and I could take a photo with Brad Paisley! Hey look! Brad Paisley is shopping with me! You can also register to get Paisely Points and win some sweet Brad Paisley Swag.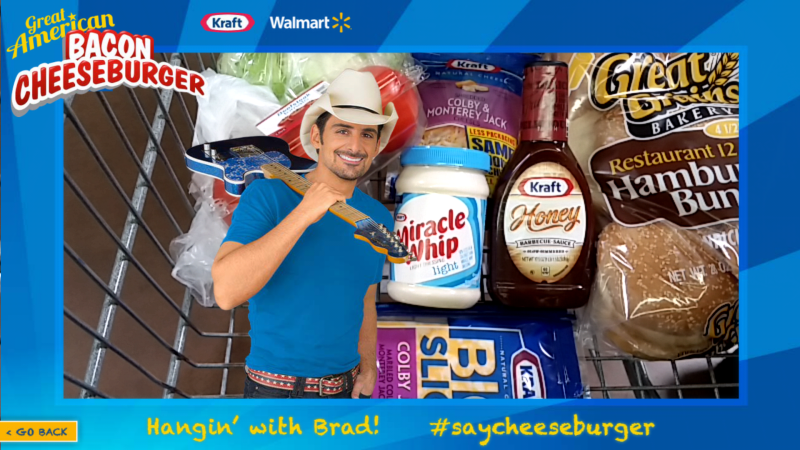 Then I headed home to make some cheeseburgers. Yum!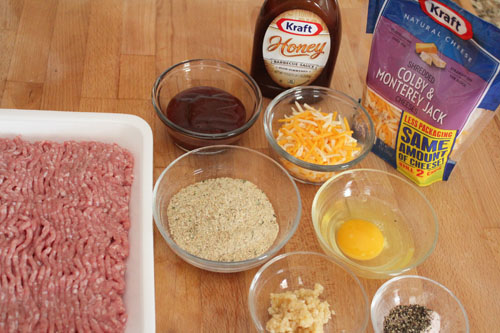 You can find the full recipe at the bottom of this post. My burger patties included the basics – ground turkey, salt and pepper, egg and breadcrumbs (as binding agents), and then lots of flavor – I added Kraft Barbeque sauce, Kraft Cheese shreds, and minced garlic – yum!
Everything was tossed into a bowl, and thoroughly mixed. I pulled off my rings, washed my hands, and mixed it all in with my hands.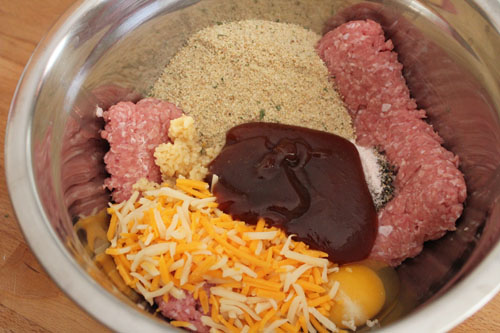 Once my meat was mixed, I divided it into 4 sections for my patties. You could also make 6 smaller patties.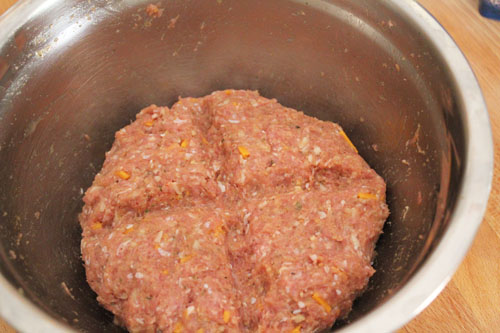 Each section was first rolled into a ball, then pressed flat. To keep your patties from puffing up into meatballs on the grill, make a crater in the center of the burger. This way, the burger will be an even thickness when cooked. I put the patties onto squares of parchment paper, making them easy to transfer to the grill. This also makes them easy to stack in a container if you're taking them to the park or to the beach to grill.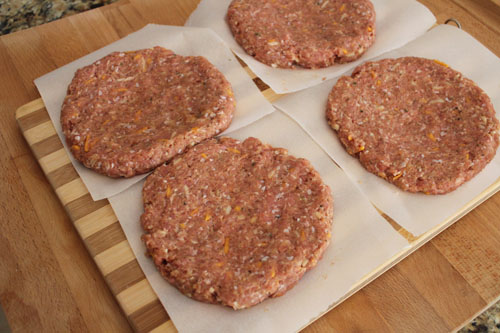 While the burgers were grilling, I prepared my fixings. First I chopped up some onions to caramelize.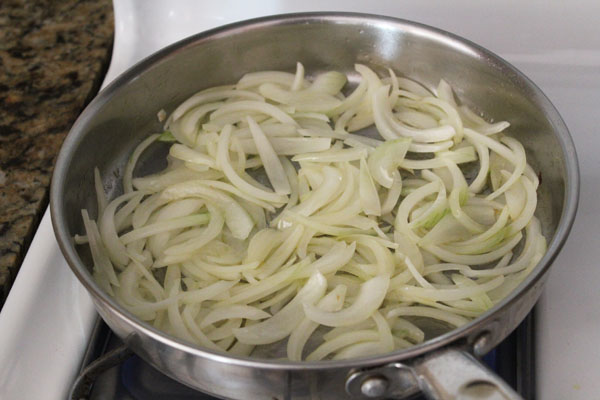 Then I chopped up my avocado and tomato. Tear the lettuce to prevent the edges from browning. I like a little salt on my avocado and pepper on my tomatoes.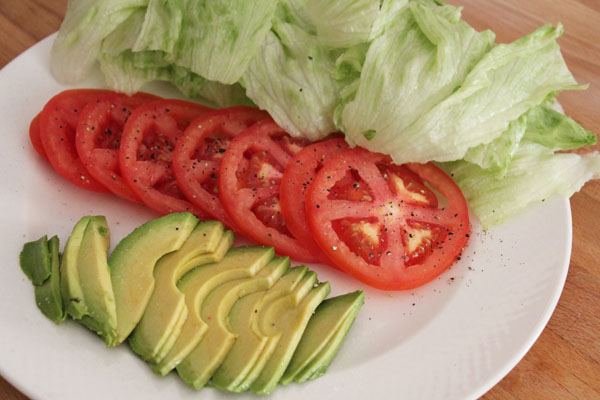 The it is time to toast the buns…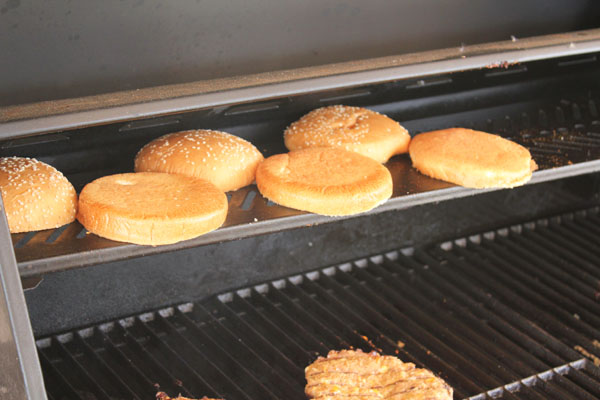 And then build the burger!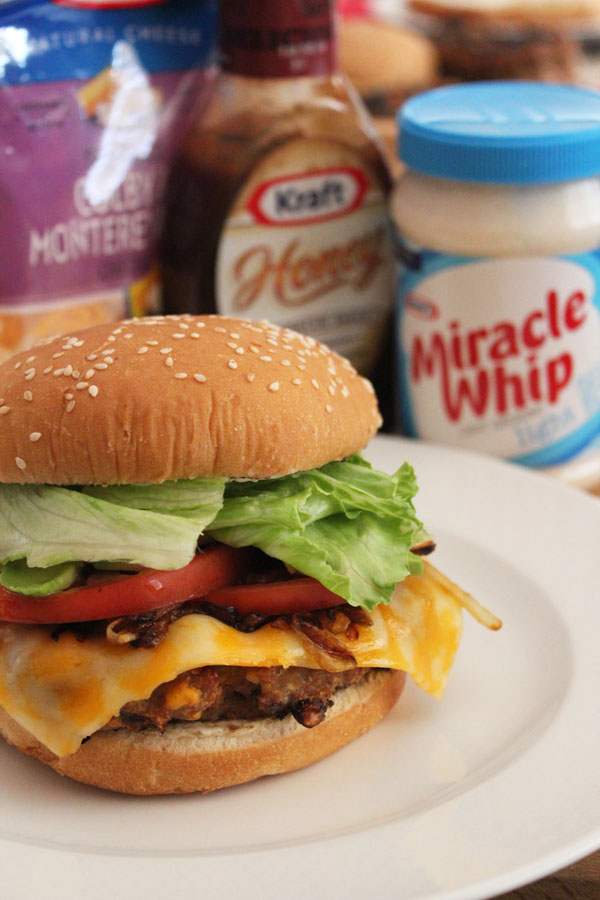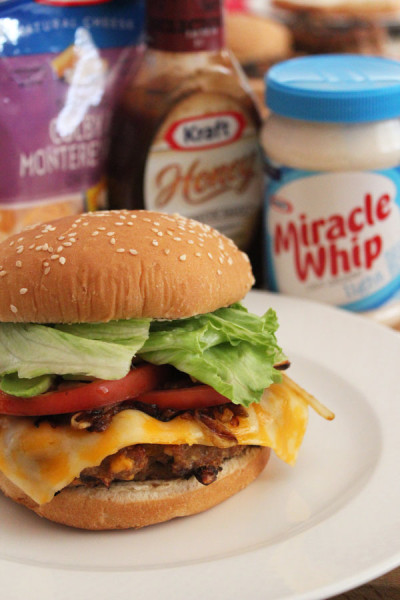 Some people like to put the cheese on their cheeseburger while it is still on the grill. I like to put the cheese on RIGHT after it comes off the grill. It still gets melty, and none of it gets lost to the flames.
To make it a little easier to eat, I cut my cheeseburger in half.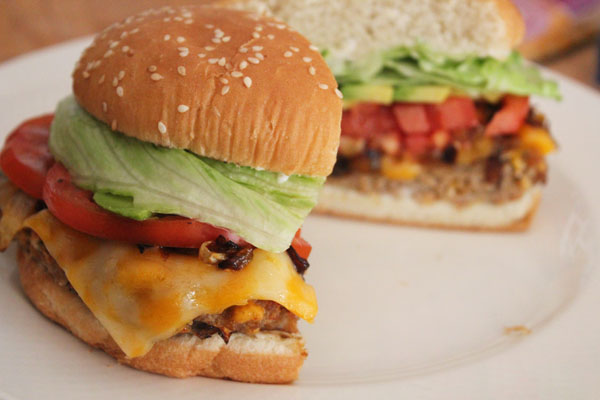 Hey, look who is hanging out in my cheeseburger!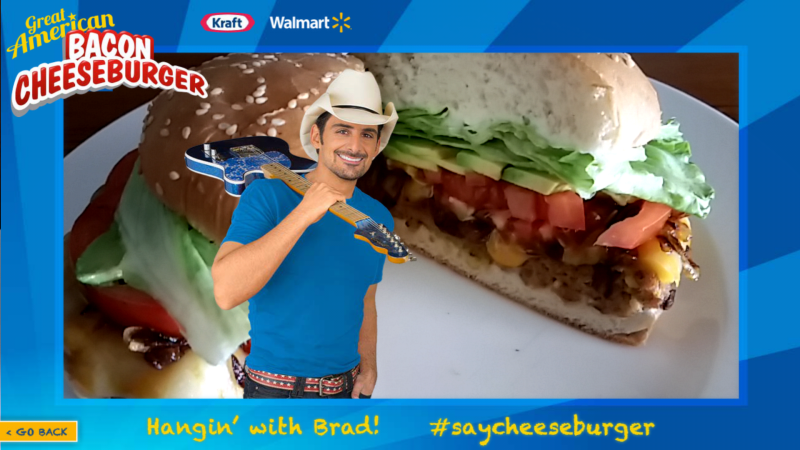 Why yes, I'll have my cheeseburger with a side of Brad Paisely, thankyouverymuch.
World's Best Turkey Cheeseburger Recipe
Burger:
1/5 lb ground turkey
3/4 c Kraft Barbeque Sauce
1/2 c cheese shreds
1 c breadcrumbs
1 egg
1 tbsp minced garlic
salt & pepper to taste
Fixings:
Hamburger bun
Kraft Naturals cheese slices
Kraft Miracle Whip
Lettuce
Tomato
Avocado
Caramelized Onions
Mix all ingredients in a bowl until thoroughly combined. Divide into 4 large patties or 6 small patties. Grill until done. Add Kraft naturals cheese slices, and your choice of fixings on a toasted bun, and enjoy!
#SayCheeseburger #CollectiveBias