I'm not much of a scrap quilter. I often pile my scraps into a box until it overflows, then mail it to a friend who likes to quilt with scraps. But every now and then I'm inspired to get scrappy… like with these Art Gallery Fabrics Scraps that I wove together to make a zippered pouch! I took photos along the way so you can use my method to make one of your own!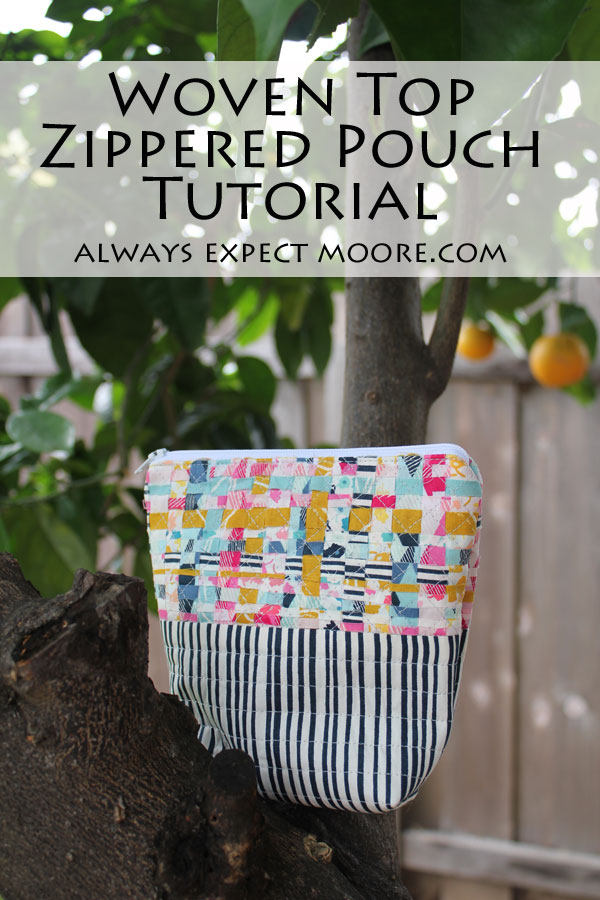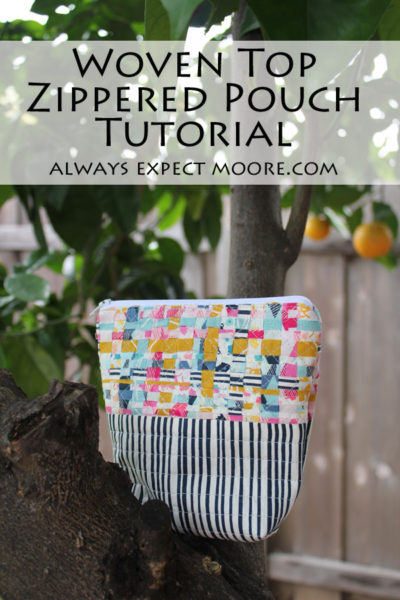 I'm showing you how the weaving of the top panel was done, and giving basic instructions for finishing the zippered pouch. If you want more detailed zippered pouch instructions, check out this zippered pouch tutorial.
Start by cutting a piece of background fabric a little bigger than your small scrap strips. Lay the short pieces down, parallel to one another. Stitch across the top to secure in place.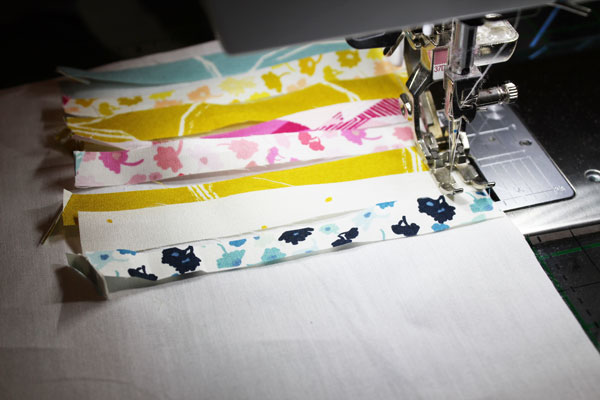 Weave a long piece through the short strips.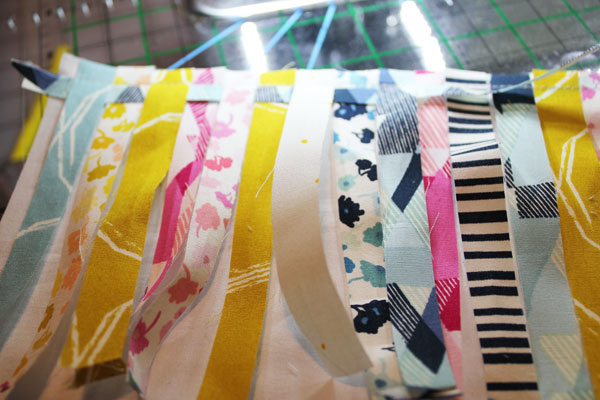 Keep weaving long strips through, until you get to the bottom.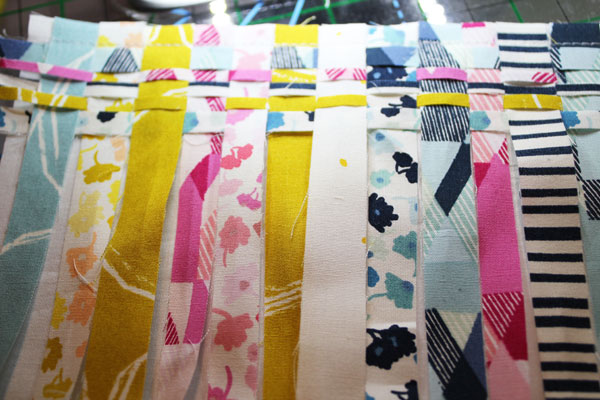 Using a walking foot, stitch diagonal rows across to secure all the strips in place. You can use a ruler to make sure the first row is at a 45 degree angle. Then use the edge of the foot to line up subsequent rows.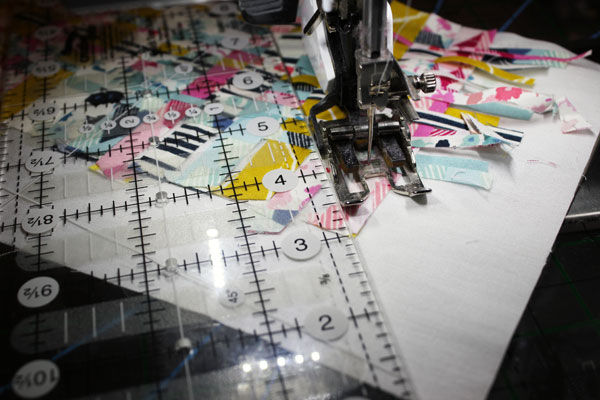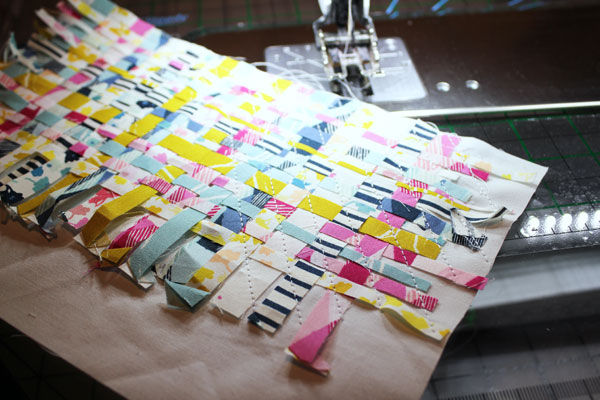 Stitch at a 90 degree angle, to create cross-hatch stitching that secures all the strips in place.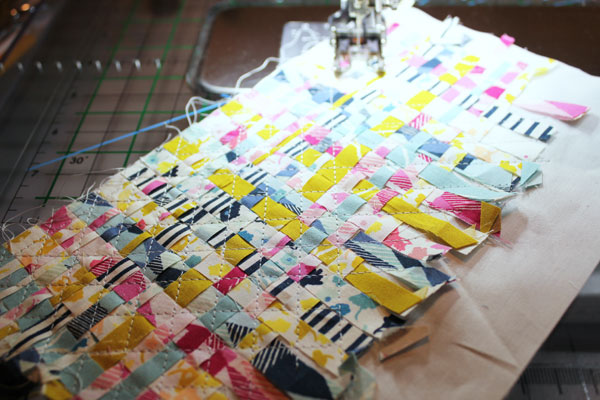 Make a second panel the same way you created this first, and trim up the edges.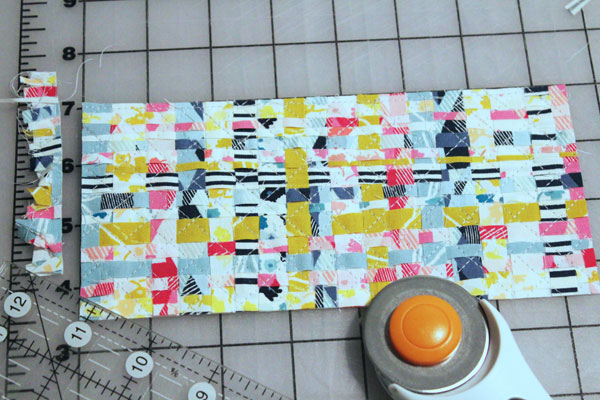 Cut bottom pieces the same width as the panels, and as long as you need to make the size bag you want.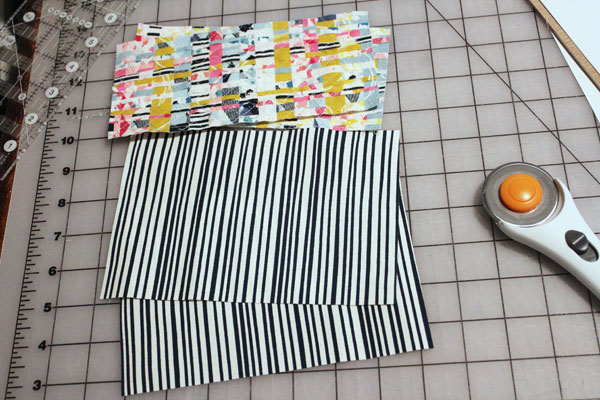 Press open the seam.
Add fusible fleece to the back of each piece. Cut lining pieces the same size.
Add the zipper.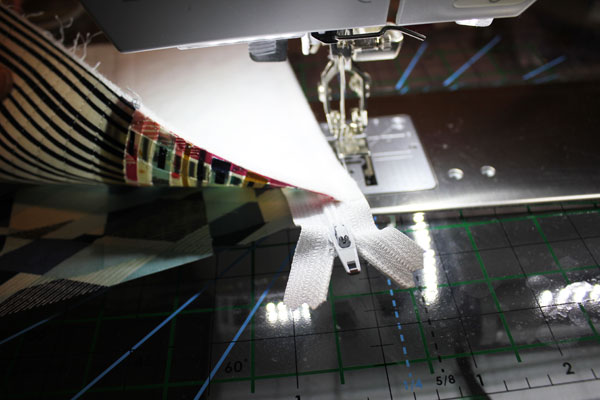 Box the corners.
Your zippered pouch is complete!