Friday was my birthday. My 36th birthday. Which meant three things. The first was that I got notifications all day long from Facebook, people wishing me a happy birthday. Lots of people that I love and care about… and some people that I can't remember why their on my friends list at all! Each Facebook message – and each phone call from family – was a precious reminder that I'm loved.
The second thing that happens is that I make a call to schedule my mammogram. I'm 36, and my two closest female relatives have battled breast cancer. For those of us with a family history, we start making our annual dates with this pretty machine when we turn 35.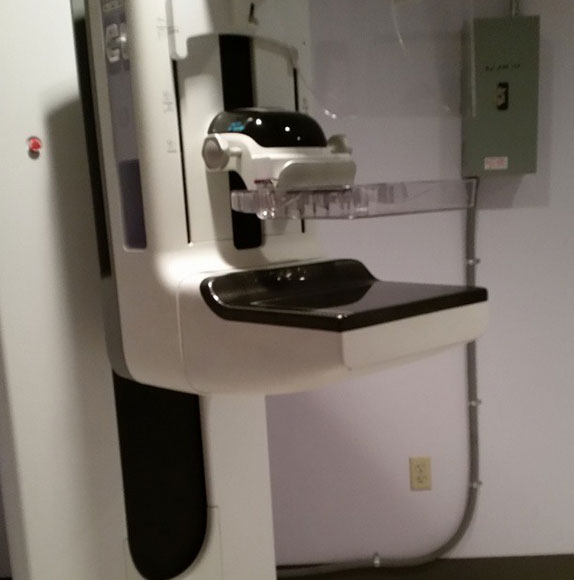 Yup, that's the photo I took last year, on my first date with the mammogram machine. It wasn't so bad. There were no flowers or chocolates… but I also was told not to put on deodorant. Any date where you don't put on deodorant as part of the getting-gussied-up process is going to have a different bar for success, don't you think?
It isn't a coincidence that the Cancer Treatment Centers of America and MomSelect reached out to me to share this important message in February. For me, a mammogram in February makes sense because it coincides with my birthday. For you, it might make sense because of Valentine's Day. Valentine's day is a great reminder to get an annual check. While you're in the changing room trying on something lacy – make a quick phone call to the doctor to make sure that the curves that fill out that lace and trim is healthy – and stays that way! And if you're not in a situation where you feel compelled to buy some lingerie mid-February, maybe you just need a reminder that your breasts need a little squeeze. A mechanical hug, if you will…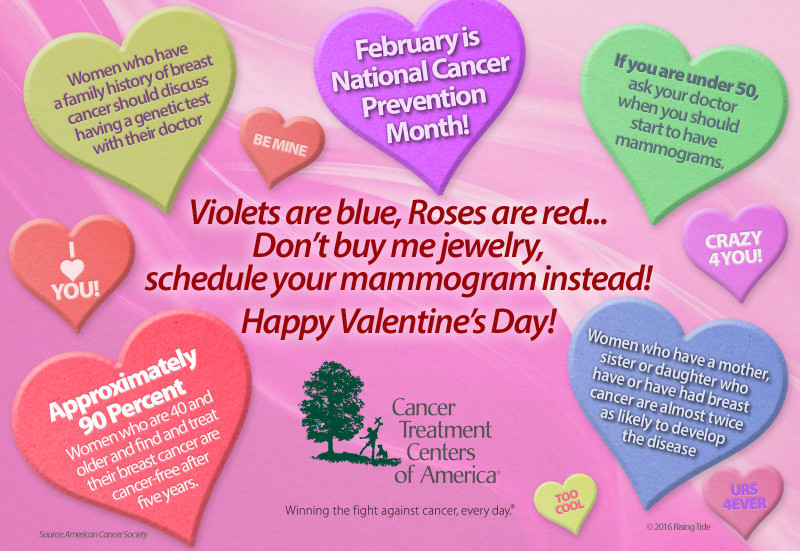 Last year I went for my mammogram, I was a little scared. It was like part of me was admitting that breast cancer could happen to me. And running away is so much easier, y'all. Thinking that everything will be fine. But getting the report back, confirming that everything is fine – that feels so much better! If you're nervous about getting your first mammogram, check out the CTCA website and type "mammogram" in the search box. You'll find lots of information on what mammograms are all about. Or, feel free to ask your questions in the comment section below – I'm no expert, but I'm happy to share what I know!
So, what is the third certainty that comes with having a birthday? Blowing out the candles and making a wish. A birthday isn't a birthday without getting to make an annual wish while blowing out those dancing flames. I can't tell you what I wished (or it might not come true!), but if you know me you're probably guessing that I wished for something along the lines of a happy and healthy future for myself and my family. And you'd probably be right.
Yes, I received compensation for this post as part of a promotional program with CTCA and MomSelect. I am thrilled to participate because Mammograms are important.