When I was younger, my Oma taught me how to make the absolute best Omelet. And it isn't so much about the ingredients you put inside the omelet (because there are tons of options for the world's best omelet fillings), but about how you whip up the eggs to make it ultra delicious.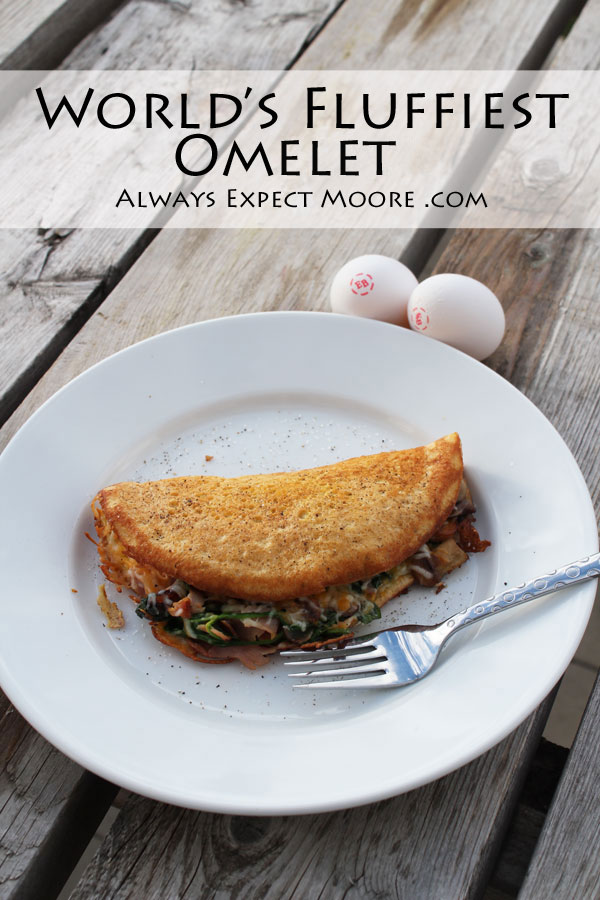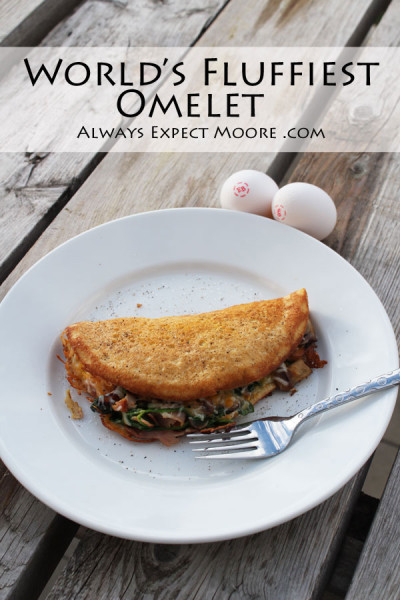 You'll need:
Eggs (2-3 per omelet, depending on the size of your pan)
Hand-held electric mixer
Vegetable Oil
Non-stick frying pan with lid
Fillings of your choice (This one is spinach, mushrooms, ham, and cheese)
Crack your eggs into a bowl with tall sides. Beat with the hand-held electric mixer. Once mixed, tilt the mixer at a 45 degree angle. This is the secret! Tilting the mixer and mixing for several minutes adds so much air and fluffyness to the eggs!
Heat the pan. Add 1 tbsp vegetable oil. Pour in the eggs. Put the lid on top, and reduce the heat to medium.
Allow the eggs to cook. If your fillings need cooking, put them in a second pan on the stove to cook while the eggs get done all the way through.
Once the eggs are done, add the fillings and cheese to one half, then fold the eggs in half to cover. Put the lid on for another minute to allow the cheese to melt.
Remove the omelet to a plate, salt and pepper as desired, and enjoy!