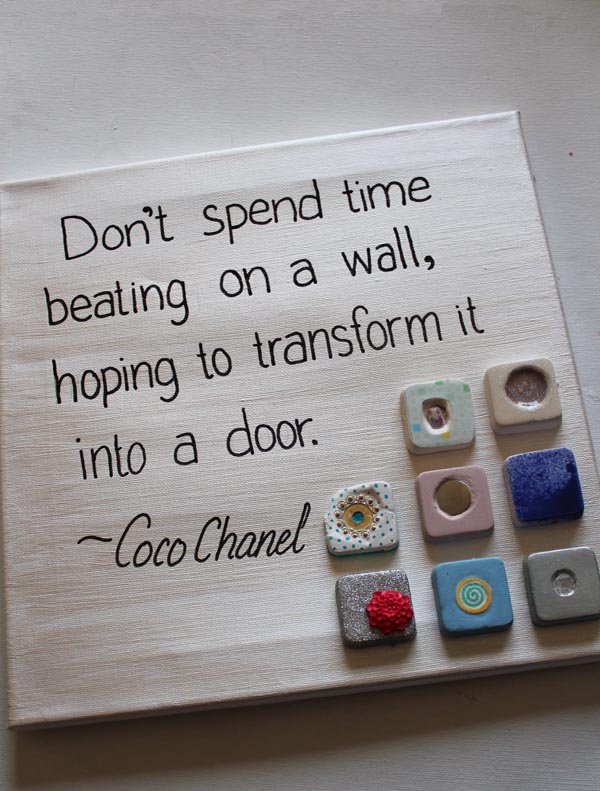 When I found this quote, I knew I wanted to turn it into a canvas. It is something that I should remember. I'm very guilty of beating on walls, trying to turn them into doors. I'm hoping I've gotten a little better at differentiating doors from walls as I've gotten a little older… but I think I still have some room for improvement!
I wanted to have something that looked a little like a brick wall – but in a fun, mixed-media way. I knew just what to use. I'd been sent some Cool2Cast to review for Craft Test Dummies, and it is perfect for mixed-media projects.
Making the canvas was actually pretty easy to do… and lots of fun since I got to play with all kinds of craft supplies in making it.
I started by getting my mold. This is a mold for making brownie bites, but I don't use it for that. It has held different kinds of resin and epoxy, so now it is exclusively a crafting mold. I put different buttons in the bottoms of the cavities of the mold. Then I mixed up my Cool2Cast and poured it into the cavities, trying to fill each one about the same amount.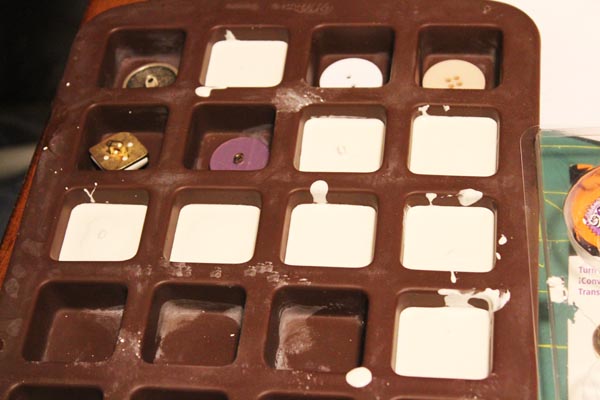 I let the Cool2Cast set for the required time, then popped it out of the molds.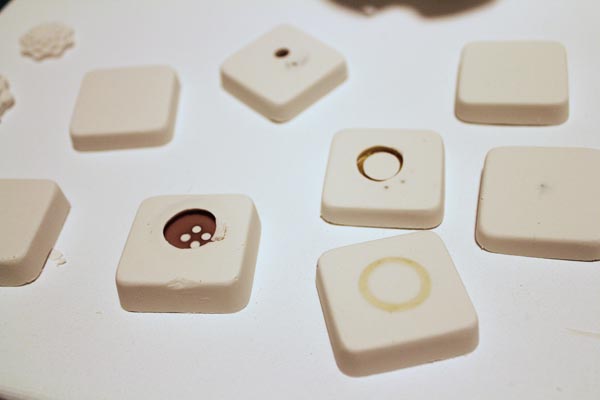 The medium was still soft enough for me to scratch off any that that covered the buttons. I dipped my finger in water to rub away any remnants of Cool2Cast, then wiped the buttons clean with a paper towel.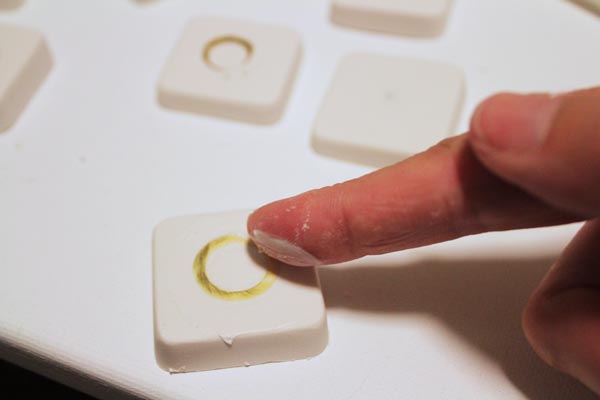 I let the squares dry completely overnight. I painted my canvas with a pearlized acrylic paint, and let it dry overnight as well.
The next day, I laid the tiles out on the canvas to figure out placement for my lettering. First I lightly sketched out the letters in pencil for placement, then I used my DecoArt Glass writing pen to write out my quote.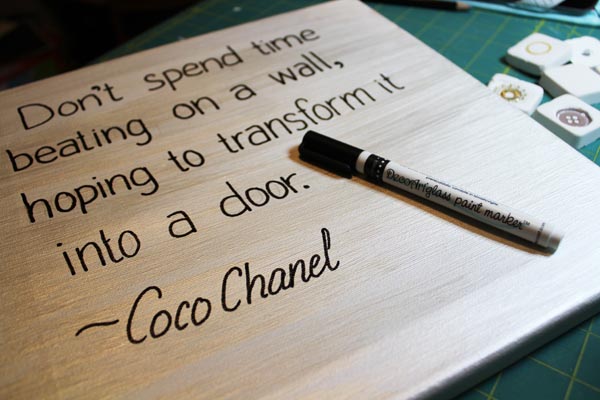 Then I painted the pieces. I used different paints, sprays, and markers on the different pieces for a fun, mixed-media look.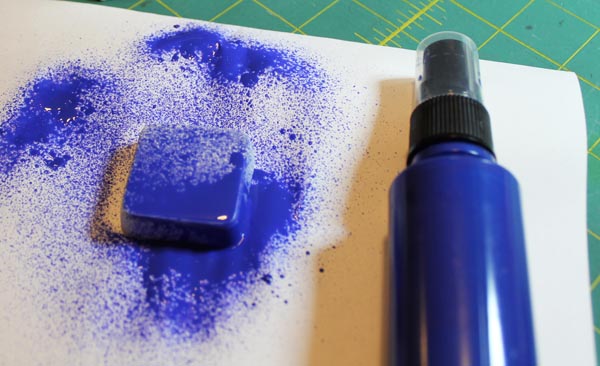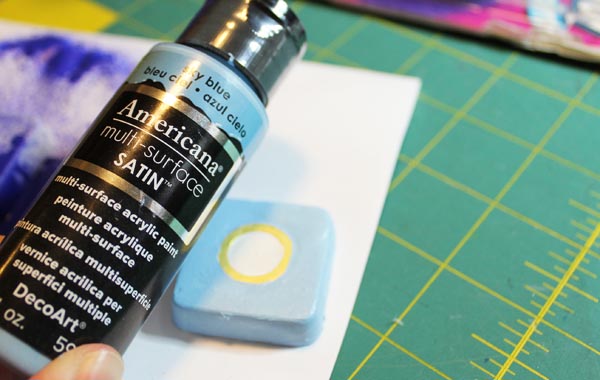 After the paint dried, I glued all the tiles down onto the canvas. That was it!