I thought I'd give y'all a little Halloween wrap-up. Especially since I didn't give away anything about the kiddos' Halloween costumes ahead of time…
Little Moore wanted to be Lego Batman. Mostly because when we were at my Aunt's house, he tried on one of the cousin's old costumes, and his little Lego-loving heart went pit-a-pat.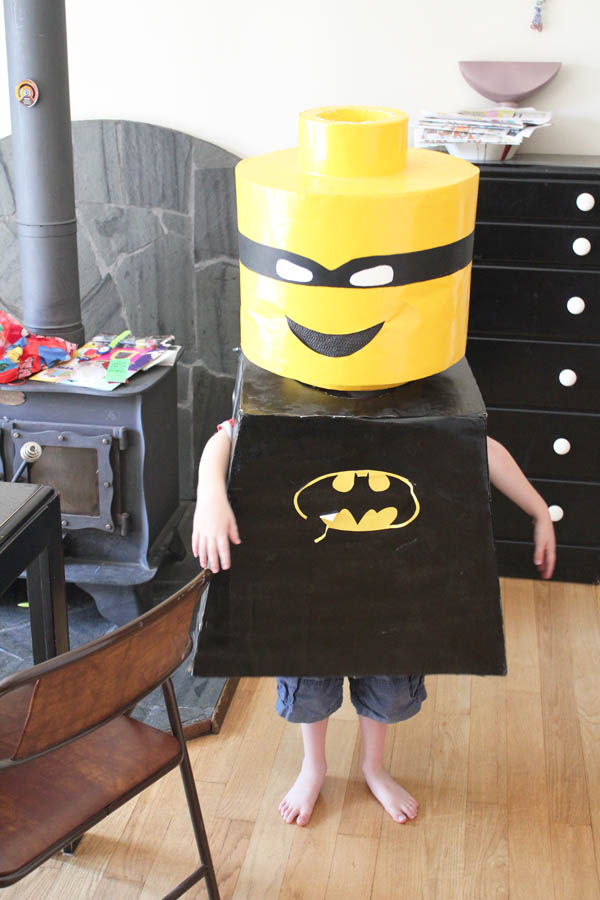 I asked my aunt if she could ship me the costume, or at least the head and the hands, to ave me some of the work. She did… but the head got a little crushed in shipping.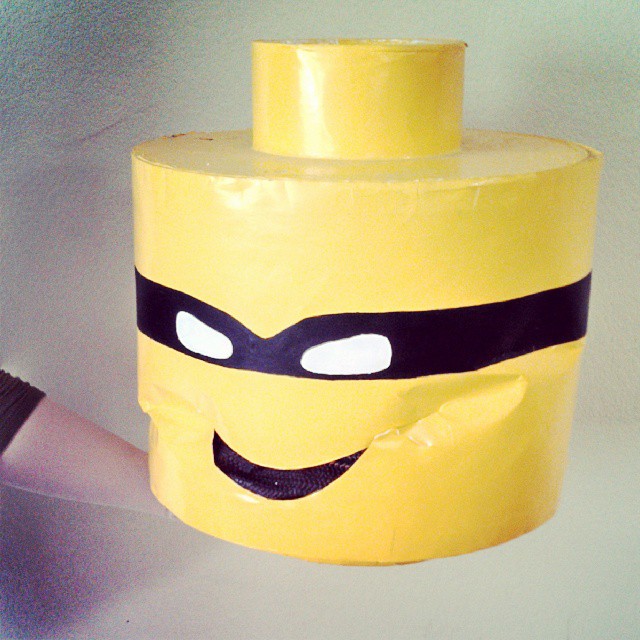 So, I took off the posterboard that held the styrofoam top and bottom of the head together, attached a new piece, and re-spray painted the head. I created the body and then made a catastrophic error.
I asked my son if he was sure he wanted to be Lego Batman. Since I had to re-do the face and body anyway… he could be any Lego guy he wanted.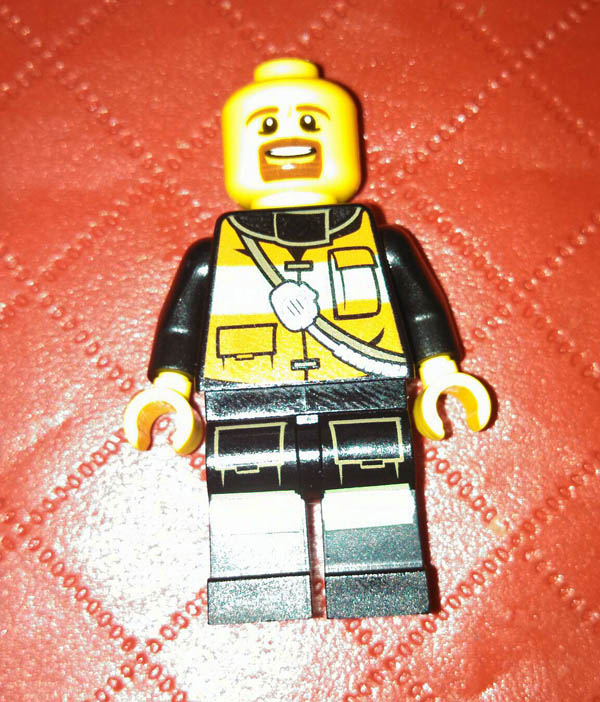 Oops. But there was no going back.
It took me over 4 hours to paint the body. Mostly because I needed nearly 4 coats of paint to get the paint to look smooth and even. But… I finished. And it looks pretty darn close to the original.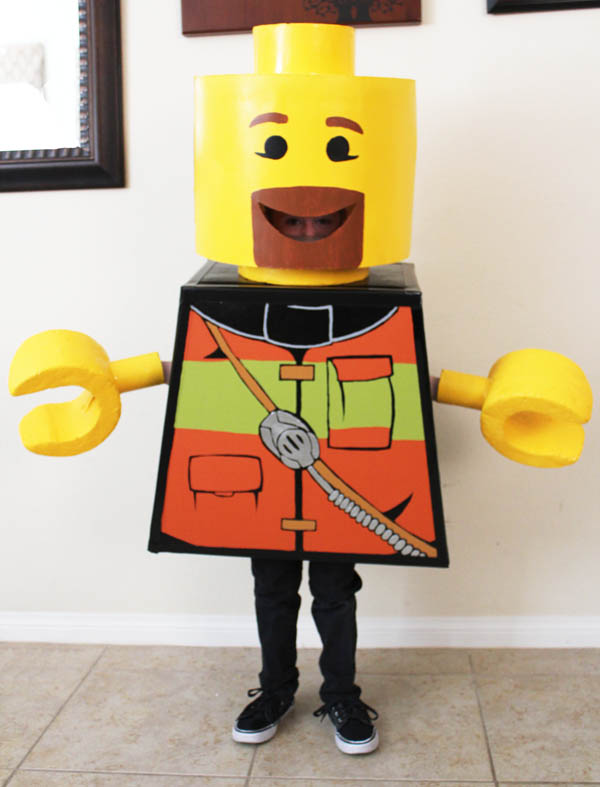 The baby, now 18 months, didn't really have a preference. I took down the hem of his big brother's 1-year Halloween costume, and he was a dinosaur for Halloween. I snapped a pic of him enjoying a chat with one of our neighbor's doggies.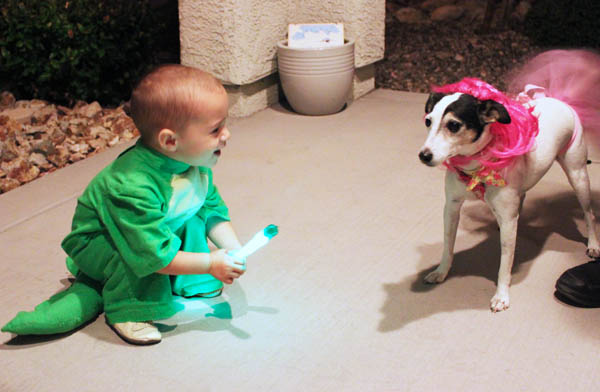 We had a fun time trick-or-treating in our neighborhood.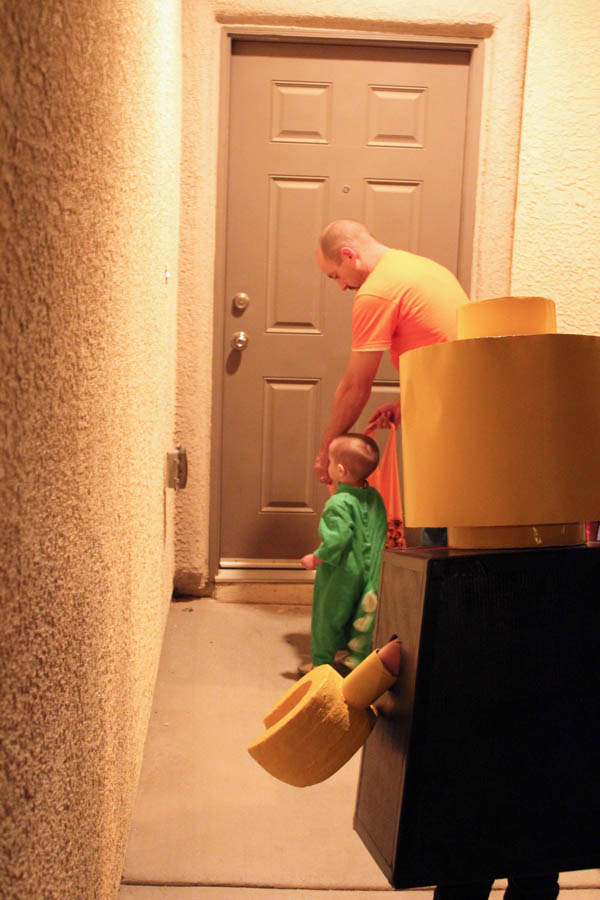 Then L's feet got tired, so we went home and passed out candy until the trick-or-treaters thinned out… and then it was time for bed.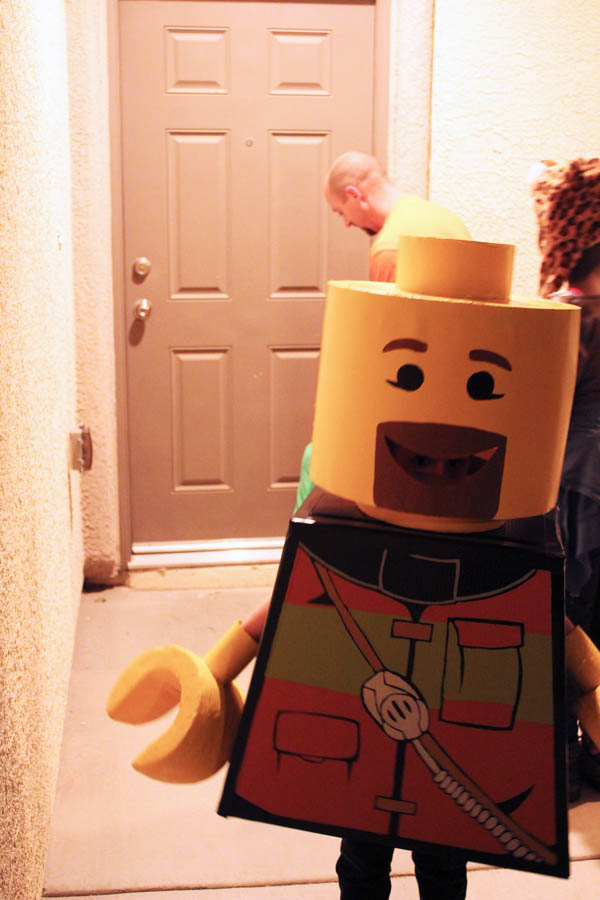 Now we just have to find a place to store the costume…