Earlier this month I attended the Crafts and Hobby Association (CHA) annual tradeshow in Anaheim. I love going and checking out all the new products that are coming out on the market. Many of the products are crafting products, and there are lots of scrapbooking supplies at the show. I love seeing all the new papers, scissors, punches, and cutters… but I'm always on the lookout for fun new fabric finds. This year, in the Plaid booth,they had these Fabric Creations inks and block printing stamps. I was intrigued, and excited when they sent me home with a bag filled with the supplies!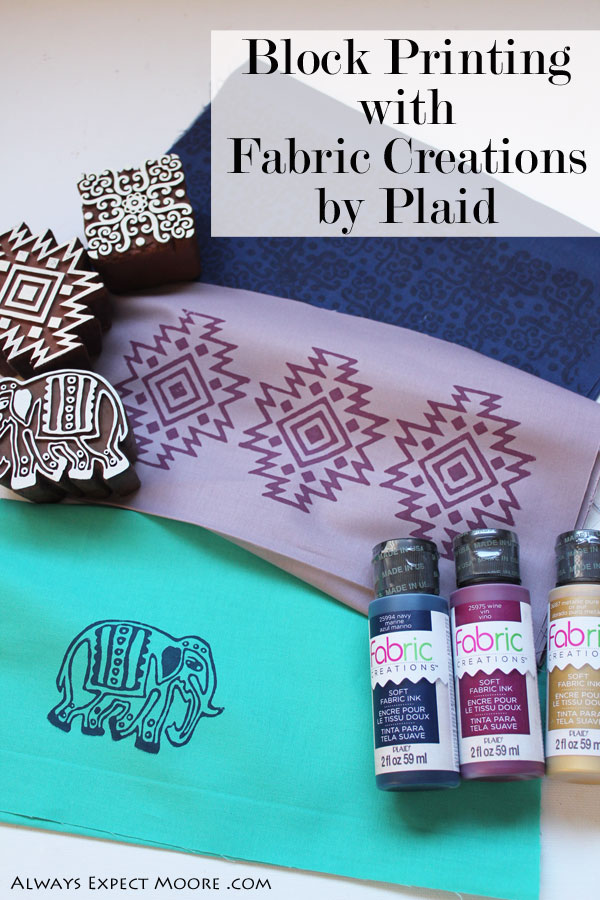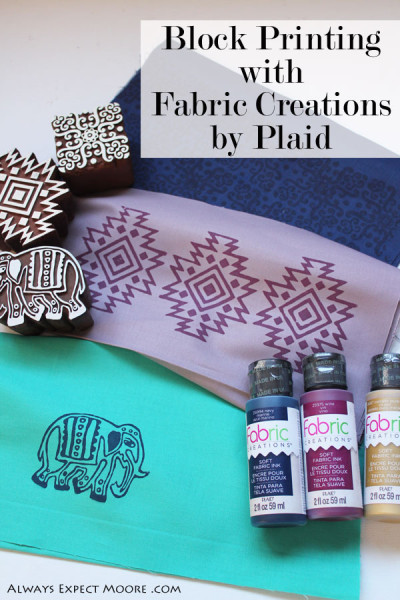 I had the supplies in the craft room, and decided to give them a try last night. I have never done block printing before, and I had not seen a demonstration at the CHA show. I have done some rubber stamping, and figured I would give it a shot on some cotton solids I had lying around. I made a video of the process. Spoiler alert: it was crazy easy!
The inks dried beautifully. The gold has some sparkle to it, all the inks are wonderfully flexible – not at all stiff or crunchy.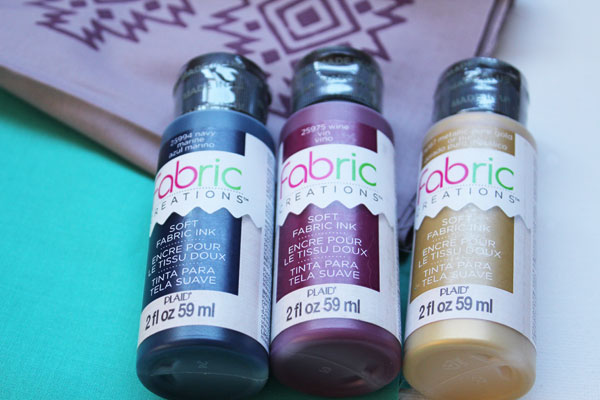 I only had a chance to play with three of the stamps. They all created beautiful, crisp designs on the fabric.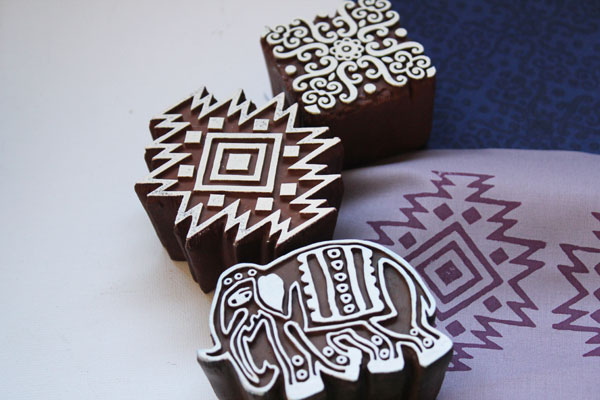 There are still several more stamps… I'm looking forward to stamping with those, too!