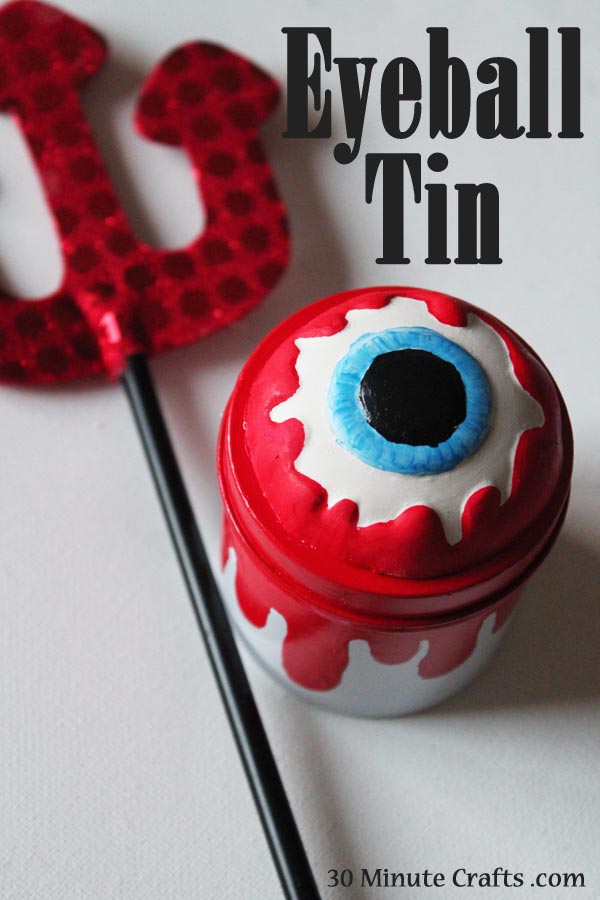 This bloody eyeball jar is super simple to put together with the right supplies. I painted it up nice and bloody, and my kids think it is just the right mixture of bloody and creepy. But, they are boys, so their perspective might be a little… well… male! I think it is lots of fun, though, and a great little bit of gore to add to your Halloween mantle or Halloween display.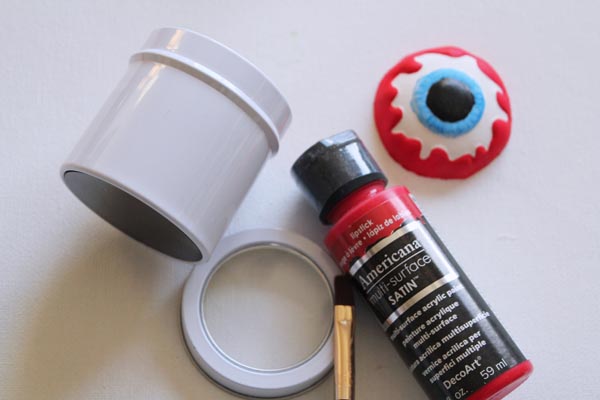 To make your Eyeball Jar you need:
Cool 2 Cast (similar to plaster, but faster drying)
Eyeball mold (this is actually a mold for candy-covered Oreos!)
Small tin
Paint
Paintbrushes
Glue
Start by mixing up your Cool 2 Cast. The directions are right there on the package – just water and the powder mixed well in a zip-sealed bag. Mix well.
Pour the mixture into the molds. Let dry for an hour or so.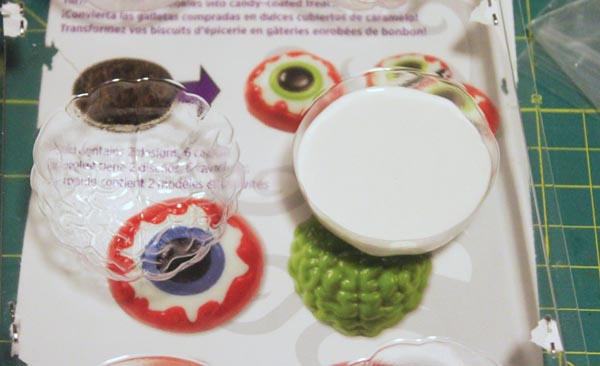 Pop the molds out. You can let them dry fully overnight, or start painting.
Paint the side of the tin to look like blood dripping down the sides. Start with the outlines.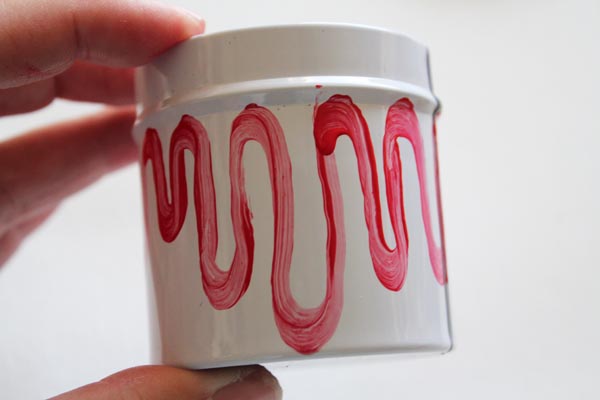 Then fill in the paint. So gross! But in a totally good way.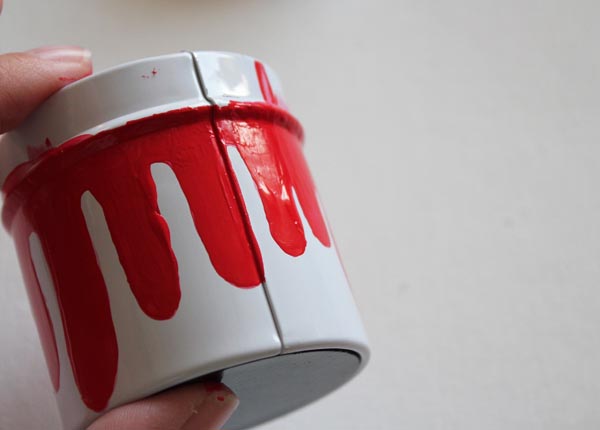 Just let the paint dry, and you're all set.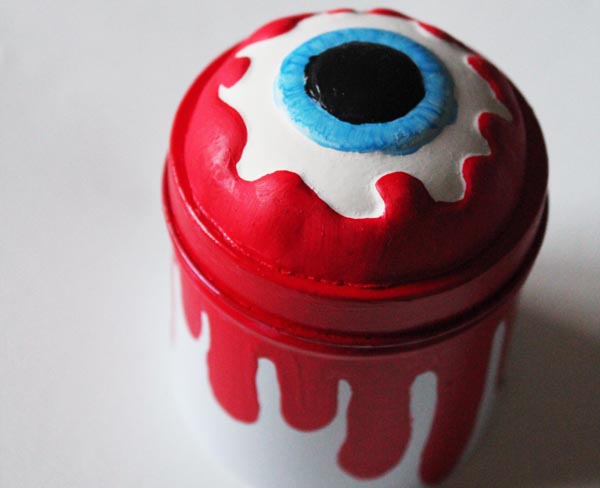 Give the little eyeball tin as a gift, with something sweet inside. You can add a note "I've got my eye on you!"