For my son's birthday, he wanted to celebrate with a Fortnite Party! My kids love playing Fortnite, but I didn't want the party to be a bunch of kids just staring at a screen watching each other play. So we changed it up a bunch! In fact, the actual Fortnite game wasn't on in the house at all during the party. Instead, the kids were active – which is this mom's favorite kind of party!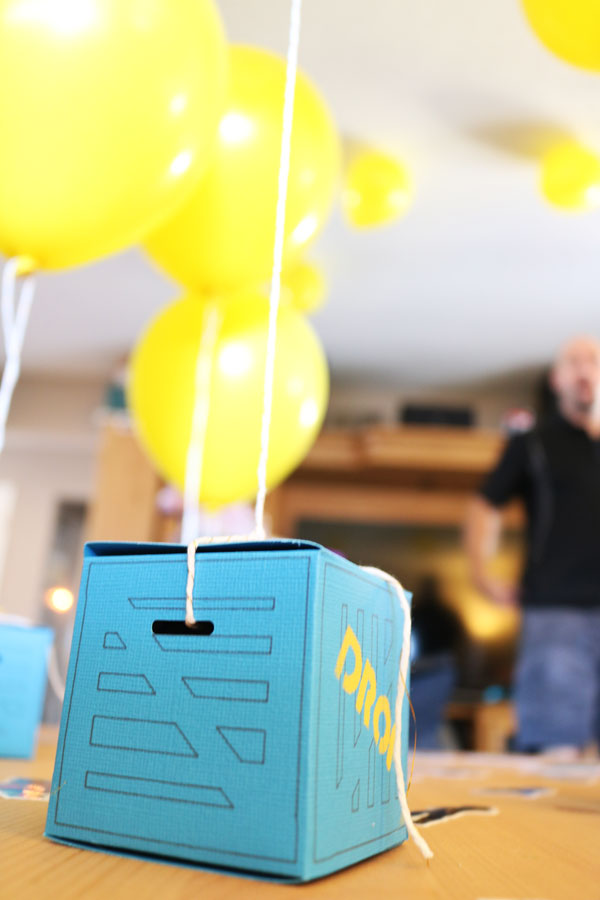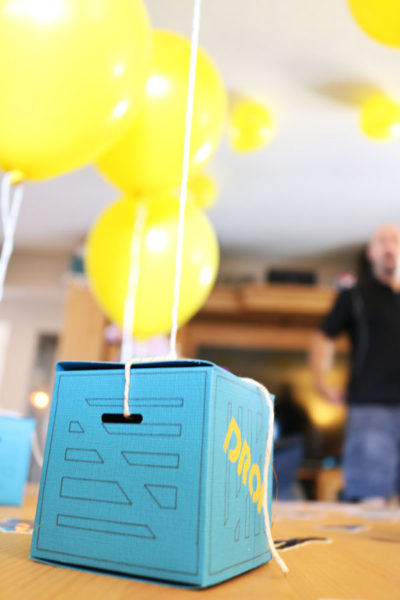 This post contains affiliate links which help support this site at no extra cost to you.
For favor boxes, I made simple boxes on the Cricut Machine, that I customized for the party. These Fortnite Drop Boxes were cut on the Cricut, and the lines were drawn on the Cricut as well. I had the Cricut cut a stencil that I used to stencil on the sides with yellow paint. Then I glued the boxes together, tied on a balloon, and DONE! Honestly, these Fortnite Favor Boxes are some of the easier favor boxes I've made. You can use my Fortnite Favor Box File for the Cricut if you like.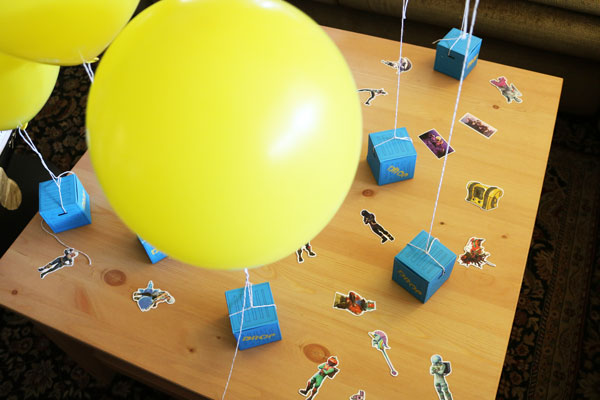 I found Fortnite Stickers online that I placed on the coffee table for kids to choose from. The set I purchased is no longer available online.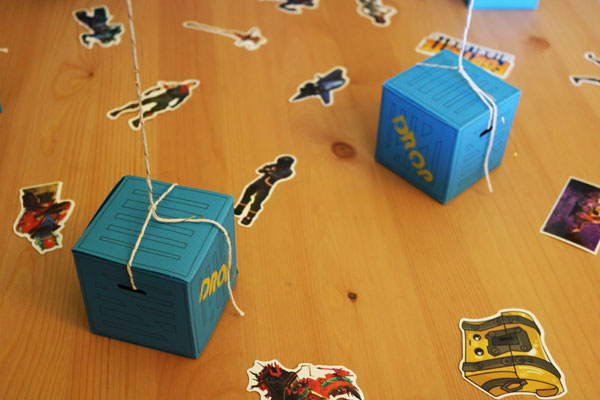 Of course for a Fortnite Party we had to have a loot llama as a pinata.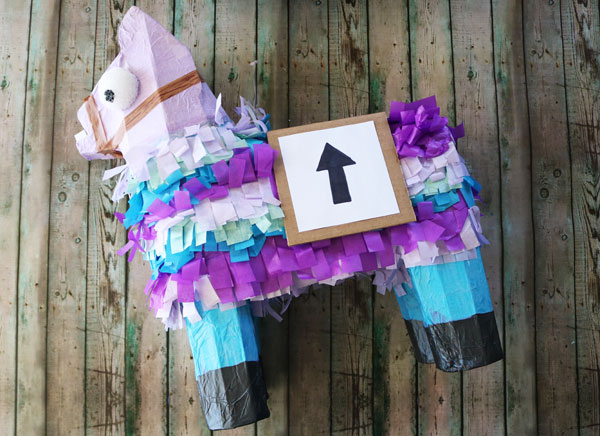 When I looked online, the loot llama pinatas were very expensive! So I bought a unicorn pinata at the dollar store, and transformed it into a loot llama pinata. You can see the how-to in this video.
The main activity was laser tag. We collected cardboard boxes and sheets of cardboard, randomly sprayed them with leftover spray paint we had in the garage, and left them around for the kids (and adults) to hide behind. I found a great deal on laser tag sets online (for 8 vests I paid less than half of what it would have cost us to rent a laser tag arena). They are no longer on sale, but you can find the laser tag sets we bought here.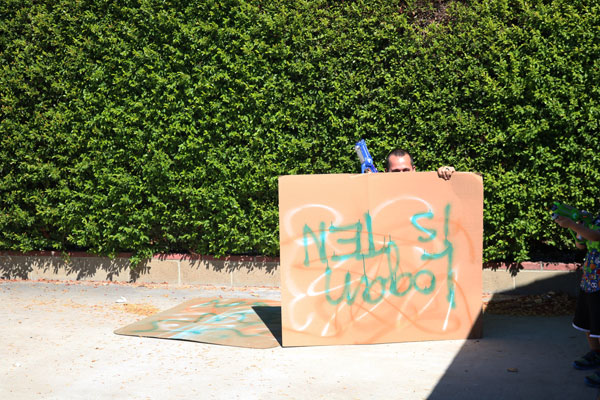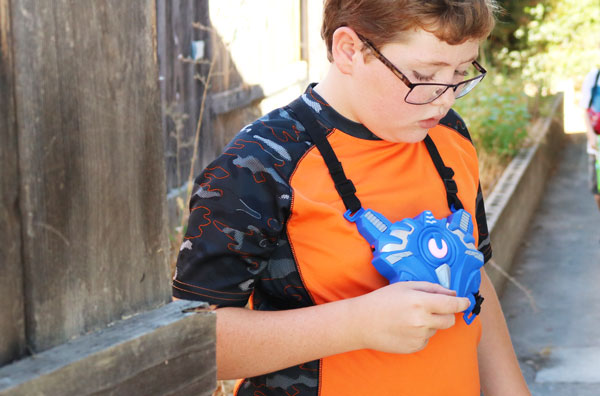 My son requested that I make a drop bus as party decor. I bought a cheap bus online, painted it, opened it up and disconnected the speaker (I still wanted it to light up when turned on, but the noise was too much), and created a hot air balloon above it using a styrofoam ball and air-dry clay.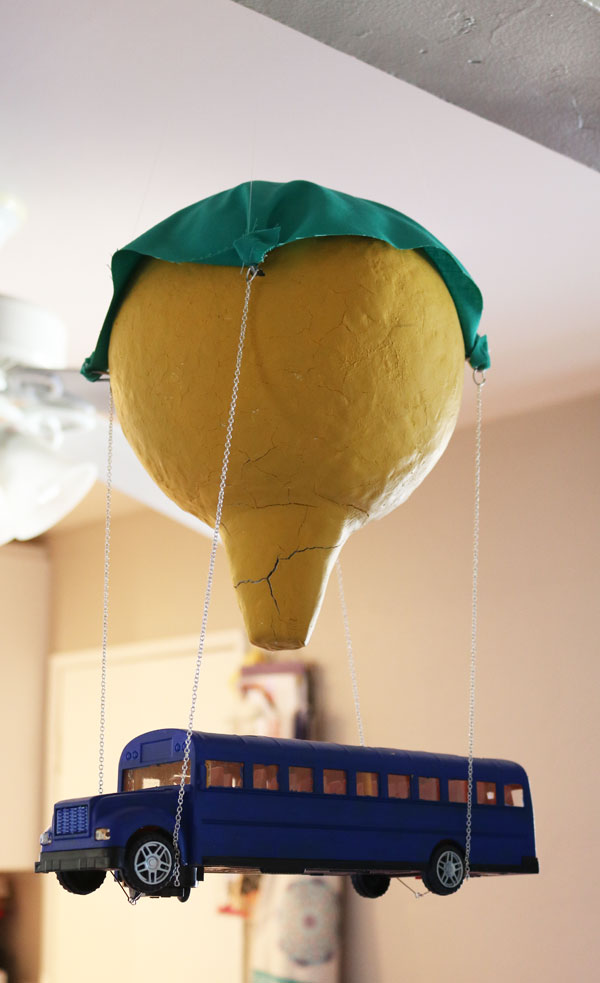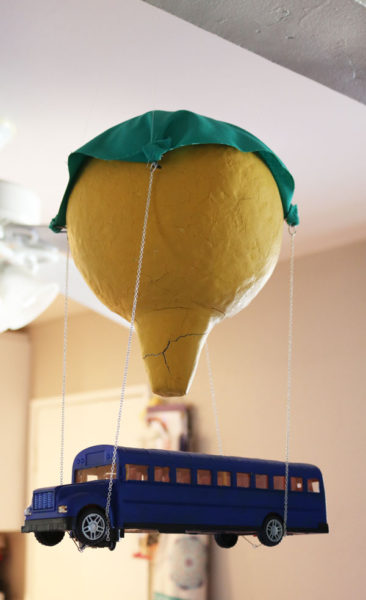 I found these great Chug Jug Can Koozies online, but the price is for a single can cover. So I made my own using vinyl and these plain grey Can Koozies.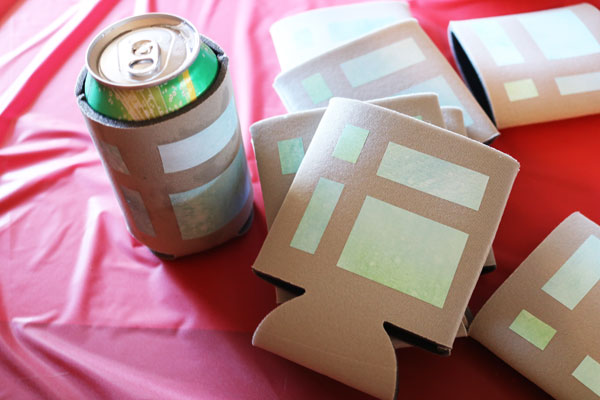 The party was a great hit with all the kiddos.