If you're looking for some fun and whimsical decor, whip up this fun pizza pillow! It is super fun to make, and super comfortable to lay on!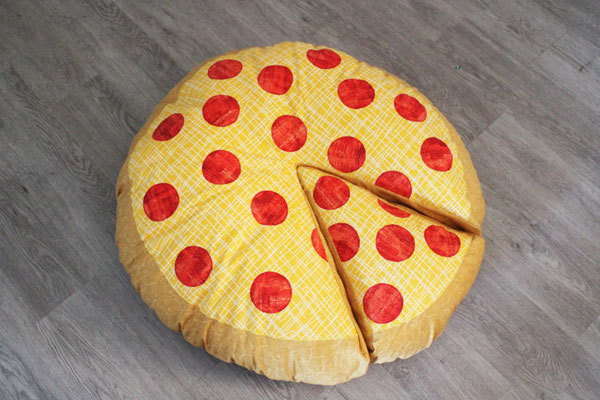 These steps will give you the basics of how this pizza pillow comes together, but you'll need some basic sewing skills (or a friend with some basic sewing skills).
You'll also need a giant circle pillow, fabric for your crust, cheese, and pepperonis, matching thread, some plain white fabric, and fusible web.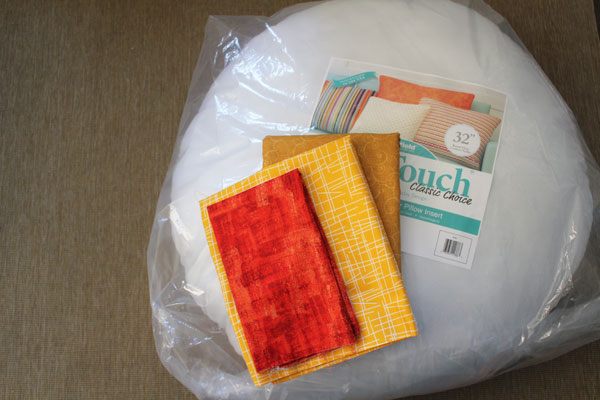 Use a water soluble pen to draw a slice on your pillow.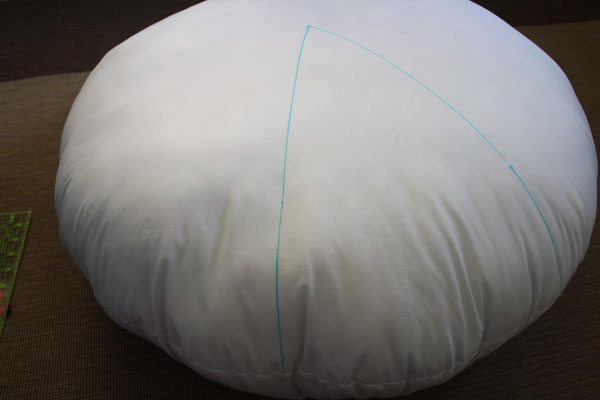 Cut into the pillow. Once you've cut the lines on the top, you can remove the stuffing and cut the bottom layer to match.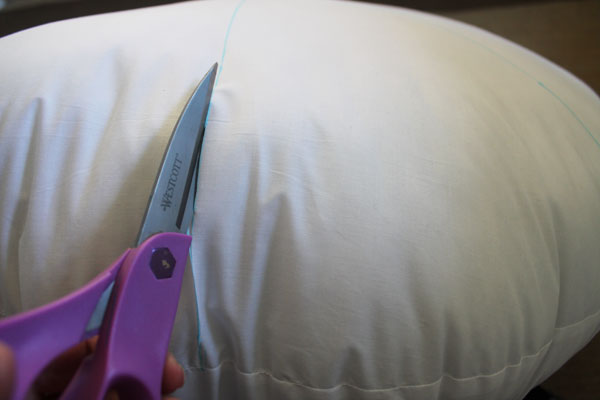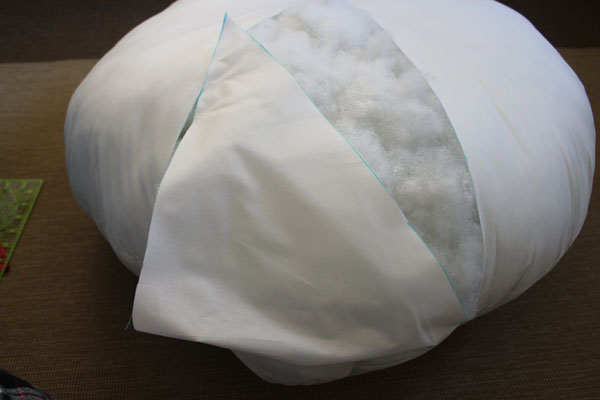 Use the wedge and remainder of the circle as templates to cut the crust pieces.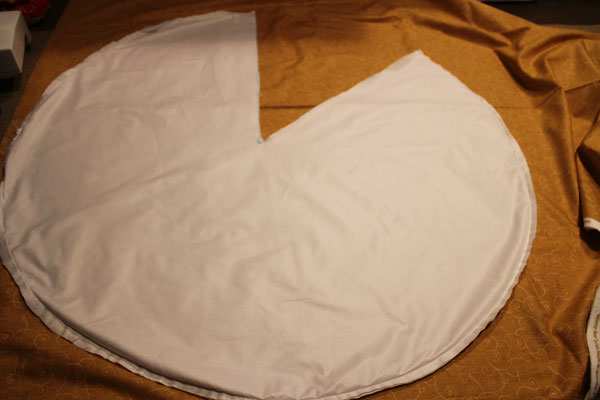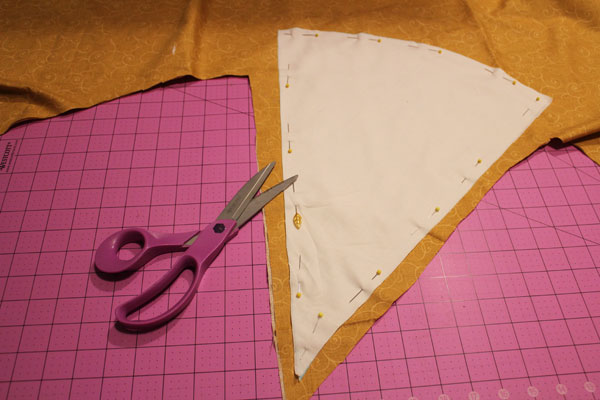 Measure the edges of the wedge to determine how large your strips need to be. Cut two from the white and two from the crust. These create the depth on your wedge and circle pieces.
Re-create the casing piece for your wedge. Make it 1/2″ larger than the original wedge. This makes up for the seam allowance that will get used up on both the wedge and the main pie.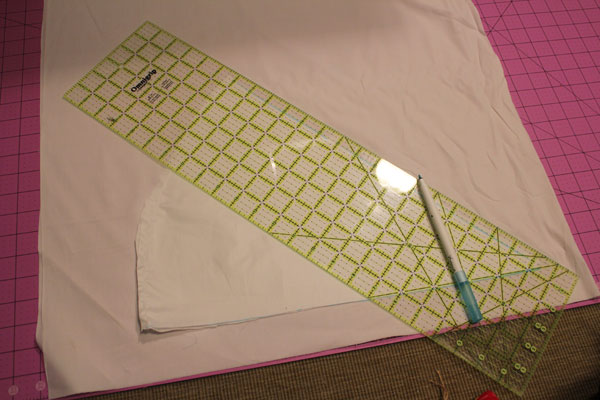 You can use a can lid to curve the edges to prevent sharp corners.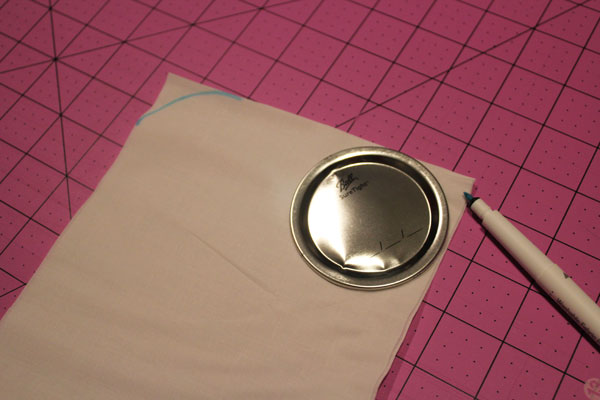 Put fusible web on the back of the pepperoni colored fabric. Draw circles, and cut out.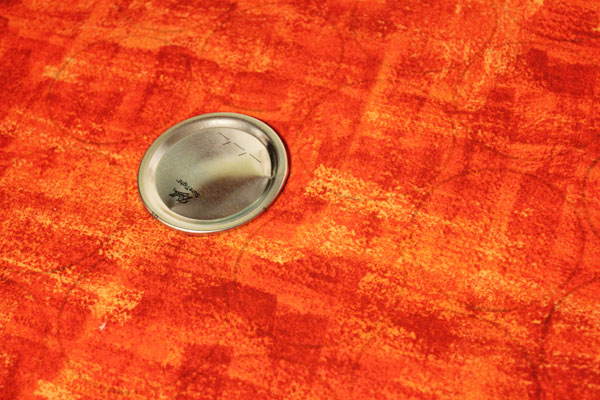 Cut the cheese the same size as the top crust, then measure in and trim off the extra.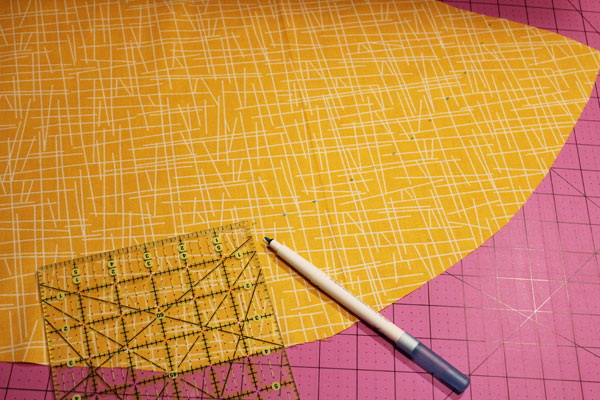 Fuse the cheese to the crust.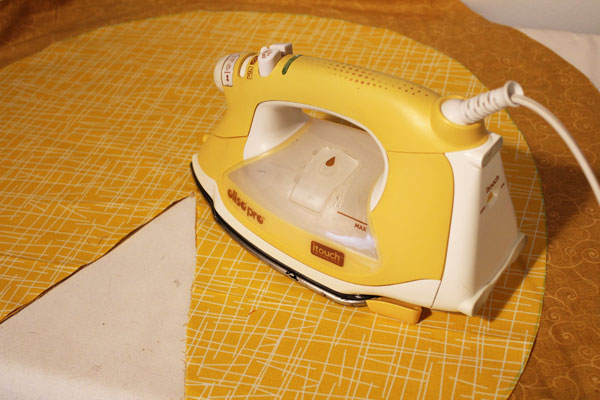 Fuse on the pepperoni, Make sure to fuse them onto the slice as well.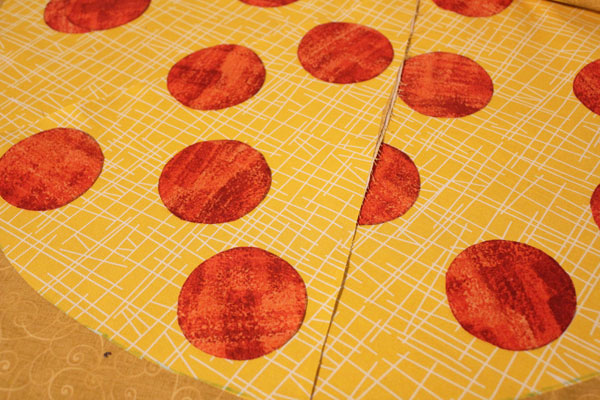 Overlap the slice (which is a 1/2″ larger to make up for the lost seam allowance, and place the pepperonis accordingly.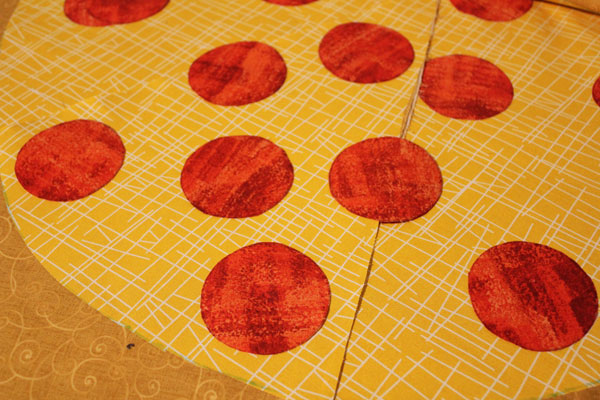 Applique stitch on the cheese and pepperoni.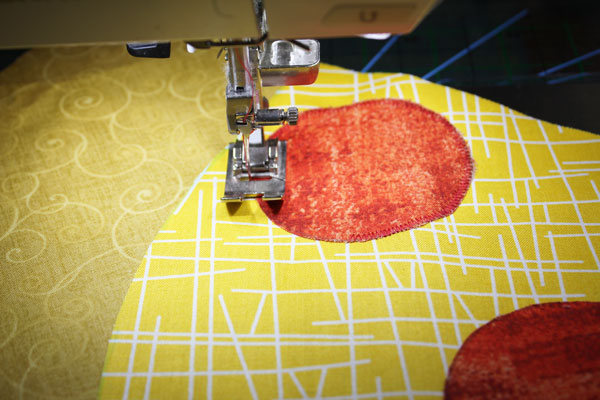 Now add the strips to create the depth for the wedge and main pie.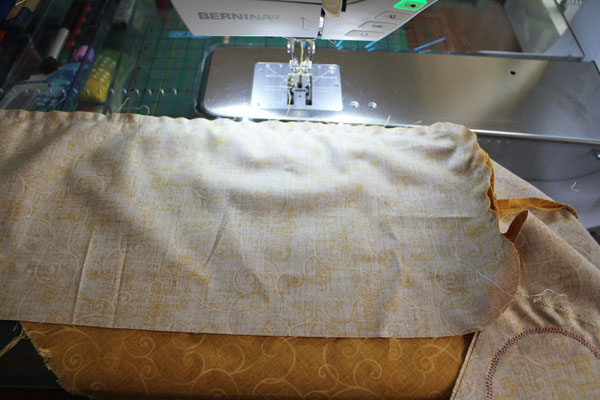 Finish up the casing as well. Fill the casing. The outer layer you can either stitch up by hand or add a zipper to make it easy to remove and wash.