The four-patch block of the month is a fun and simple quilt to make in 2023! This pattern doubles as a calendar that you can use throughout the year, in addition to being a year-long quilt pattern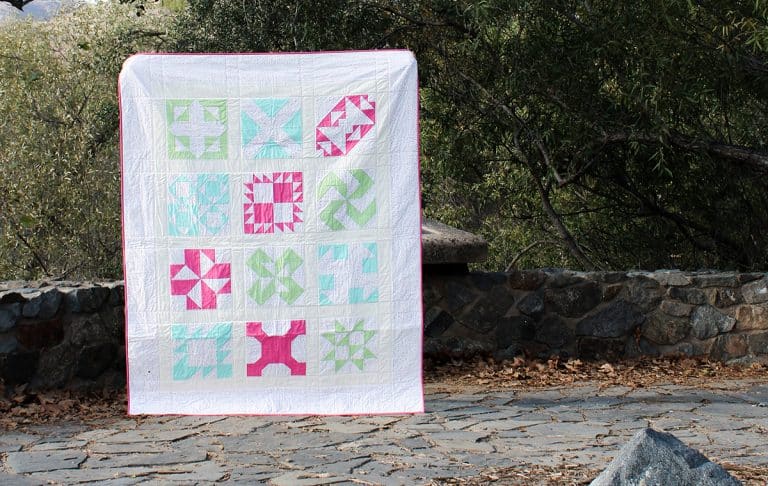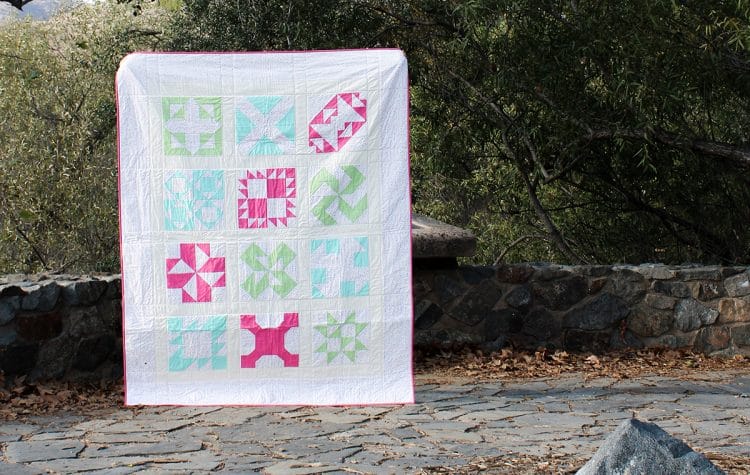 Each month's block is simple to make and comes together quickly. Four-patch blocks are a great opportunity to grow your skills because each block requires that you repeat the same sewing steps four times to make the four units that make up the block. You then stitch these four similar units together to make the quilt block. At the end of the calendar, you'll find finishing instructions for stitching the blocks together into a completed quilt.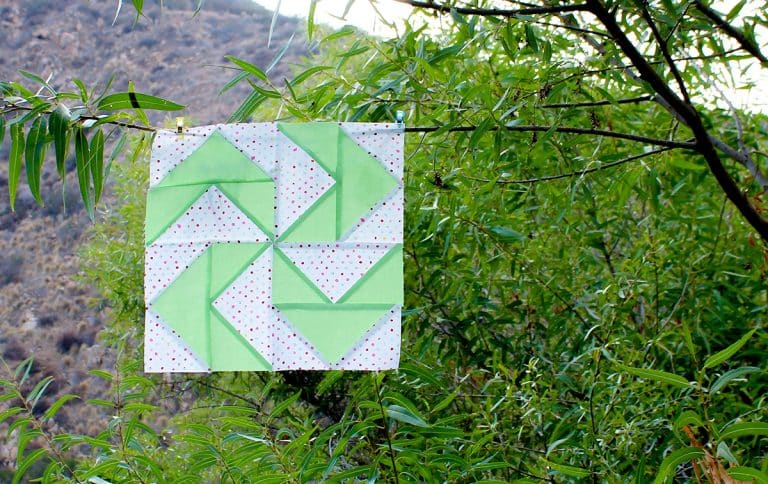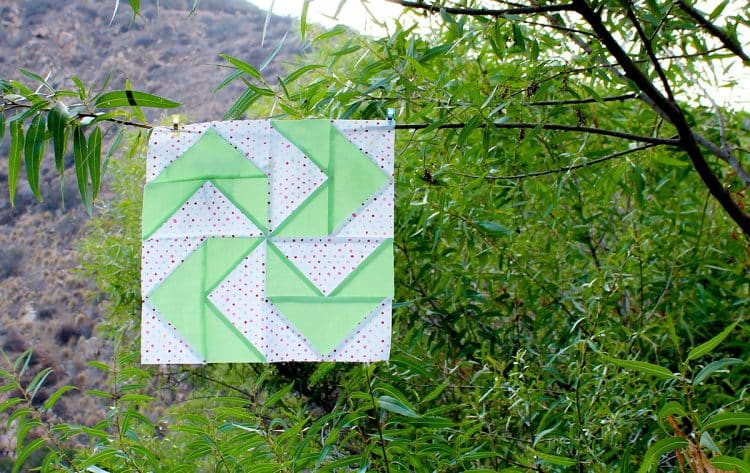 In addition to the fully illustrated instructions in the pattern, a video will be released at the beginning of each month taking you through the making of that month's block. You can use the written instructions, follow along with the video, or both! Watch this first video about the Four Patch Block of the Month! And subscribe to my YouTube channel here for future videos.
In December of 2023, the finishing instructions video will also be released, showing you how to stitch the blocks together to make the finished quilt.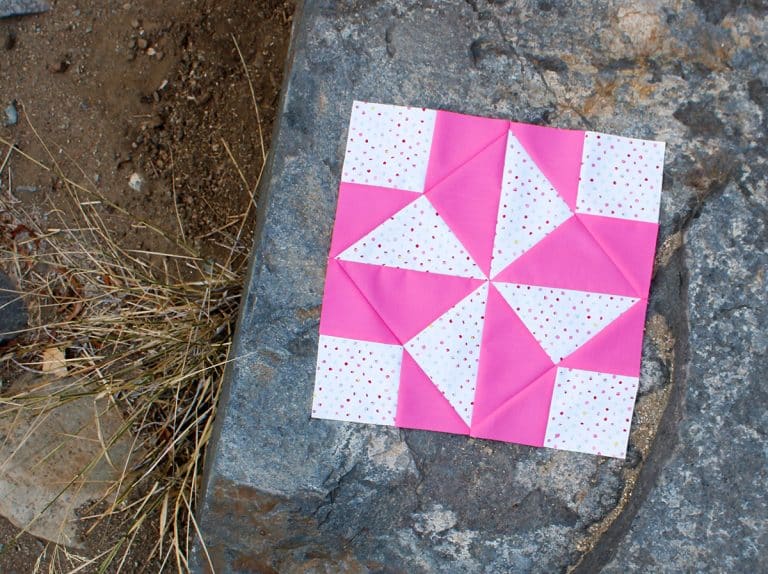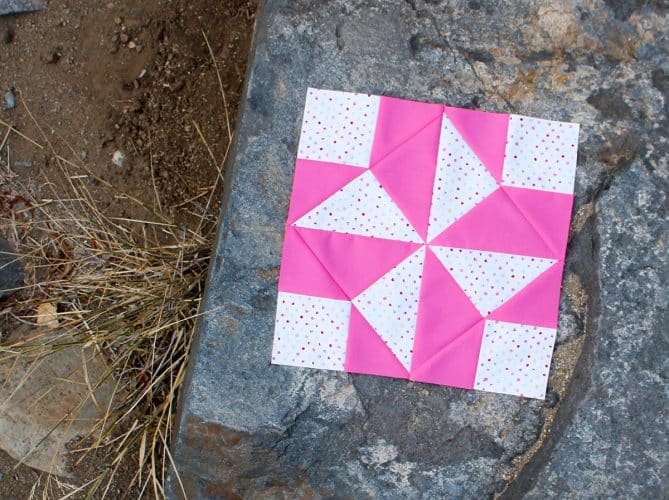 Each month of the calendar includes a fun photo of the finished block, along with the pattern instructions. The calendar includes room to record upcoming events. Use it to keep track of guild meetings, quilt retreats, and sales at your local quilt shop!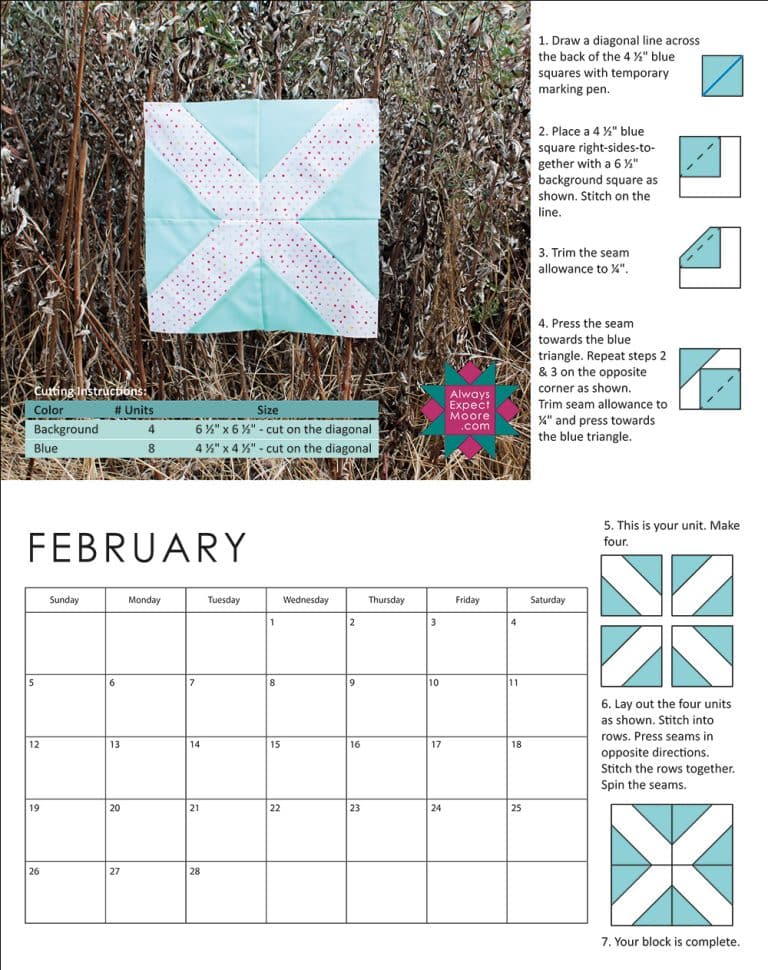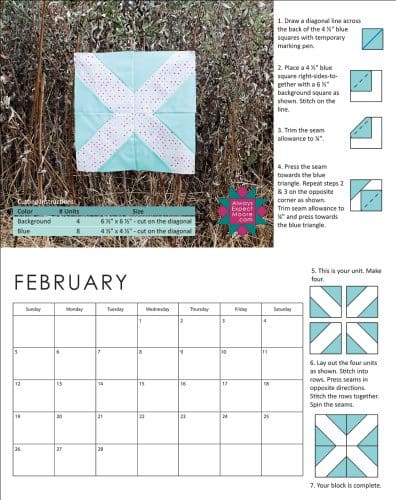 The Four Patch block of the month quilt finishes at 60″ x 75″. You can select your own fabrics, or get the Fabric kit to make the quilt below.