Welcome to another month of Quilt Block Mania! This month's theme was "Barn Quilt," which has a lot of interpretations, but I love what I came up with for my free barn quilt block pattern! A barn quilt might be a quilt made up of barn blocks. Or, a barn quilt can be a painting of a quilt block that is hung above the outer doors of a barn (I saw a lot of these on my trip through Wisconsin several years back). I decided to combine the two – a quilt block of a barn that has a traditional quilt block shape hanging above the doors! If you scroll down to the bottom of this post, you'll find links to other quilt pattern designers to see what their interpretation of a barn quilt is!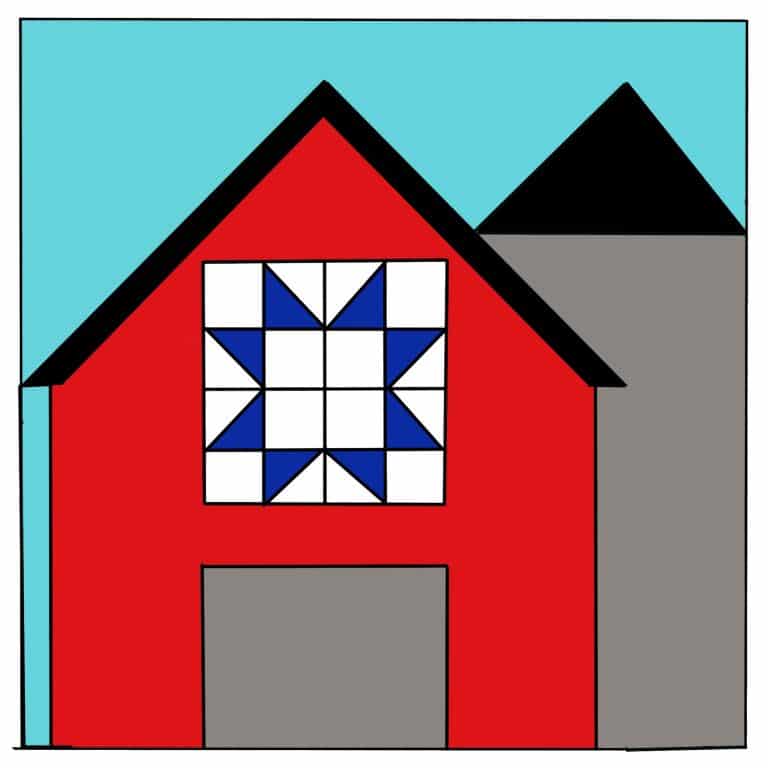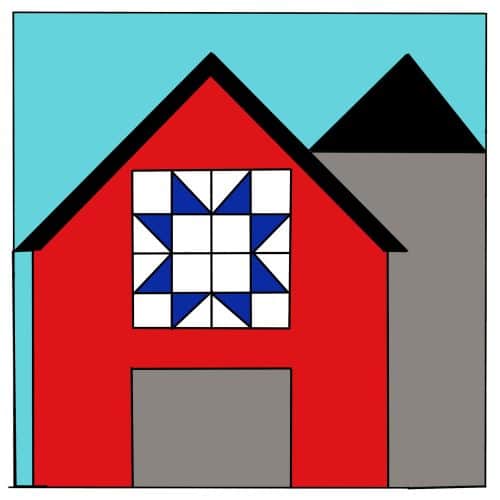 To get the free quilt block, sign up for the Newsletter here:
Check out all these other fabulous Barn Quilt Designs!
Barn Star Quilt Block by Carolina Moore
Barn by QuiltFabrication
Independence Block
Sunflower Barn Block by Sugar Sand Quilts
Prairie Winds Block by Martha Jane Creations
Amish Star Block at Fab Fabric Girl
Squash Blossom Block by Paleofish Designs
Celtic Knot at Patti's Patchwork
Maple Leaves by Inquiring Quilter
Goose in the Pond by Tamarinis
Dutchman's Puzzle Quilt Block at Bonjour Quilts
Corner Star Block
Star of Hope Barn Block by Quiltblox
Meadow Flower by Inflorescence
Bright Star by Blue Bear Quilts
Bear Paw Block by BoBerry Design Co.
June's Pinwheel Block and Quilt by Sew Worthy Mama
Tudor Rose block by Flowerdog Designs
Lucky Clover Block by Patchwork Breeze