In quilting, when we refer to a jelly roll, we're often talking about a roll of fabric. But here, I made a 12″ quilt block that shows a slice of jelly roll cake (with whipped cream on top). This jelly roll quilt block is great as part of a food themed quilt or dessert themed quilt, but also would be a great mini quilt to give to any fan of jelly rolls … both the food and fabric variety.
This block is part of my free quilt block series… I've been offering a free quilt block each month for several years! Once you get this one, keep an eye on your inbox for more free quilt blocks, including access to all of the past free quilt blocks!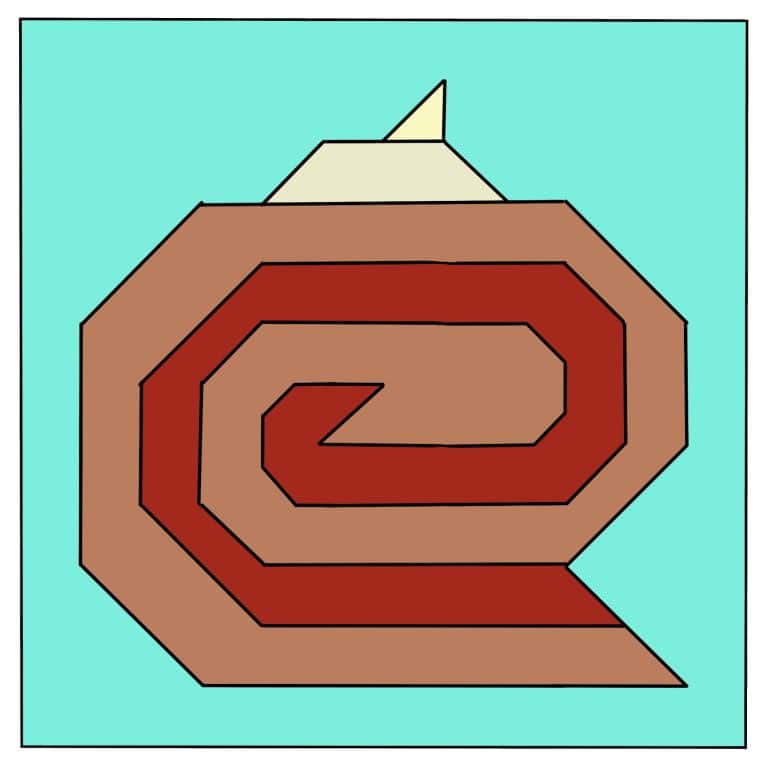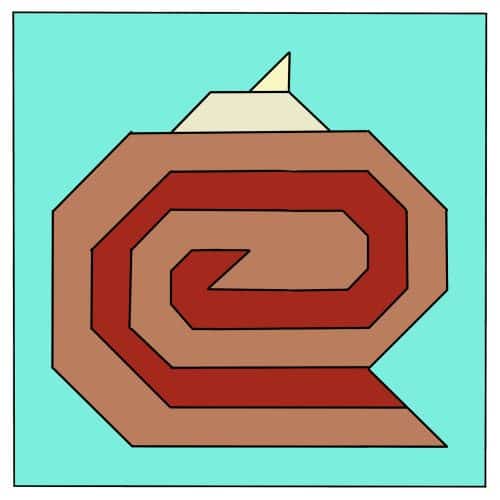 The Jelly Roll Quilt Block uses traditional piecing methods to put it together – no paper piecing or special techniques needed! This block is great for a confident beginner – it does have some smaller pieces, but all of the units are made with rectangles or stitch-and-flip corners.
You can get the free pattern for the Jelly Roll Quilt Block by signing up for our newsletter using the form below:
Jelly Roll Quilt Block by Carolina Moore
Birthday Layer Cake by Crafty Staci
Ice Cream by Inquiring Quilter
Thumbprint Cookie at Inflorescence
Cupcake Block by BoBerry Design Co.
Cakestand by Scrapdash
Rocket Pop at Sugar Sand Quilt Co.
Banana Split by QuiltFabrication
Guava Empanadas by Paleofish Designs
Butter Dominoes at Patti's Patchwork
Cupcake by Penny Spool Quilts
Macarons at Lovingly, Lissa
Ice Cream Cone at The (not so) Dramatic Life
Rainbow Gelatin by Patchwork Breeze
Sherbet Pop by The Quilting Room with Mel
Peppermint by Katie Mae Quilts
Smarties By Sally's Sewing Circle
Rainbow Sprinkles
Cake on Stand
Cherry Pie by Flowerdog Designs
Raspberry Cheesecake block by Blue Bear Quilts