The theme for this month's theme was "occupation," so I created this free car quilt block. There are lots of occupations that use cars – delivery and transportation fields especially. But, I decided on the cars quilt block for a personal reason. This past week my kids are back in school. And because of the distance between their schools and our home, I'm now spending about 15 hours a week driving them. Yup, I have a new part-time job as a chauffeur! So, this block celebrates everyone who drives back and forth all day … for whatever reason.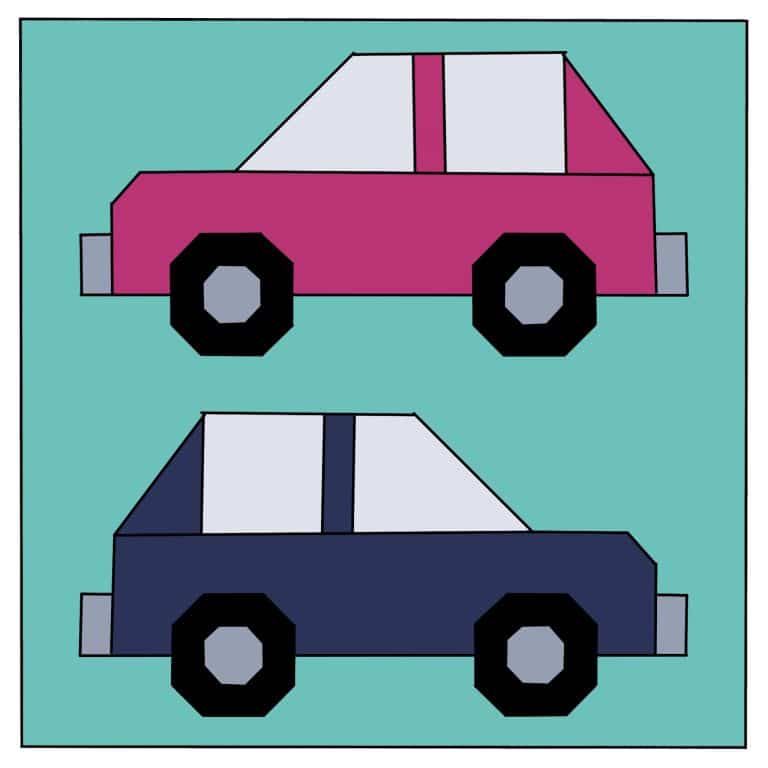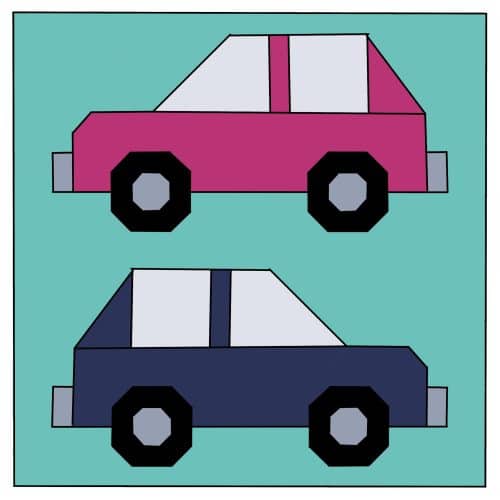 The car quilt block is traditionally pieced. No special techniques are used to stitch up this quilt block.
Sign up for the newsletter to get the free Car Quilt block:
And check out all these other great occupation-themed quilt blocks!
Cars Quilt Block by Carolina Moore
Stethoscope by QuiltFabrication
Scales of Justice Quilt Block by Purple Dasies
The Tooth Fairy by Scrapdash
Farmer's Market by Sugar Sand Quilt Co.
Firefighter Block by BoBerry Design Co.
My Hero by Inquiring Quilter
Teacher at Sew Joy Creations
Chef by Appliques Quilts and More
Eighth Notes by The Quilting Room with Mel
Podcaster Mic at Patchwork Breeze
Makeup Artist by Inflorescence
Mathematician by duck Creek Mountain Quilting
Cook's Tools by Blue Bear Quilts