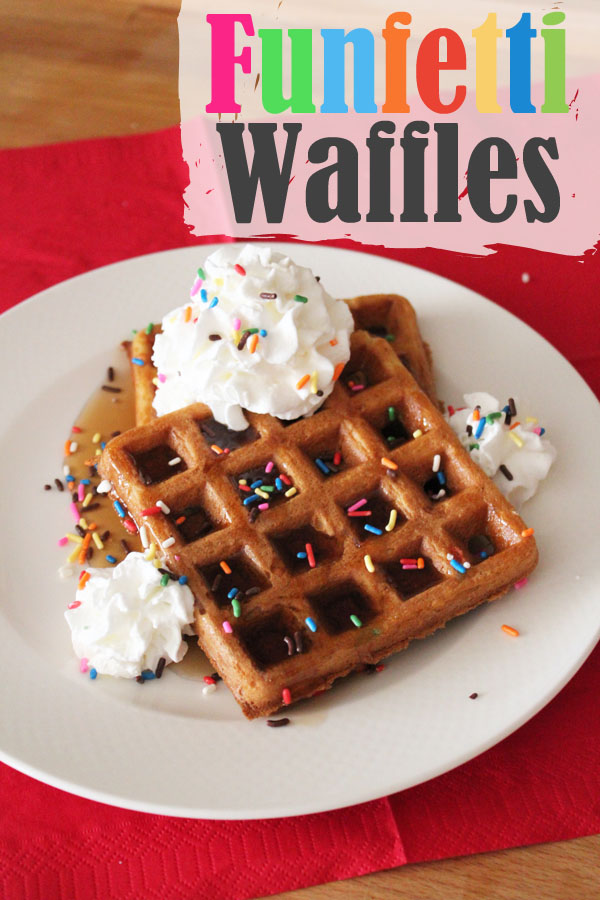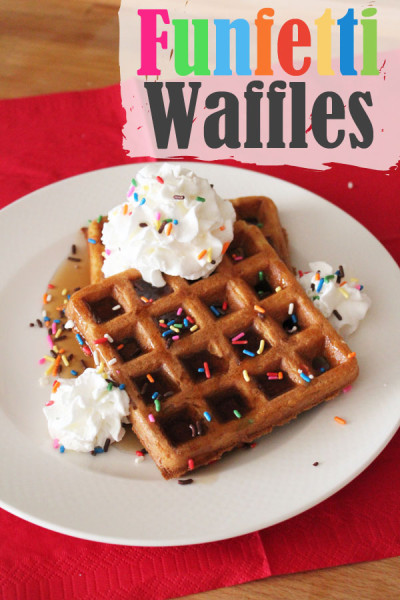 Looking for a fun recipe for a birthday, New Year's Day, or other special occasion? These Funfetti Waffles are perfect! It took me a couple tries to perfect this Funfetti Waffle recipe, but now it is perfect – fluffy waffles with the perfect amount of sweetness. Great with syrup and butter, whipped cream, or just on their own!
They are actually made using Funfetti cake mix, which give them a sweet flavor, and add fun sprinkles of color throughout the batter. I wish I could say that I came up with this idea out of sheer genius… but it was actually sheer desperation! I had promised my boys that I would make waffles for breakfast, then discovered we didn't have enough flour. I searched through the kitchen cabinets to find something that might work as a flour-substitute… and found the perfect solution in a box of Funfetti cake mix!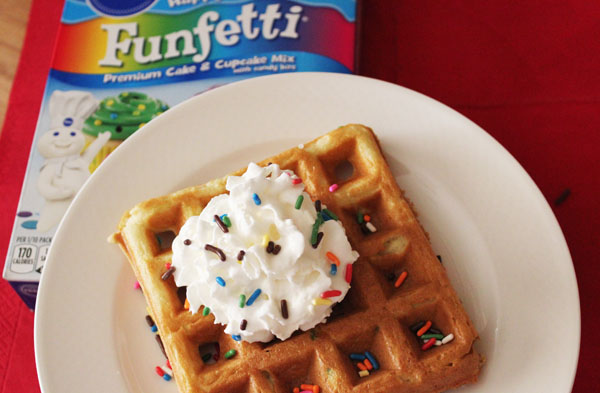 The boys immediately declared my Funfetti waffles to be the "best waffles ever!" Though, the first batch was much to dough-y. It took a little tweaking to find a recipe that I was happy with – but the boys didn't mind being my taste-testers. These picky eaters declared each batch to be awesome!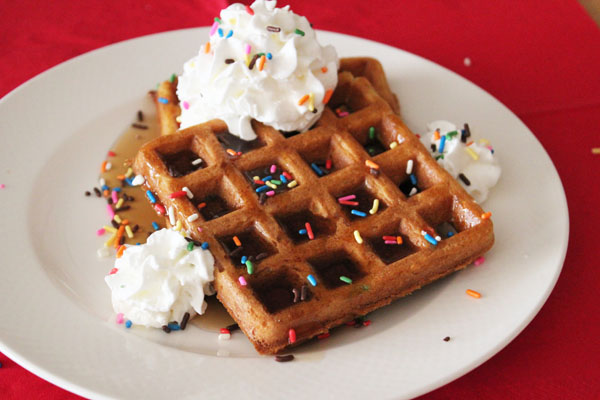 I served my waffles up with syrup, whipped cream, and sprinkles, but you can serve yours however you like. If you're making these for a birthday breakfast, you might want to add a layer of frosting (maple buttercream, perhaps?) You can add a candle or two if you like to celebrate.
We have a small family of 4, so there were plenty of waffles to store in the freezer for future breakfasts – an awesome, quick breakfast that the kids look forward to! Not the healthiest… but they keep in the freezer for weeks, so I'm not worried about them getting a sugar overload!
Funfetti Waffles Recipe:
Yield: about 18 waffles
1 box Funfetti Cake Mix
2 c flour
2 tsp baking powder
1 tsp baking soda
1 tsp salt
3 c milk
1 stick melted butter
3 eggs
Mix all ingredients together until thoroughly mixed. Don't worry about a few small lumps. Scoop batter onto a hot waffle iron, and bake until browned. Remove carefully using tongs and spatula – waffle may be soft, will crisp as it cools.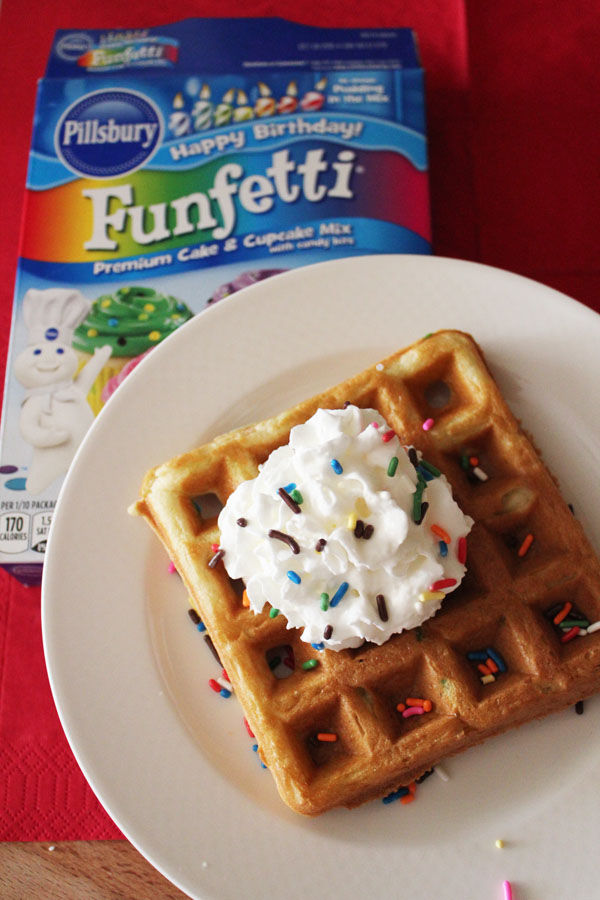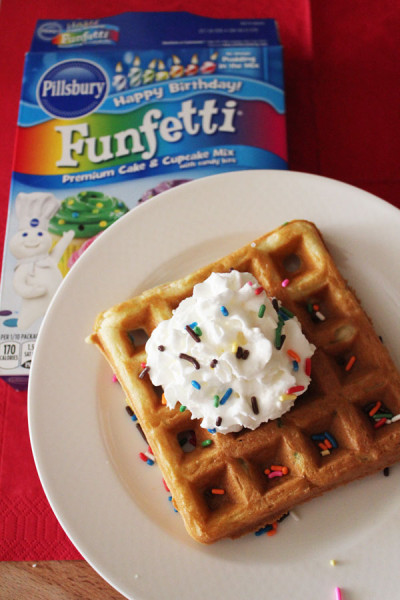 I hope you enjoy these waffles – they are a breakfast favorite around here… and I'm sure they will be a Birthday Breakfast tradition!