Do you set goals at the beginning of the year? Studies how that if you write your goals down, you're more likely to achieve them. With that thought in mind, I created this free printable 2014 Goal Planner and Resolution Tracker as my kick-off post for this week-long organizing series. I'm teaming up with Angie from The Country Chic Cottage and Gina from The Shabby Creek Cottage to share with you organizing tips. Each of us will share a new tip each day, and I thought I'd start out with big ambitions – by organizing the whole year!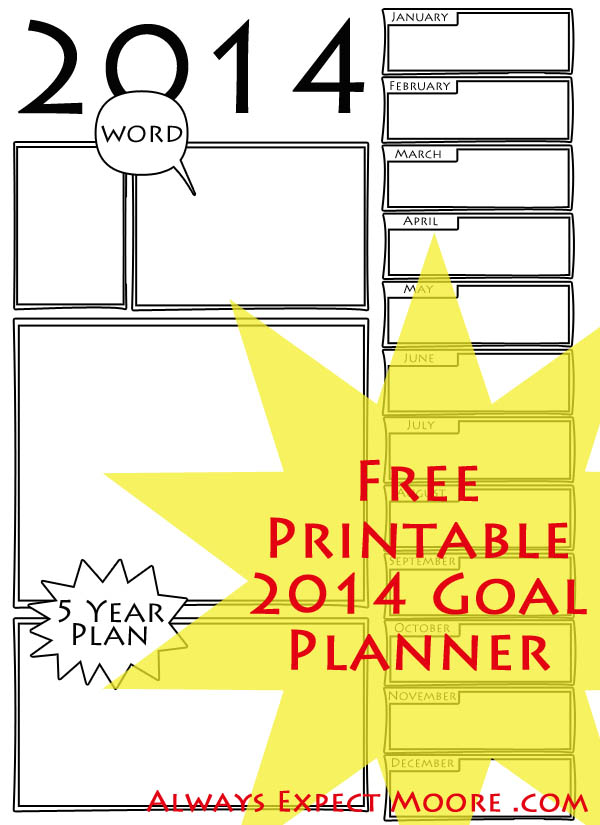 I've created two versions of the Goal Planner and Resolution Tracker, one more planned out, and one wide open.
For the more planned out version of the Goal Planner and Resolution Tracker, there are two boxes at the top. These are for your word of the year and quote of the year. The large box underneath is for listing goals. The bottom box is to lay out more long-term goals.
The monthly boxes on the right can be used in a couple different ways. You can lay out monthly goals, or mini goals to help you achieve your larger goals. You can leave them blank for now and use them to track your progress towards your annual goals… up to you. This is just a tool for you to use as you plan and organize your ambitions for the year. In whatever way makes sense for you.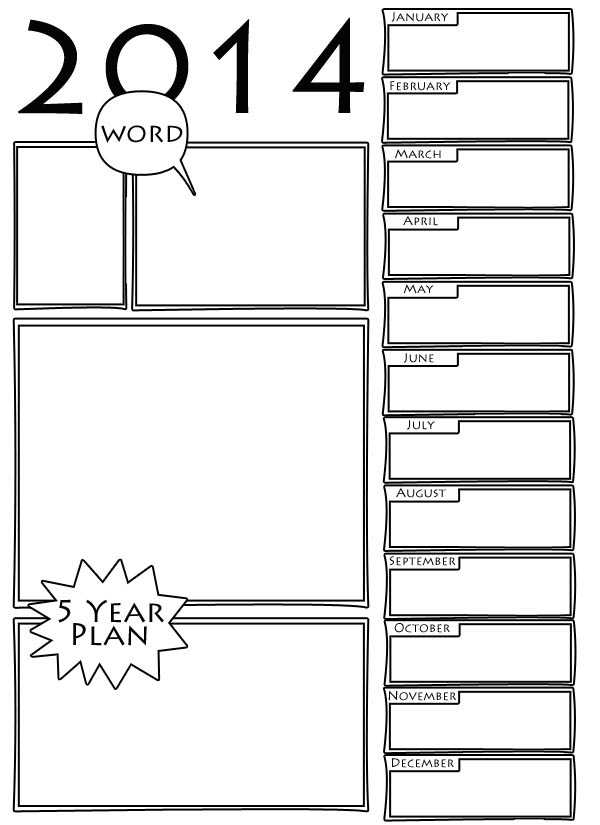 And, if you're a more free-form person who wants to use the sheet in a different way, I have a plain version of the Goal Planner and Resolution Tracker for you. Use the mini boxes down the right for individual goals, or to measure progress in your own way large boxes in whatever way makes sense for you as you plan out your year!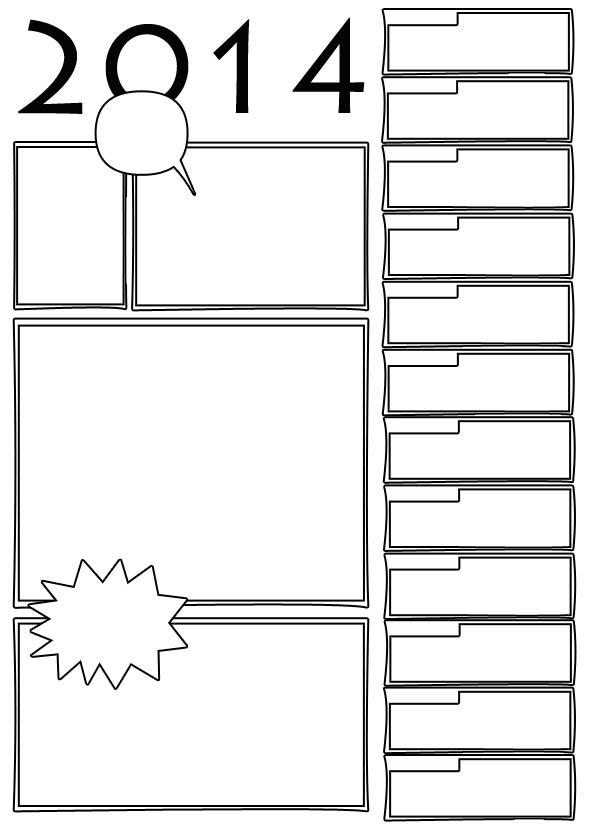 I'll be back tomorrow and every day this week with more organizing tips. Make sure to check out what Angie and Gina are sharing today as well… they'll have tips throughout the week as well, as we help you start off your 2014 more organized and with a plan in place!