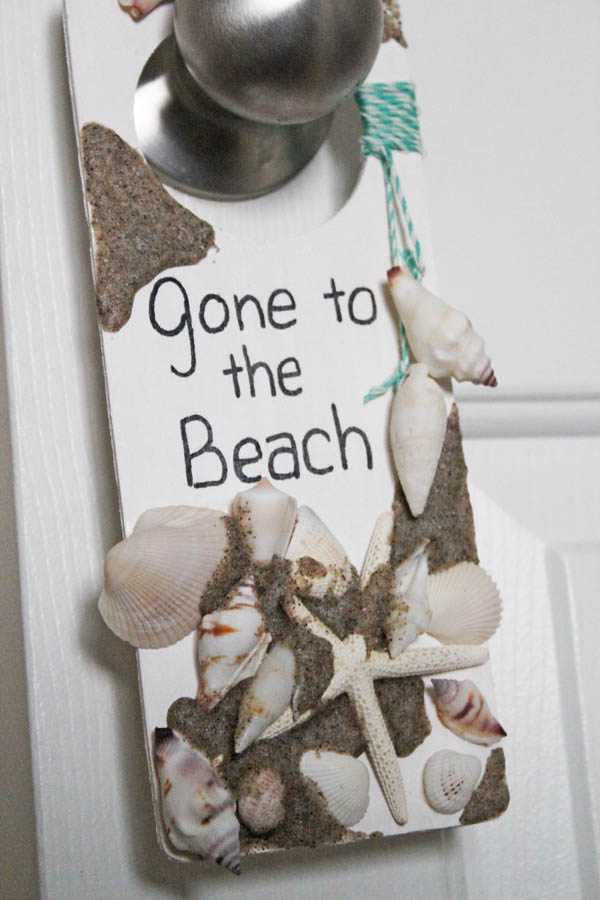 As winter settles in, forcing me to trade in my flip-flops for socks and sneakers, I long for the beach. Warm days with toes in the sand, watching the waves chase the kiddos. Although I can't transport myself beach-side… I can pretend. With the help of my "Gone to the Beach" Seashell Door Hanger.
This door hanger is simple to make, I use a few supplies that make it even easier. Here's what you need to make your own:
Wooden Door Hanger
White Paint
Paintbrush
Seashells
Shell Glue
Paint Pen
Beach Sand
Mod Podge
Start by painting the wooden door hanger. I added a single coat of white paint to give it a white-washed look.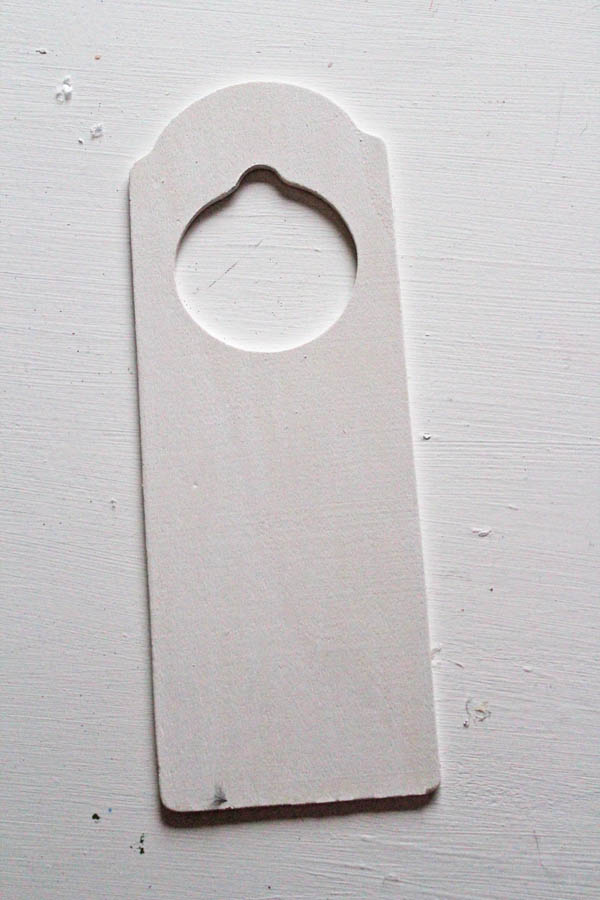 Once the paint has dried, I wrote my saying on the door hanger. You can write whatever saying you like… I went with the classic "Gone to the Beach".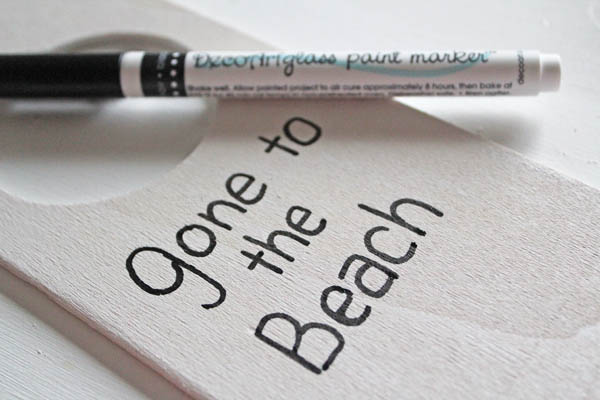 Start gluing on your shells. I placed my shells on the door hanger without gluing first to get the placement, then glued them down using shell glue. Just put the glue on the parts of the shell that will be touching something – either the wood or another shell.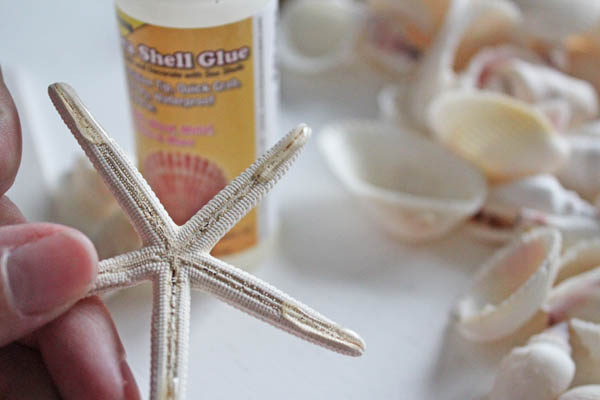 You want to keep in mind the balance of the door hanger – if you put too much weight on one side, your door hanger won't hang straight when it is finished.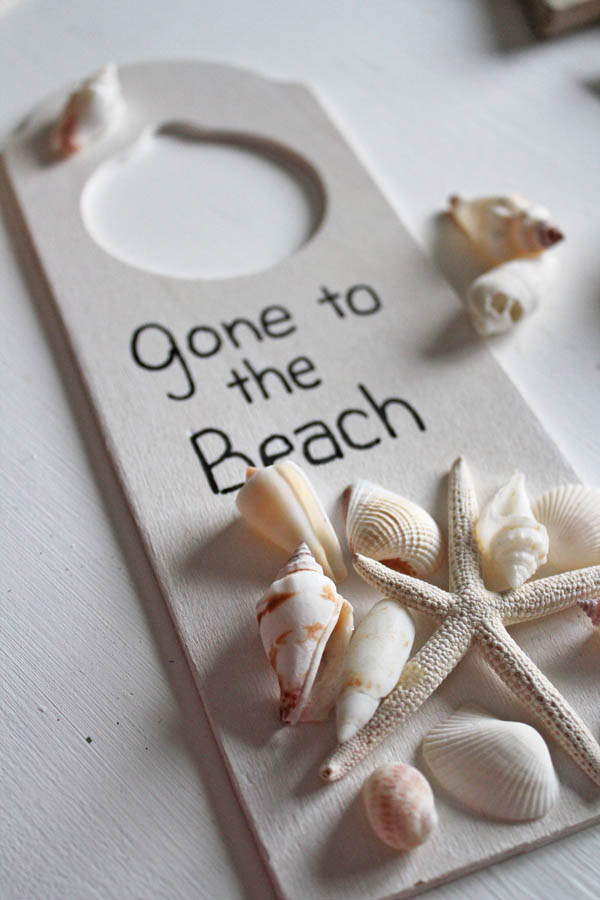 I wanted to add some more to my door hanger, so I wrapped one side of the hole with baker's twine, then tied a shell to each end of the twine. This is optional, but I thought it added some more beachy color.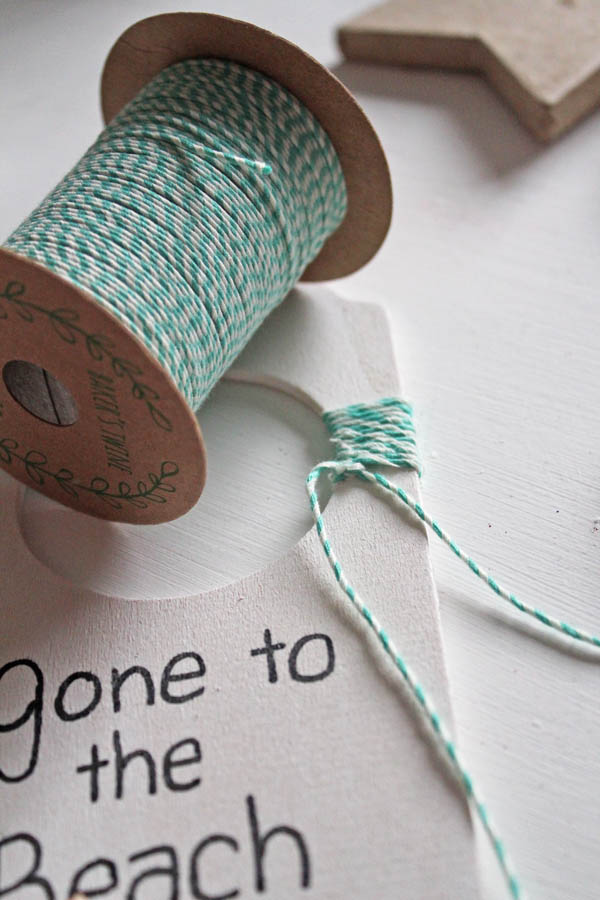 I was going to leave it, but it seemed… incomplete. I knew exactly what it needed. I mixed beach sand with Mod Podge to create a thick paste. Do this in a container that you are fine tossing when you're done – you don't want to rinse beach sand down the drain of your sink if you can help it.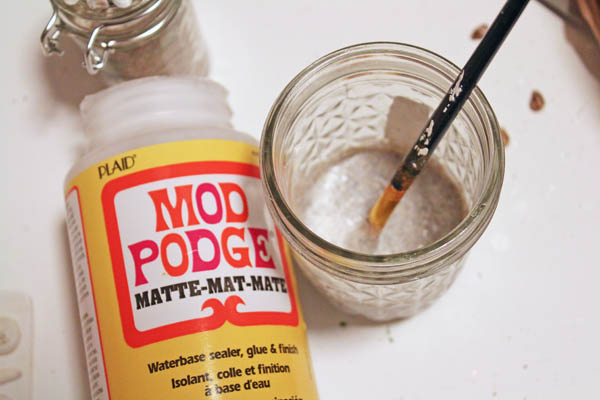 Apply the paste with a paintbrush around, over, and between the shells. I put thick globs in some areas, and brushed the sand lightly over shells in other areas.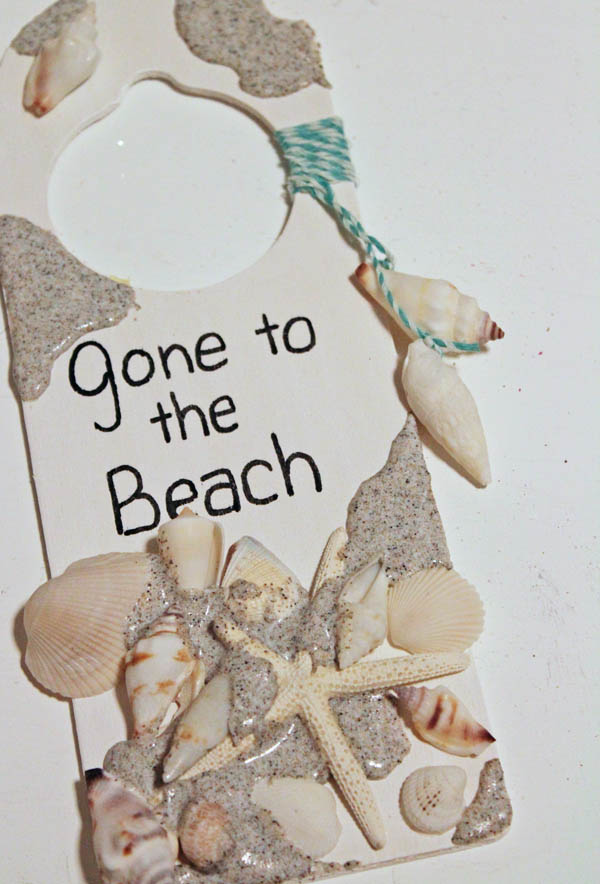 Once the Mod Podge dries, your door hanger is complete!